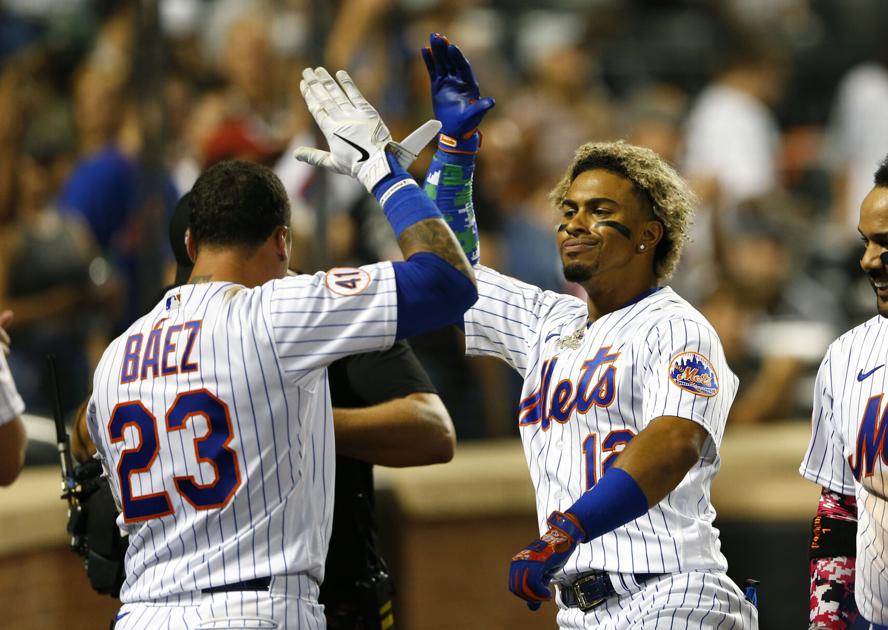 Besides being good players in the Major Leagues, Francisco Lindor and Javier "Javy" Báez also have a lot of fun on the field of play. It does not matter if they have to hesitate for a few seconds to his friend and compatriot Yadier Molina.
In a recent game between the New York Mets and the St. Louis Cardinals played on September 15, on Roberto Clemente Day, Lindor and Báez showed their good humor and camaraderie by having a microphone on during the duel, as part of the Major League Baseball program titled Play Loud.
The Mets' all-star players teased the nine-time Gold Glove winner after he hit a line to third base and made a quirky run to get to first base safely.
"Look, what is that?" Lindor asked Molina with a laugh as a camera focused on his every move.
Then Molina, who had to slide in the initial, murmured something laughing, while Báez began to imitate him with his arms because of the way he ran and told Lindor: "I give a ball to a fan and he takes him out of out".
Lindor then began to tell Báez: 'Look at him, he's exploded.' He's suffocating, he's suffocating, '"he said, laughing. "Aren't you stealing the base?" He asked Molina, who also started laughing.
In the next video clip, Lindor appears catching a ground ball that Baez caught at second to get Molina out.
"Oh, I'm dropping (the ball)," the shortstop from Cagueño was heard saying. "Lay it down, lay it down," he told Báez in reference to Molina.
When Lindor went to the batter's box, he hugged the Puerto Rican star catcher who told him: "Get in, man, brother. Success". To which Lindor replied: "Same" and then commented: "You're trying to give me a double play there," in reference to the signals that Molina was trying to cross with his pitcher. Lindor ended up hitting.
Throughout the game, Lindor and Báez were talking with each other, with some of their teammates, rival players and even with the referees themselves in a fun night.
.