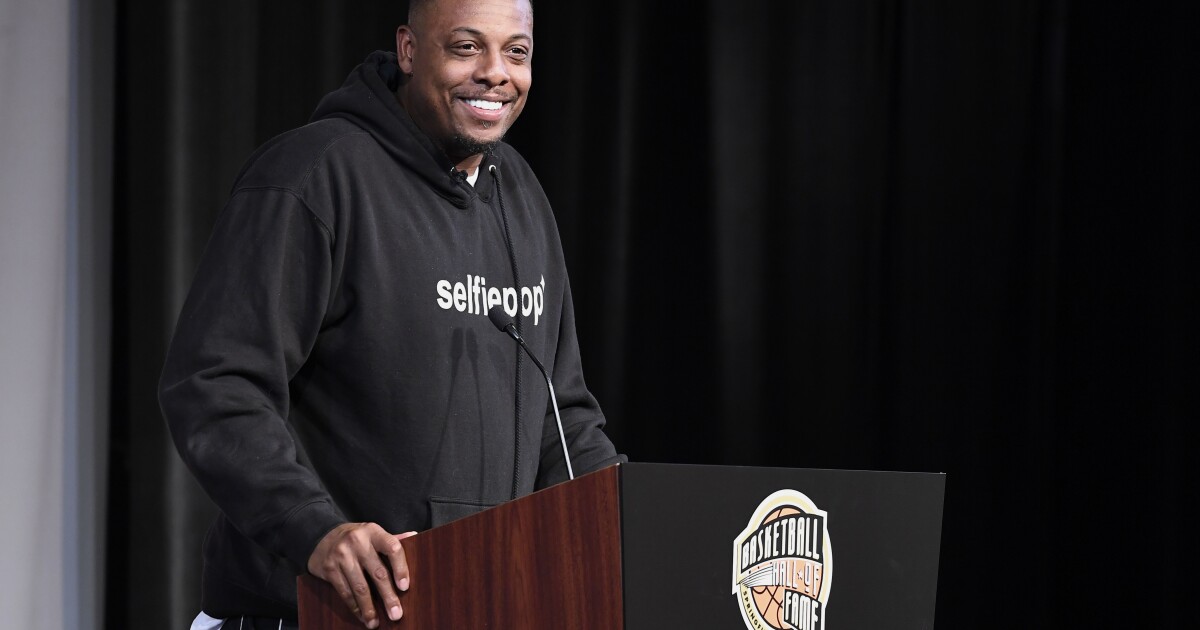 Paul Pierce was slow to digest being drafted 10th in the 1998 draft. Instead, he immediately got the message when he returned home to Los Angeles for the All-Star Game and was booed by local fans.
"That is the story of my career: not being the favorite, and not being liked by everyone. I guess someone has to be the villain, "Pierce said Friday, the day before being inducted into the Naismith Hall of Fame and Museum. "I feel comfortable with that."
Pierce, a 10-time All-Star and MVP of the NBA Finals in 2008, is part of a generation of 16 to be honored in Springfield, Massachusetts, this Saturday night.
To give the event a more Celtics touch, Bill Russell, who is already on the campus as a player, will now be recognized as a coach. It will be the fifth person who is part of the immortals in the two roles.
Others to be enthroned are Villanova coach Jay Wright; Ben Wallace, brilliant defensive player with the Pistons; Chris Bosh, two-time NBA champion; Rick Adelman, who for many years was a coach with Portland and Sacramento; Lauren Jackson, three-time WNBA Most Valuable Player; Chris Webber is featured with Washington and Sacramento, as well as Yolanda Griffith, a two-time Olympic gold medalist.
The Hall of Fame committee, which focuses on preserving all areas of the sport, also selected former WNBA Commissioner Val Ackerman; Coach Cotton Fitzsimmons, and one of the pioneers in recruiting players, Howard Garfinkel. They will be recognized as people who contribute to the development of the sport.
Clarence "Fats" Jenkins was selected by the Black Pioneers Committee; Croatian Toni Kukoc was elected by the International Committee: Bob Dandridge, for the Veterans, and Pearl Moore, for the Women Veterans.
Pierce has held a grudge for many years for not having been selected earlier in the NBA draft, but behind players like Michael Olowokandi (first pick), Raef LaFrentz (third) and Robert Traylor (sixth). But he acknowledged on Friday that in the end it turned out for the best
"I am happy with my role. It made me who I am: a man who is going to get his hands dirty working. I have earned everything I have, "he said during a ceremony prior to the exaltation.