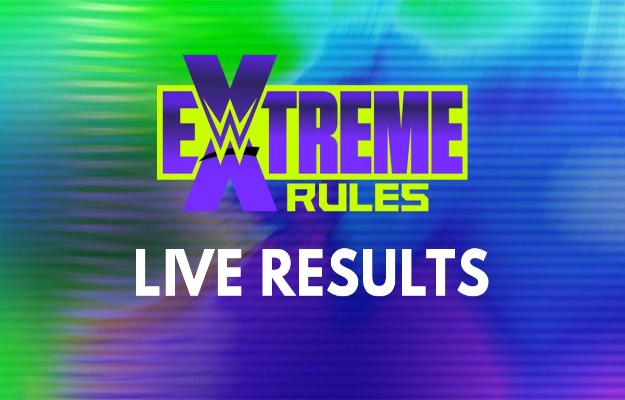 From PLANET WRESTLING, WWE website, one more night, this time with the spectacular WWE Extreme Rules 2021 special event live. Like in every WWE special show we bring you the best coverage and live results. We are going to narrate you and thus enjoy together this long-awaited WWE Extreme Rules as of Sunday, September 26.
Before starting, so that none of us miss the details of the live show, you can access all the information about the event before it starts:
WWE Extreme Rules 2021 results live
From Ohio (USA) the WWE Extreme Rules begins.
Kickoff show: Carmella vs Liv Morgan
Before starting the fight, Carmella takes the mic and goes to Liv morgan to tell her that she should be ashamed of herself and that she is not physically like her.
Liv morgan brutally attacks Carmella and punishes her to gain control of the combat. Morgan sends out of the ring to Nick and this manages to take advantage of a moment to attack Morgan and then give him a Superkick. Nick covers Liv and the account reaches two. Carmella proceeds to headlock LIv Morgan, but despite Mella's resistance, Morgan manages to get rid of the lock and slowly attacks Mella. However, when it comes to applying a Bodyslam, Mella reverses and is once again in the domain of combat. Liv responds with a right hand and wraps her opponent in a series of right hands until she can propel herself with the help of the ropes to gain control of the fight. Liv's Enziguiri kick against Carmella, Facebuster… 1… 2… the fight continues! Roll-Up of Liv against Carmella… 1… 2… They are both still standing. Superkick from Mella to Liv… 1… 2… the combat continues! The hostilities move out of the ring and Liv punishes Carmella's back with a kind of Backstabber and then puts Mella back in the ring… Springboard Flatliner! 1… 2… 3… VICTORY FOR LIV!
RESULT: Liv Morgan defeated Carmella via pinfall at WWE Extreme Rules 2021.
6 Man Tag Team Match: New Day vs AJ Styles, Omos and Bobby Lashley
The combat begins in a very balanced way by both teams and each one of them initiates chaos in the ring. Lashley takes over and Kofi is the legal relief for the other team, the former champion punishes Kingston against the cornerback and then proceeds to take over from Omos. Omos tips Kofi a clothesline in the corner and then finishes him off with a Suplex. Relay for AJ Styles and he applies a Headlock to Kofi Kingston. From one moment to another, Lashley enters the ring and Kingston leads him out of the ring, there Lashley takes advantage and attacks the current champion of WWE, Big E. Bobby enters and finishes off Kofi with a Facebuster… 1… 2… the fight continues! Dominator's attempt by Lashley, Kofi resists but falls back into Lashley's hands at the corner. Bobby carries Kofi and he manages to escape to relieve Xavier Woods. Xavier enters the ring with a lot of energy and punishes Lashley with a series of blows until finishing him with an Enziguiri kick and connecting his opponent with a Tornado DDT. Despite Xavier's great dominance, Lashley achieves a Powerslam against Woods… 1… 2… the fight continues! Bobby places Xavier sitting in the corner, Woods defends himself from Lashley and launches from the third rope with a Dropkick. Relay for Big E and AJ Styles. The WWE Champion begins handing out German Suplexes and Belly To Belly Suplexes. Big E propels himself with the help of the ropes and lands a Big Splash against AJ, he stands up and achieves a Pelé Kick against Big E. However, this is nothing against Big E and the champion continues attacking until he places AJ against the cornerback with a Superplex attempt. Pelé Kick and AJ send Big E against the cornerback… investment by Big E! With the help of Kofi, they both finish AJ… 1… 2… Bobby Lashley interrupts! Lashley punishes Kofi to the maximum and keeps looking for the count of three … Prepare the Spear … Relay for AJ, he tries to do the Phenomenal Forearm and Lashley gives him the relief to enter the ring and spear … AJ STYLES! Big E takes advantage of Lashley's mistake and manages to give him a Big Ending to get the victory.
RESULT: New Day defeated Bobby Lashley, AJ Styles and Omos via pinfall at WWE Extreme Rules 2021.
Fight for the WWE SmackDown Tag Team Championships: The Usos (c) vs The Street Profits
The combat begins with the dominance of The Street Proftis to the point where The Usos regain control attacking mainly Montez Ford. This Street Profits member tries to get to Anghelo Dawkins, but can't get there. From one moment to another, after receiving so much punishment, Dawkins receives the relief and tips Jey Uso a Fallaway Slam in the ringside area. The punishment continues and now it is Jimmy who is punished by both components of Street Profits. The aspirants seem to have the mastery of combat, Montez launches himself with his cannonball combined with a Frog Splash before Jimmy but… come on Jey! Double Spalsh! 1… 2… 3!
RESULT: The Usos defeated The Street Profits to retain the WWE SmackDown Tag Team Championships via pinfall at WWE Extreme Rules 2021.
WWE RAW Women's Championship Match: Alexa Bliss vs Charlotte Flair (c)
(coverage in process)
Thank you for sharing your time and enjoying this great passion with PLANET WRESTLING. Remember that you can follow us on our RRSS and here on the web so as not to miss anything. Every day we bring you closer WWE news, videos, interviews, as well as the best coverage and live follow-ups.
All the news of the world of Wrestling and wrestling on PLANET WRESTLING.