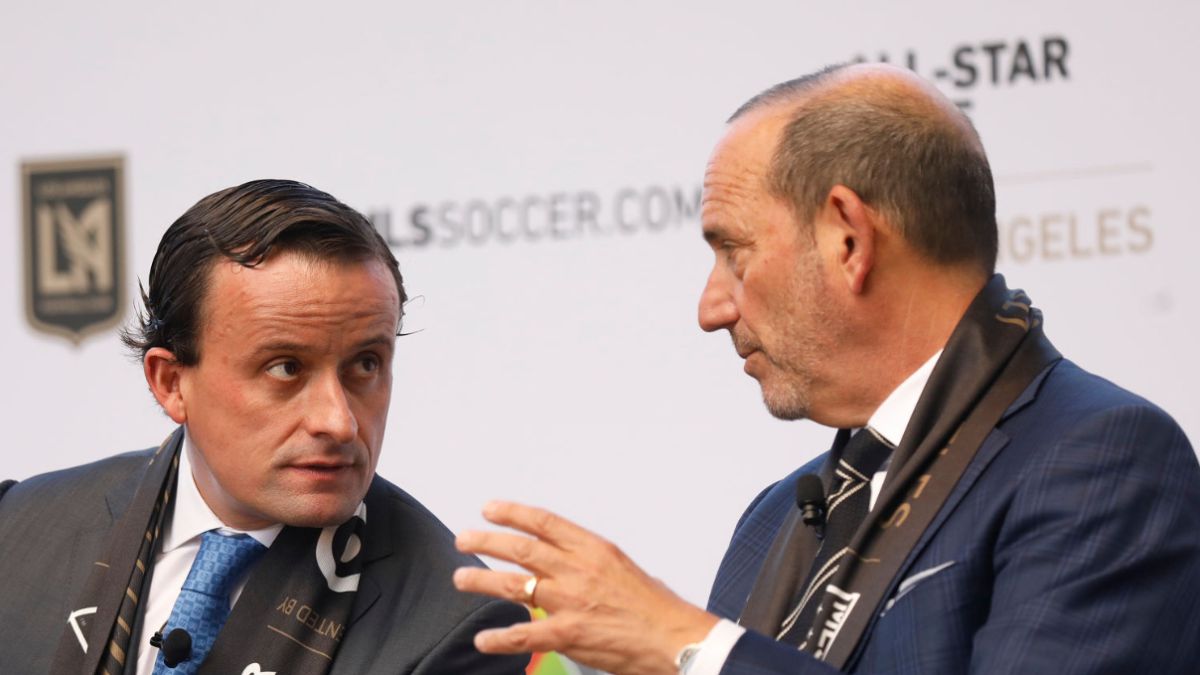 The business grows and big steps are taken towards what could be an early union of the MLS with the MX League. In recent years, and with the arrival of Mikel Arriola, the Mexican competition has become overly interested in having collaborative projects in the United States that bring much closer to the fans that live there and this afternoon another great announcement will be made regarding that goal.
In recent years we have seen the emergence of the Leagues Cup and Campeones Cup proposals that have accompanied the existing rivalry in the CONCACAF Champions League. Its marketing success has been a good blow, Therefore, continuing to bring the leagues closer has also been of great interest to Commissioner Don Garber and, therefore, for 2023, we will now see the inauguration of the North American League..
No, it is not a competition that is linked to any of the others or that will replace them, but rather, it will be added to the calendar of activities. As reported in the first instance by Juan Martín Montes de Halftime In Mexico, CONCACAF will make the announcement this afternoon giving its endorsement to the contest and this will seek to work from the aforementioned year in a month in which both MLS and Liga MX are out of activities.
The deal is for all teams to participate in said event and also make an inclusion to the Canadian championship. However, it is planned that the final or important phases will always have the Mexican and American teams. In this way, at 17 hours east, Victor Montagliani, president of the confederation, together with Mikel Arriola and Don Garber, will communicate the decision made. During the conference, a member of Central America and the Caribbean will also be present because it is expected that issues from the region will be discussed.
MLS and Liga MX prepare luxury weeks in the United States
Although the two leagues are in their respective local activities, the closing of November will continue to have actions between the two thanks to the aforementioned Leagues Cup and the Campeones Cup. The events have been prepared to be played in Las Vegas and Columbus, respectively, with the final between Seattle Sounders and León on September 22 and the fight of kings between Columbus Crew and Cruz Azul on September 29.