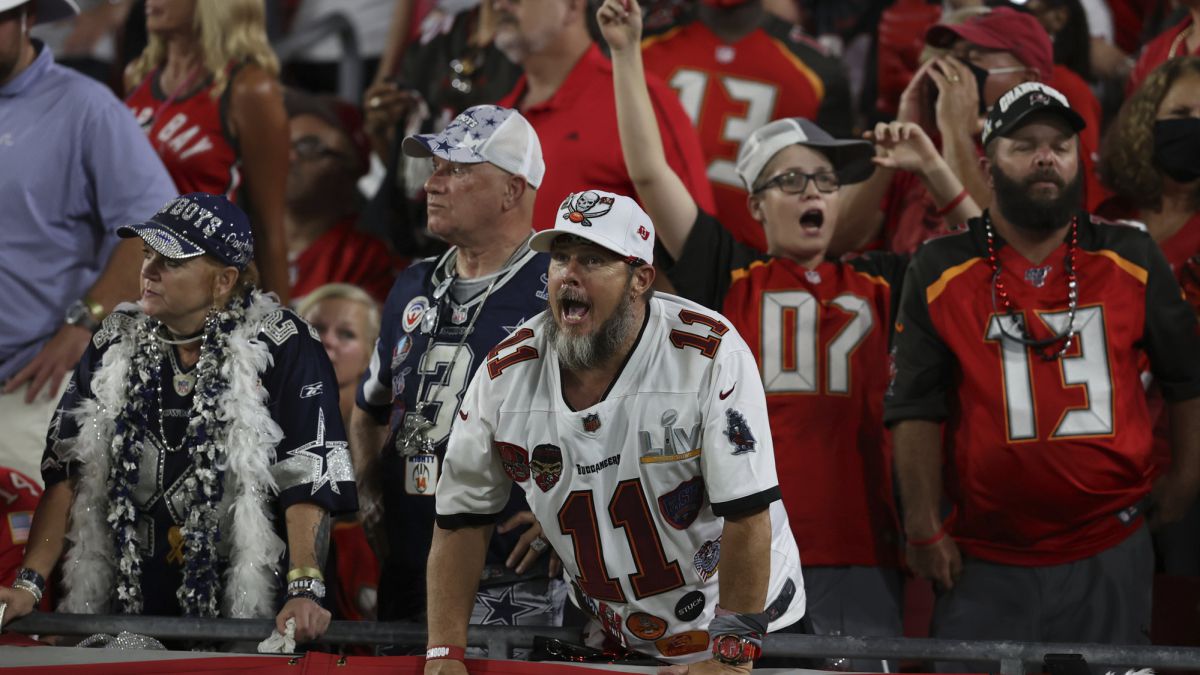 The season has already started with a great game on Thursday Night Football. A controversial play ended by help the Tampa Bay Buccaneers to a 31-29 win over a Cowboys who look like they will fight

Undoubtedly, another of the great meetings that week 1 of the regular season will have will be the one between the Buffalo Bills and the Pittsburgh Steelers, as well as the reissue of the AFC divisional duel between Cleveland Browns and Kansas City Chiefs.
Aaron Rodgers finally did stay with the Packers, and his first challenge will be the New Orleans Saints, who will start the post Drew Brees era under the command of Jameis Winston, an old acquaintance of the NFL. The Colts also start a new era with Carson Wentz at the controls, and they do so at home against Seattle.
Trevor Lawrence, Zach Wilson and Mac Jones on stage
It is still unknown if Trey Lance will start with the 49ers this week in Detroit. What we do know is that Trevor Lawrence, Zach Wilson and Mac Jones will be the first quarterbacks to debut in Week 1. Jacksonville visits Houston, Jets to Carolina, and the Patriots host Miami.
Week 1 matches
Thursday September 9
Dallas Cowboys 29-31 Tampa Bay Buccaneers
Sunday September 12
Jacksonville Jaguars at Houston Texans 1:00 p.m. ET
Channel: CBS
Los Angeles Chargers at Washington Football Team 1:00 p.m. ET
Channel: CBS
Seattle Seahawks at Indianapolis Colts 1:00 p.m. ET
Channel: FOX
New York Jets at Carolina Panthers 1:00 p.m. ET
Channel: CBS
Minnesota Vikings at Cincinnati Bengals 1:00 p.m. ET
Channel: FOX
Arizona Cardinals at Tennessee Titans 1:00 p.m. ET
Channel: CBS
San Francisco 49ers at Detroit Lions 1:00 p.m. ET
Channel: FOX
Pittsburgh Steelers at Buffalo Bills 1:00 p.m. ET
Channel: CBS
Philadelphia Eagles at Atlanta Falcons 1:00 p.m. ET
Channel: FOX
Cleveland Browns at Kansas City Chiefs 4:25 PM ET
Channel: CBS
Green Bay Packers at New Orleans Saints 4:25 PM ET
Channel: FOX
Denver Broncos at New York Giants 4:25 PM ET
Channel: FOX
Miami Dolphins at New England Patriots 4:25 PM ET
Channel: CBS
Chicago Bears at Los Angeles Rams 8:20 p.m. ET
Channel: NBC
Monday September 13
Baltimore Ravens at Las Vegas Raiders 8:15 PM ET
Channel: ESPN