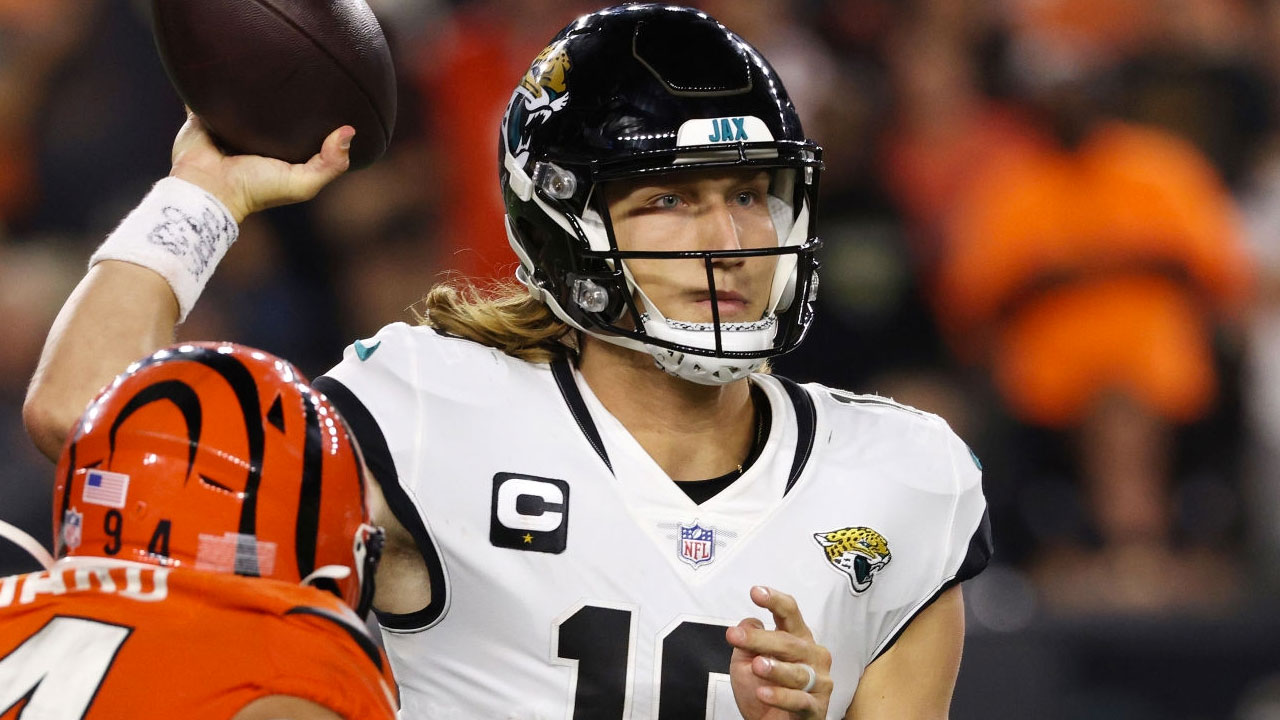 In this Thursday's NFL news: the Packers sign Jaylon Smith, La'el Collins sues the NFL, the Lions put Frank Ragnow on IR, and more. Don't miss the NFL news.
Packers sign Jaylon Smith
Last Tuesday night it was reported that the Cowboys cut LB Jaylon Smith from their roster, however his status as a free agent was more short-lived than expected. Via Adam Schefter of ESPN, This Thursday Smith signed a one-season contract with the Packers, a team that reported yesterday, was finalizing the final details to reach an agreement.
"[Cortarlo] It really wasn't an easy decision, "Dallas head coach Mike McCarthy said Wednesday through Todd Archer of ESPN. "He is a good football player. He has played excellent football here for a long time, but we have a system. [defensivo]. I think now, after four games, it is clear how we are playing ".
The Cowboys still owe Smith the remainder of his $ 7.2 million base salary for this season. They cut him because of his reduced role and because in 2022 he was scheduled to earn $ 9.2 million in guaranteed base salary against any type of injury. Now, it will cost the Cowboys $ 6.8 million in dead money against their cap space next season.
Smith, who signed a five-year, $ 64 million extension in August 2019, had played just 56% of Dallas' defensive snaps this season, including 40% or less in two of four games, so his His place on the team's roster eventually came to an end. Will he make a significant contribution to Green Bay's defense?
Former Cowboys' LB Jaylon Smith officially reached agreement this morning on a one-year deal with the Green Bay Packers, per sources.

Smith's agent @ DHendrickson41 of @Wasserman confirmed the agreement to ESPN.

– Adam Schefter (@AdamSchefter) October 7, 2021
La'el Collins files lawsuit against NFL to end suspension
A league novel continues to take an indefinite course. So far, Cowboys OT La'el Collins has missed three regular-season games due to a five-game suspension from the NFL. However, Collins' plans are not to miss the last two games.
The Dallas offensive tackle filed a lawsuit in Texas state court Wednesday seeking a temporary restraining order, a temporary injunction and a permanent injunction against the suspension. The lawsuit filed focuses on two main arguments.
First, Collins asserts that the revised substance abuse policy in the 2020 collective bargaining agreement does not allow suspensions for absent testing for prohibited substances; that only financial fines can be imposed for such infractions.
Second, Collins mentions that the NFL misinformed a third-party judge in question, during the appeal process, that he had previously been suspended for four games under the substance abuse policy, and that said judge specifically relied on that fact to maintain the five-game suspension initially imposed by the league.
But Collins denies this claim. Along with the lawsuit, he submitted an affidavit insisting that he has never been suspended for these reasons. Therefore, it is strange that the NFL made such a claim as a lie, and it is also rare that the third judge accepted it as true without confirming it.
Subsequently, in this regard, both parties involved in the situation issued statements: "The lawsuit has no merit, as already determined by two impartial judges of the NFL-NFLPA, appointed jointly, who have reviewed this. We will try to have this case dismissed as soon as possible, "said the NFL.
However, Collins' attorneys took a different tone: "La'el has brought this appropriate action to defend his name and reputation," said Peter Schaffer, an agent and certified NFLPA attorney who has represented Collins in this matter. "We hold the NFL in the highest regard and believe that it should be held to a high level of ethics before imposing maximum discipline, that is, a suspension."
"The NFL statement is a perfect example of their intimidation tactics. The NFL wants to defend itself from an action in which they made misrepresentations so that La'el is suspended making misrepresentations in press responses. Your statement [de la NFL] it is full of misrepresentations. For example, there was only one judge, not two. We hope that La'el will return to the field as quickly as possible ".
At this point it is not clear why this lawsuit was not filed earlier, however, regardless, things will have to move quickly so that Collins does not miss the fourth game of the five that the suspension indicates. When will we see Collins back on the field?
La'el Collins files lawsuit against the NFL, challenging his five-game suspension. https://t.co/ss9m01VgFi

– ProFootballTalk (@ProFootballTalk) October 6, 2021
Lions place Frank Ragnow in IR
The 2021 NFL Season just keeps getting worse for the Lions. A new injury affects the team and is extremely expensive. Via Chris Burke of The AthleticDetroit placed center Frank Ragnow on Injured Reserve Wednesday with a big toe injury. With this designation, Ragnow, the highest paid center in the NFL, will be out for at least three weeks.
The Arkansas graduate's injury occurred in the Lions' loss to the Bears last Sunday, the same game where LB Romeo Okwara, who will be out for the rest of the year, was also injured. After the end of this meeting, HC Dan Campbell said: "I think Frank is better than Romeo, but he may also be away for a while", and now, the prolonged absence is confirmed.
The 25-year-old Ragnow is coming off a formidable 2020 having earned his first All-Pro and Pro Bowler nominations. In addition, since his arrival in Detroit as a first-round pick in 2018, he has registered 49 games played, all as a starter, quickly becoming one of the best centers in the league today. Can the Lions get over his absence?
Lions place Frank Ragnow on injured reserve. https://t.co/xumyMkig3V

– ProFootballTalk (@ProFootballTalk) October 6, 2021
Peyton Barber would miss several weeks due to injury
The Raiders backfield just can't stay healthy. This Wednesday, RB Peyton Barber was diagnosed with a toe injury; without fracture. Barber is still seeking various opinions and testing himself, but all indications are that he will be out "a few weeks" from now, reported Ian Rapoport of NFL Media.
Without a doubt, this will be a tough loss for those led by Jon Gruden as Barber did an exceptional job supplying the injury of RB1 Josh Jacobs, who suffered an ankle injury that left him out during Week 2 and 3 of the current season.
So far this season, Barber has 37 carries for 143 total yards and 1 TD, however, in last Monday's MNF he barely touched the ball on one occasion for a non-winning carry. Finally, if his absence is confirmed, the only beneficiary would be RB3 Kenyan Drake, who has been in the NFL for seven seasons, but who so far has not been able to find a relevant role in the Raiders offense.
Peyton Barber dealing with turf toe. https://t.co/UlS0zs8FNm

– ProFootballTalk (@ProFootballTalk) October 6, 2021
Trevor Lawrence: "Urban Meyer is still my HC and I still respect him"
In more NFL news, following the recent HC Urban Meyer scandal, the Jaguars appeared to be in total crisis. However, QB Trevor Lawrence, who turned 22 this Wednesday, was questioned in his weekly press conference about the situation that currently governs the team and did not hesitate for a single second to publicly endorse Meyer:
"I think everything went well as scheduled, as usual. I think we have operated well, "said Lawrence. "But at the end of the day, I can speak for myself and I believe, or know that most of the team feels this way: He is still my head coach. I still respect him, whatever happens. As I said, we are a team and we are solving it, we are all fine ".
In addition, Lawrence noted that he thinks Meyer did well to bring the team together for practice Wednesday because the coach was direct with the players and apologized: "I think he did well. We are a team and we stick together. Just because something happens that adds a bit of stress doesn't mean you should give up and go your separate ways. You confront it and you solve it. So that's what we're doing and I feel good about our team. Nothing has changed".
Maybe the statement issued by owner Shad Khan after the scandal noted that Meyer should regain "the respect and trust" of the organization, but from the most important player in the franchise, he still has both. Will Lawrence's confidence in Meyer put this situation in the background more quickly?
Trevor Lawrence: Urban Meyer is still my head coach and I still respect him. https://t.co/Aa9EBGfrX4

– ProFootballTalk (@ProFootballTalk) October 6, 2021
This is today's NFL news.
Want to hear more news from the NFL? Do not miss Under Review, the official news program of Primero y Diez where we review the best of the day, from Monday to Friday at 3:00 p.m. from Central Mexico, along with Jorge Tinajero, Luis Obregón and more.
You can watch the latest episode through the Primero y Diez official channel on YouTube or direct from here:
In case you missed it: