María Planas was born in 1936. 'Daughter'of the Civil War, is the first and, so far, only selector basketball woman. He wastes humility and his passion lives on. A short time ago, she sat on the bench to direct a match of former players in Manresa. You will enter the Hall of Fame of Spanish basketball on October 21 at the Cartuja Stadium (Seville).
What feelings invade you when you are about to enter the first class in the history of the Hall of Fame of Spanish basketball?
It is very strong. Never in my life would I have thought about it. First I thought: Is it true? It is very difficult to express what I feel.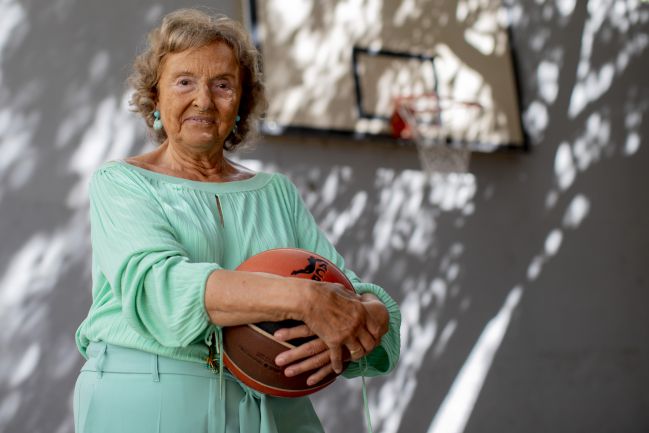 Where does your love for basketball come from?
"After I got married I didn't work and I was bored and my husband told me to train"
In my house there were five girls and three boys. They did play ball or soccer, but I was the only crazy girl at home who played. It was not easy. Once two girls came to my house to tell my parents not to let me go play with boys. When we were 13 or 14 years old, we lived in Guinardó. The first day was already fantastic. I met the one who would be my husband (Eduardo Portela, who is present at the interview). He suggested that we make a team. We participated in a championship in Catalonia in which the Picadero, Mataró, Argentona were already there …
And followed.
I was still single and I started training some girls. But two years later I had to prepare everything related to my wedding … And I said, that's it. But after I got married, I didn't work and I was bored. And Eduardo told me: "Train the girls of the PEM (Penya Esportiva Montserrat), it's a mess". And there I went. We were champions … Then they called me from the Picadero. We traveled by car and with sandwiches, but we also won. I was in L'Hospitalet, Tortosa, El Masnou, Universitari …
And still, to this day, she is still the only female coach.
Nor were there many means. But we did, I think, the most we could, be among the eight or ten best in Europe. And I was there until 1985, when they sacrificed me after the FEB elections …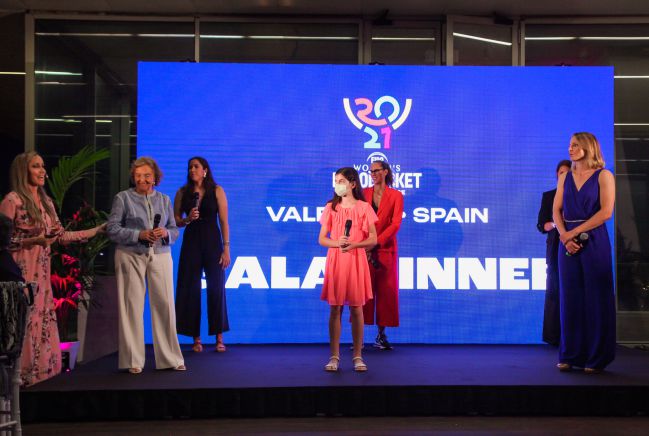 What was your philosophy as a coach?
My ideal was to always train girls and promote women's basketball as much as possible. I wanted straightness and seriousness. And values. Although they were girls, I taught them how to behave with the rival and the referees, a sports education. They called me from France to go to training, but my ideal was to train here … FIBA ​​also called me to go to Iran for a month and I said yes, but then I was scared (laughs …).
"I thank Garbajosa for what he is doing for women's sports"
Are you happy to see female growth or do you miss it a bit earlier?
Of course I would have liked it to arrive earlier. Because there have been great players. But I knew it would be like this. During the pandemic, Ángel Palmi sent me an interview that he found from a magazine from the 80s in which he said: "Spanish women's basketball will be one of the best in the world in a few years." If I've been able to do something to improve women's basketball, I don't need anything else. Put that I thank the president, Jorge Garbajosa, for what he is doing for women's sport
Are you excited to be in Seville and share your entrance into the Hall of Fame?
It is much more than illusion, much more. Because I always think that there are many people who have done a lot for basketball, like my husband (Eduardo Portela), and coaches who have fought in the shadows for women's basketball. I think I've been lucky. I still see a potato and shoot!