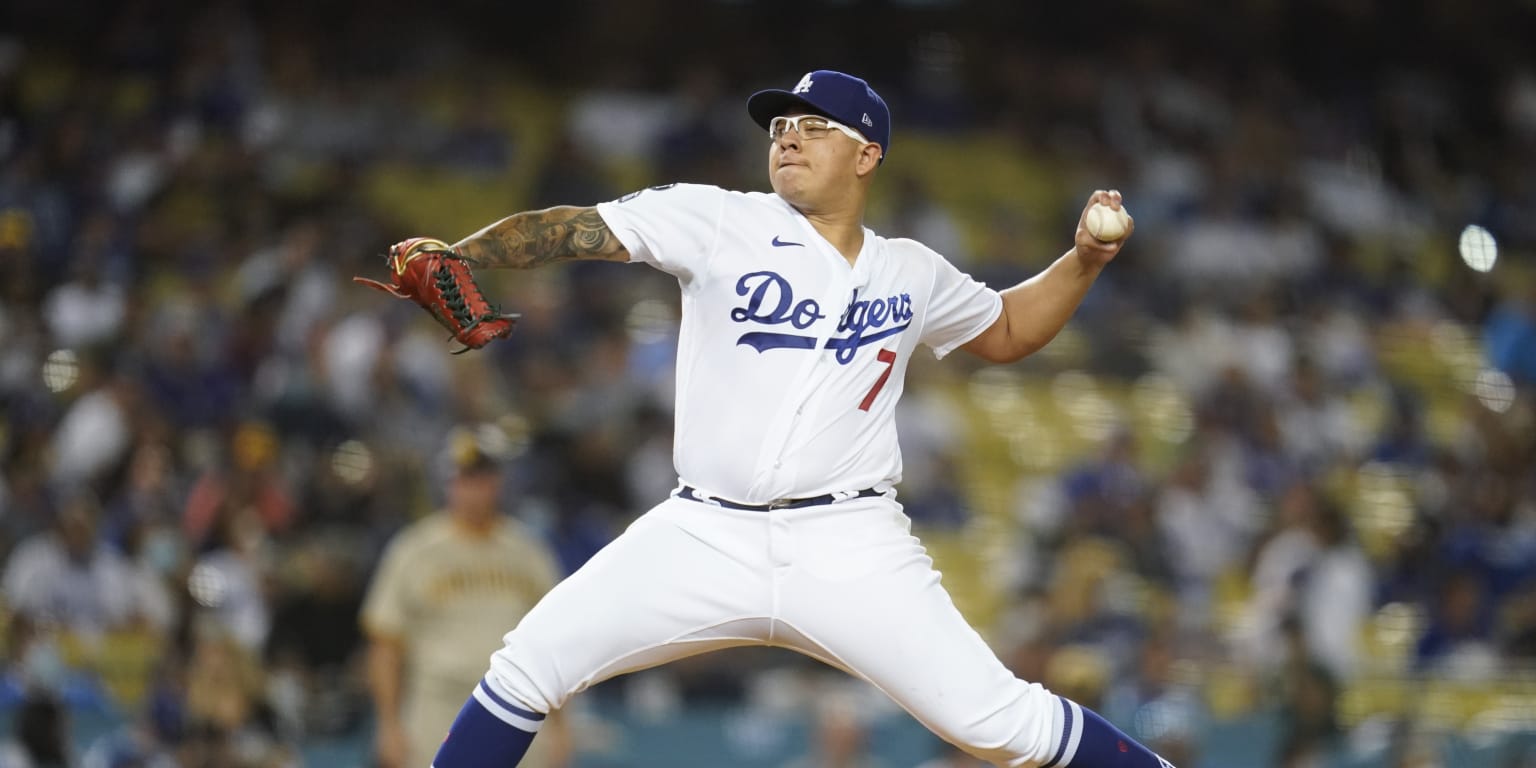 LOS ANGELES – Efficiency on the mound and enough hitting put the Los Angeles Dodgers back on the winning track.
The Mexican Julio Urías worked seven blank innings and achieved his 17th victory that makes him a leader in the Major Leagues; Max Muncy hit a two-run homer and the Dodgers snapped their two-game losing streak after shutting out the San Diego Padres 3-0 on Friday night.
"It was very important to get ahead in this series," declared Urías. "On a personal level, great to get those victories."
Urías (17-3) has allowed three hits and one walk, has seven strikeouts and is undefeated in his last 13 starts in which he is 8-0. The left-hander has not lost since June 21 in San Diego.
"He's a front-row starter and when he gets on the mound we hope to win," said manager Dave Roberts. "Working a long way tonight shows his development and maturity."
Parents shortstop Jake Cronenworth was hit with a left hand pitch in the third inning and then left the game. Driver Jayce Tingler said Cronenworth suffered a small fracture to his left ring finger and will be re-evaluated in the next few days.
Kenley Janseon worked the ninth inning and scored his 31st save.
The Dodgers were two and a half games behind San Francisco, the NL West Leaders, and improved their home record to 47-23, the best in the majors, after their 15th shutout.
Max Muncy put the Dodgers up 2-0 with his 32nd home run off Joe Musgrove (10-9) in the third inning. The Dodgers' Mookie Betts hit the game's first single and scored on Muncy's homer from right field.
For the Padres, the Dominican Fernando Tatis Jr. 4-2.
For the Dodgers, the Mexican Julio Urías 3-0.
.