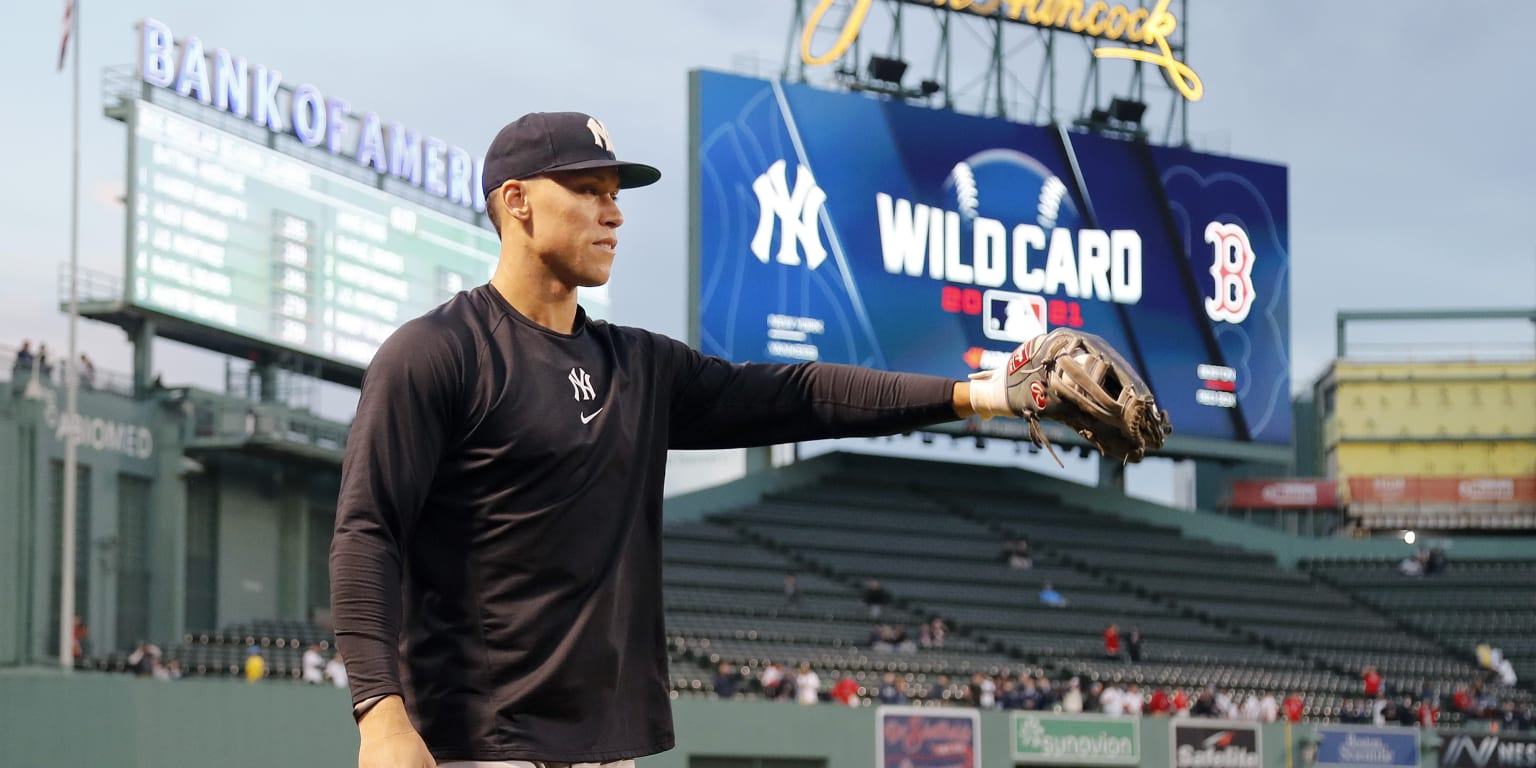 Aaron Judge came to New York in 2017 as a rookie and quickly found himself to stardom. Five seasons later, the gunner is the face of the Yankees.
Being a Yankee is the only thing Judge has experienced as a professional, and with free agency awaiting him after next season, he hopes it is the only thing he knows during his career.
"I want to be a Yankee forever," Judge confessed after the loss in the Wild Card Game on Tuesday. "I want to wear these stripes for my entire career and represent this great organization. Win a championship for the city ".
"You never know what fate holds for you; that is not in my hands. All I can do is keep showing myself and lead these guys to give it their all for the team and the city, every day. "
There has been no negotiation for a contract extension with Judge, who earned $ 10.175 million this season. His last year of arbitration will be in 2022. He turns 30 in April.
Judge, a three-time All-Star, is coming off a season in which he led the club in all three GPA categories (.287 / .373 / .544), in runs scored (89), home runs (39), RBIs. (98), walks (75), strikeouts (158) and OPS + (149), in addition to finishing tied with DJ LeMahieu with 24 doubles.
Judge was selected by the Yankees in the 31st place of the Amateur Draft in 2013.
"It's an incredible honor," Judge mentioned. "There is no better place to play, there is no other better organization; thanks to its history, the team we have and the players that arrive. You have the opportunity to advance to the postseason every year. That is something special ".
"I have given and sacrificed a lot for this team. They have done it too, giving me this opportunity. I want this to be my home. You don't know what awaits you in the future, so I have to keep improving as a player and as a person. We'll see what happens".
.