This Tuesday, August 31, the deadline will be met for each NFL team to reduce its roster from 80 to 53 players towards the 2021 NFL Season, and like every year, there are some names that are surprising because they were thought to be safe, they were established veterans or seemed the most logical option to stay with a position.
Therefore, below we present a count of the most prominent names that ended up being discharged and that will surely end up playing in another team soon.
This post will be updated as each team announces their respective cuts
The time has come to show your talent in the picks!

Sign up to our NFL Pick'Em league and win a trip to see a playoff game
AFC East
Buffalo bills – The tight end position is not the strongest of this team, however there is more clarity. They decided to cut veteran Jacob Hollister who had 66 receptions and 6 TDs in his last two seasons. Everything indicates that Dawson Knox will continue to be the TE1.
Miami dolphins – Two of the biggest surprises so far. Center Matt Skura, who came as a free agent during the offseason from Baltimore, was cut this mondayIn addition, linebacker Benardrick McKinney, who arrived on a trade via Houston, he also didn't make a roster spot.
New England Patriots – The most notorious move in the NFL thus far was the Cam Newton cut. However, there is more. Veteran safety Adrian Colbert, who signed last May, failed to clinch a spot on the final roster. The team decided to cut it probably due to the great depth they have in high school.
New York Jets –
AFC North
Baltimore Ravens –
Cincinnati Bengals –
Cleveland browns –
Pittsburgh steelers –
AFC South
Indianapolis Colts –
Jacksonville Jaguars –
Houston Texans –
Tennessee Titans –
AFC West
Denver Broncos – Those led by Vic Fangio decided that with only two quarterbacks in the squad it was enough. This Tuesday it was confirmed that dispensed with brett rypien, who last year saw action in three regular-season games and was destined to be the QB3 in 2021.
Las vegas raiders –
Los Angeles Chargers –
Kansas city chiefs –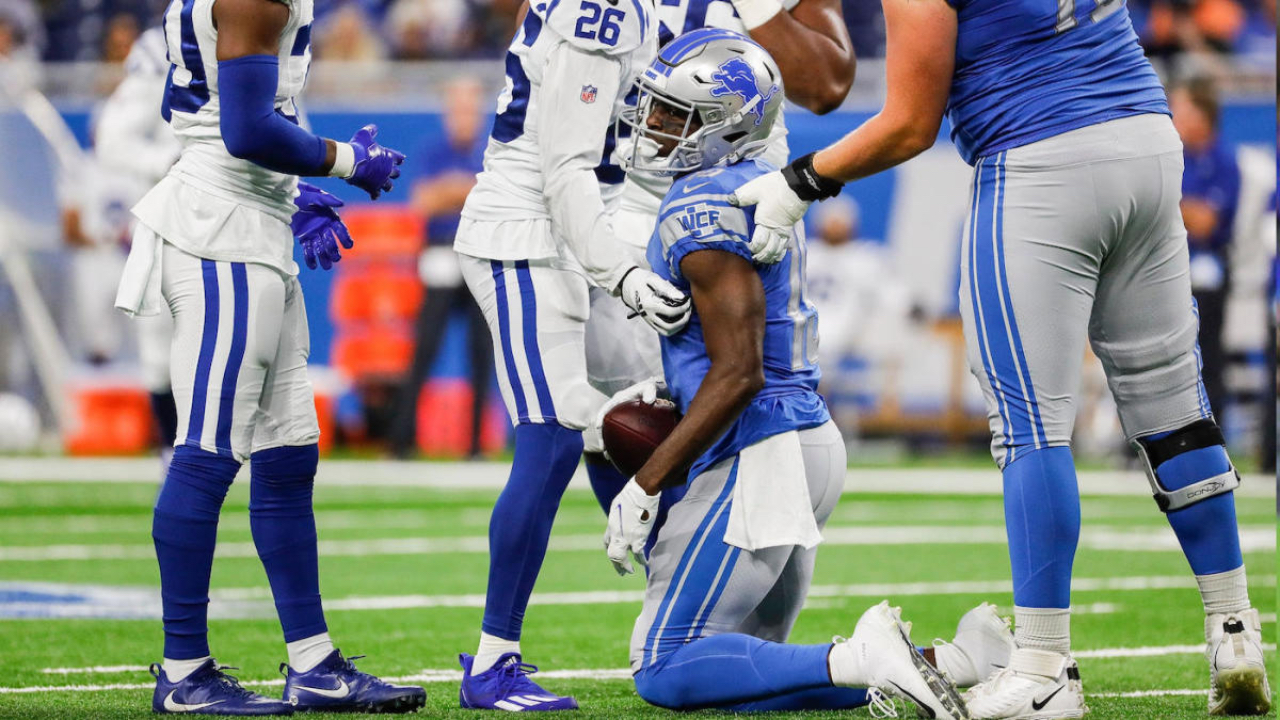 NFC East
Dallas cowboys – The team decided to leave only two active quarterbacks on the roster. This Tuesday they cut Garret gilbert already Ben DiNucci. Both saw action last year after the injury of Dak Prescott, however, after this move, Cooper Rush will be the QB2
New York Giants –
Philadelphia Eagles –
Washington Football Team – The WFT decided to cut veteran running back Peyton Barber, who last year rushed for 258 yards and 4 TDs. He was slated to be the RB2 behind Antonio Gibson, but now, for now, the backup job belongs to JD McKissic.
NFC North
Chicago Bears –
Detroit Lions – In a move that was not anticipated earlier this offseason, the WR Breshad Perriman was cut from the team. The UCF graduate signed a 1-year, 2.5 million dollar contract last March, with 2 guaranteed. However, Detroit has decided to eat his contract and dispense with him.
Green bay packers –
Minnesota Vikings –
NFC South
Atlanta Falcons –
Carolina panthers – The battle to be the understudy for Sam Darnold has come to an end. This Tuesday it was confirmed that the team cut QB Will Grier, who saw action in two regular-season games the previous year. With this decision, PJ Walker will be QB2.
New Orleans Saints – Earlier this month, the Saints decided to increase the depth chart of running backs with the signing of veteran Devonta Freeman, however, failed to clinch a final roster spot.
Tampa Bay Buccaneers –
NFC West
Arizona cardinals – WR's depth chart took an interesting turn. The cardinals they cut KeeSean Johnson, who was a sixth-round pick in the 2019 NFL Draft. "Other players took a big step. In the end it all came down to the numbers, "HC Kliff Kingsbury said of the decision.
Los Angeles Rams – Those directed by Sean McVay They decided to cut the DB Troy Warner, or in other words, the younger brother of LB Fred Warner of the 49ers. BYU graduate Troy recorded 120 tackles, 2.5 sacks and 2 INTs in a 5-year college career, yet no one drafted him in 2021.
Seattle Seahawks –
San Francisco 49ers –
This is, broadly speaking, the balance of the cuts made today so that the teams have their rosters of 53 players heading to the 2021 NFL Season. Obviously there are many movements missing and the Practice Squads to be formed, but for now it is with what teams are running after finishing the preseason. With just nine days left in the regular season, what move do you find the most surprising? We read you in the comments under this article and on our social networks.
Can you predict the results of the NFL better than anyone?

Sign up to our NFL Pick'Em league and win a trip to see a playoff game
You may also like: