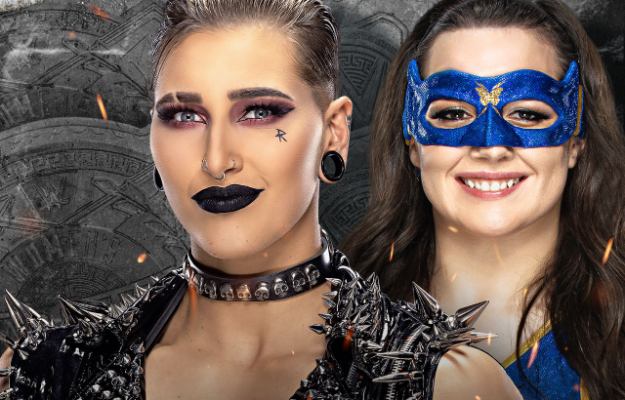 Tonight in WWE RAW WWE Tag Team Champions Natalya and Tamina, they put their titles on the line against the team of Rhea Ripley and the almost superhero Nikki ASH
Rhea Ripley and Nikki ASH became the new WWE Tag Team Champions in WWE RAW
The rivalry between the champions Natalya and Tamina has been growing week after week, The Nightmare and the almost super heroine have passed overcoming the champions defeating them both as a team and individually, things come to their climax tonight with the title match between 4 o'clock on Monday Night RAW.
Before starting the fight Rhea and Nikki had a few words about people's support for helping children with pediatric cancer, thanked the public for the effort that everyone makes for the cause and tonight they dedicate their fight to those children, having said this they made their entrance to the ring to wait for their opponents.
The champions as a couple arrive for the fight to begin, the bell rings and in the most important moments Tamina and Rhea were face to face in the ring, These two great rivals applied their best blows until the Samoan managed to have her opponent on the ground, when he tried to make a jump from the third rope The Nightmare manages to dodge it, the relief of both sides occurs and Nikki ASH and Natalya continue the fight, in a distraction outside the ring Nikki ASH takes advantage of the situation for coverage, 1 2 3 Nikki ASH and Rhea Ripley are the new WWE Tag Team Champions.
With this the reign of Natalya and Tamina comes to an end and a new stage begins for the almost superheroine and Rhea Ripley.
Thanks for following us. On PLANET WRESTLING we bring you closer to everything that happens in the world WWE and wrestling, with the latest wwe news and the follow-up to the next PPV, which is WWE EXTREME RULES next September 26. Do not forget to follow us on our RRSS and leave us a comment about the news.