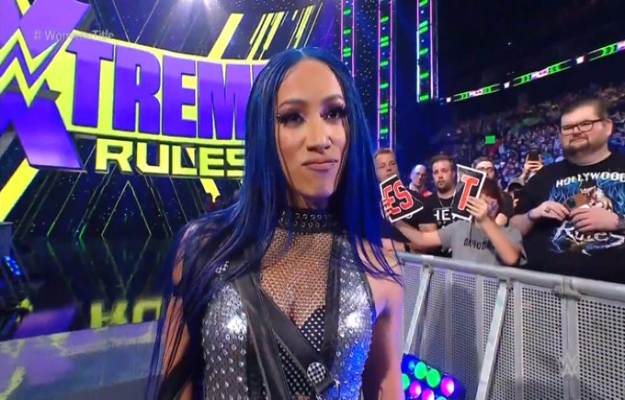 Tonight we will have Bianca Belair's rematch to try to recover the Smackdown Women's Championship against Becky Lynch at WWE's most extreme PPV, Extreme Rules.
Sasha Banks makes her return and interferes in the match Bianca Belair and Becky Lynch
Last SummerSlam 2021 we could see the return of "The Man" Becky Lynch to WWE after more than a year, Becky was Bianca's opponent replacing Sasha Banks, the fight for the championship was short since Becky Lynch won the championship in 26 seconds, Bianca Belair couldn't believe this and started down the road to seek her revenge.
From the following week on Smackdown Bianca asked Becky for a rematch for the championship to which she refused, so everything continued until the authority was the one who told Becky that she cannot flee from a titular defense, therefore a contract signing was made for a fight at Extreme Rules, Bianca Belair got what she wanted and this fight would take place tonight.
The two began the fight exchanging attacks, Becky Lynch punished Bianca by pulling her hair braid, the superlative did not stay behind showing her strength and lifting Becky to crash her on the ring, "The Man" tries to apply his dis-armer but it never manages to affect Bianca enough who reaches the ropes.
When things were reaching their climax, shockingly Sasha Banks makes her return and attacks Bianca Belair, in this way the combat is disqualified and therefore Becky Lynch retains the Smackdown women's championship, Becky thinks there is an alliance between her and Sasha, but The Boss equally attacks Becky Lynch, after this he leaves the ring telling them both that he will see them on Friday.
Has already started: WWE EXTREME RULES 2021 – Coverage and Live Results
Thank you for sharing your time and enjoying this great passion with PLANET WRESTLING. Remember that you can follow us on our RRSS and here on the web so as not to miss anything. Every day we bring you closer WWE news, videos, interviews, as well as the best coverage and live follow-ups.
All the news of the world of Wrestling and wrestling on PLANET WRESTLING.