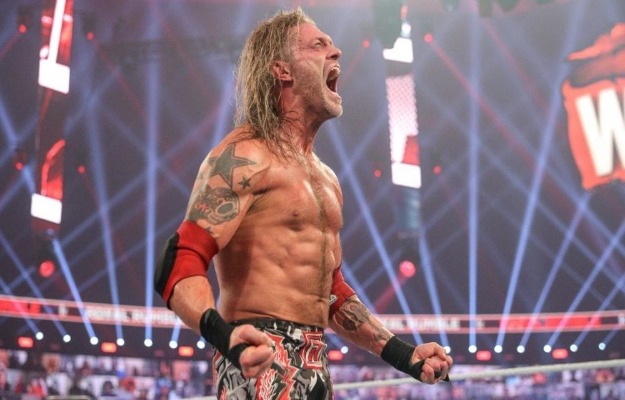 Last Friday's segment on the WWE SmackDown show where Seth Rollins brutally attacked Edge and this had to leave the ring on a stretcher, it was done to be able to take Edge out of television, who will be out of action for a few months.
Edge will be out of television for several months
Fans will have to wait a few months to see Edge again on WWE television. after his most recent bout.
WWE had Edge beat Seth Rollins in a singles match at last month's SummerSlam pay-per-view event before booking a rematch between the two former champions on last Friday's episode of SmackDown from Madison Square Garden.
The match was highly praised by fans. Rollins won the match with the Stomp after several kicks to the face. After the match, WWE showed an angle where they placed Edge on a stretcher and carried him to the backstage area.
This was a standard angle to remove Edge from television. Dave Meltzer reported in the latest issue of the Wrestling Observer Newsletter that Edge will be out of the company for a few months.
Edge came out on a stretcher and was taken away in an ambulance. This will explain that Edge will not be around for a few months. Since Edge only works part-time, it's easy to do injury angles to explain his absence, but there's also a limit to how much he can do before it looks like you've seen him before.
It's unclear exactly when Edge will return, but it will likely be around the WrestleMania season in early 2022. It should be noted that the WWE Hall of Famer recently stated in an interview that he would love to work with Sami Zayn for what could be a future show.
Thanks for sharing this time with PLANET WRESTLING, WWE website and wrestling. Remember that you can follow us on our RRSS and that on the web we continue every day bringing you all closer WWE news, videos, interviews and in this case, the best coverage and live monitoring of the expected WWE EXTREME RULES 2021.