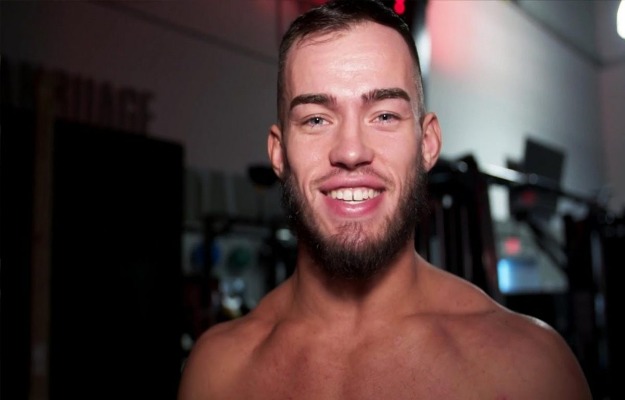 Current NXT superstar, member of The Way faction, Austin Theory is speculated to rejoin the Main Roster cast.
Austin Theory would once again be part of the ranks of RAW or Smackdown
In the first half of 2020 we could see Austin Theory be part of RAW teaming up with Andrade and later as one of Seth Rollins' disciples, The managers saw Austin as a great prospect for his talent in the ring and his rapid rise was a confirmation of their trust in him, however everything changed when in June he was accused of having asked for intimate photos of a minor, Austin Theory disappeared from the programming for 2 months until he made his return in August and has continued on NXT since then. forming part of the faction named The Way along with Johnny Gargano, Candice Lee Ray and Indi Hartwell.
Austin Theory has found a way to be relevant but so far he hasn't won titles or had big matches at Take Overs, now a recent post through his social networks hints that he could go back to the main roster, this is what Austin wrote on his twitter account:
The Way helped me get to that next level as a performer. I can't thank the people I was surrounded by enough. If you got lost in reality with what we gave you then we did our job❤️.
Now on to that next level 👐🏼.

Also Papa John Thank you✋🏼@JohnnyGargano pic.twitter.com/sJvfShCRcn

– Austin White (@ austintheory1) September 16, 2021
"The Way helped me get to the next level as an athlete, I can't

Thank the people I've been surrounded by enough, yeah

you get lost in reality with what we gave you then we did

our work, now it's time to go to the next

level, also thank you Papa John. "
Notably, Austin has been in test matches lately prior to the Smackdown recordings, what is known without a doubt is that he possesses great ability in the ring and strength that can certainly offer a lot in the major leagues.
Thanks for sharing this time with PLANET WRESTLING, WWE website and wrestling. Remember that you can follow us on our RRSS and that on the web we continue to approach each other day by day the news news from WWE, videos, interviews and in this case, the best coverage and live monitoring of the expected WWE EXTREME RULES 2021.