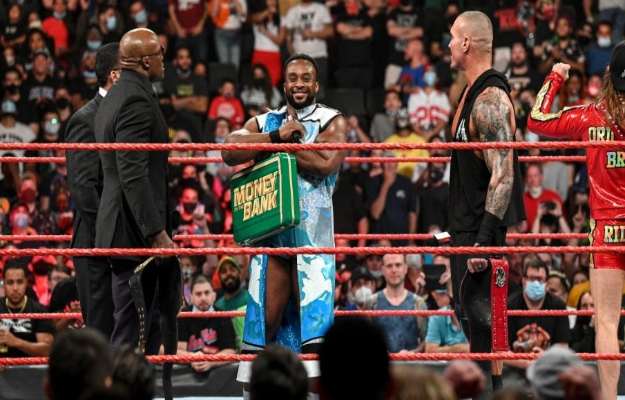 One of the best Raw of the whole year if we analyze it step by step. For a couple of weeks the content that shows the longest running WWE program has allowed to improve something in quality. A fact that certifies the change of the maximum championship in a weekly program with a fight in which it was at stake.
If we talk about Vince McMahon making changes on Raw due to Dynamite's audience data exceeding the key 18-49 year-old demographic, Vince had to make new decisions in favor of his show. These changes have not been able to improve much, apart from the beginning of the professional American soccer leagues.
Brandon Thurston from Wrestlenomics reports that the September 13 episode of WWE Raw drew an average of 1.67 billion viewers, down from the audience from In the past week of 1,848 million viewers, this is the fewest since July 12.
The most remarkable fact of this week's figure is that such an audience data was not repeated from the last Raw inside the Thunderdome until the return of the public. A fact that will make drastic decisions within the direction and creative stories for not attracting a larger audience.
The key demographic in which AEW outperformed Raw last week is down this week as well. Last week it was 0.52 and this week it has dropped nine points to 0.42. Thurston notes that the most watched quarter of an hour on Raw was the last quarter of an hour that Big E won the WWE title. The segment averaged 1,844,000 viewers. The segment drew 643,000 viewers in the 18-49 age group.
Monday Night Football, one of the biggest competitive sporting events, was watched by 6.5 million viewers on ABC, 4.5 million on ESPN and 600,000 on ESPN2, according to John Ourand of the Sports Business Journal.
In the program to crown Big E we highlight the most viewed within the official YouTube account in visits:
Big E wins to become WWE Champion (1.7 million views)
Big E taunts Bobby Lashley and Randy Orton with the Money in the Bank contract (575,000 views)
Big E joins The New Day for first interview as WWE Champion (487,000 views)
Feel the power of Big E's first WWE Championship photoshoot (374,000 views)
Alexa Bliss gives Charlotte Flair her own doll (310,000 views)
Thanks for following us. On PLANET WRESTLING we bring you closer to everything that happens in the world WWE and wrestling, with the latest wwe news and the follow-up to the next PPV, which is WWE Extreme Rules next September 26. Do not forget to follow us on our RRSS and leave us a comment about the news.