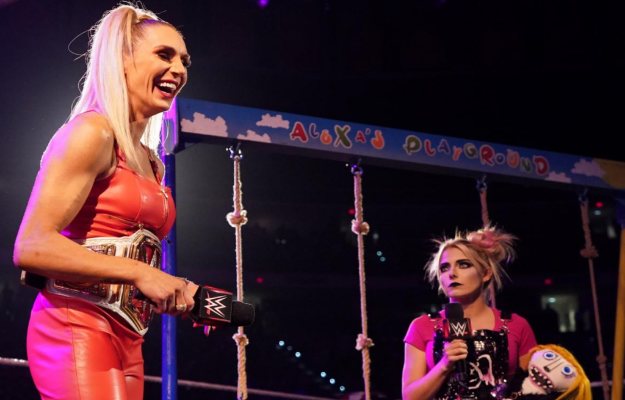 The red brand is looking to make many changes in order to continue having good quality content in the company's longest running program, the red brand. The truth is that so many years in the elite it is understandable that there are downturns, but currently it is clear that Raw is relegated to second place.
Due to the repetitive stories, no matter how much roster you have, you can't get the most out of it and of course people get tired of seeing the same fighters in the same stories. What's more, they have had to use a fighter from the blue brand to try to make changes.
The championships in pairs are already in the hands of the champions who are compared to RK-Bro, a team that people like and composed of two wrestlers who went free but without short-term plans have won the championships to give prestige.
In the case of Raw, he has had to pull the tribal chief, the lineage. The highlight of the program that commands the company and in this case the face of the company. But there was a segment that people did not like at all, it was the visit to the Alexa playground by the champion.
A story too childish according to the criticism of the fans in social networks that caused the abandonment of the people of the arena at the time it was carried out. It is surprising since it is not common for so many people to leave the arena so suddenly while developing a storyline.
These segments are supposed to be aimed at a younger audience but, as he said Dave meltzer On Wrestling Observer Radio, it caused many fans to leave the arena.
"This one really flopped," Meltzer said of the segment. "They had about 8,000 in the building, which is not bad, not good. I mean it's okay. People were leaving in droves during this segment. I heard 1500 people left. Not that they left, they took a backseat and came back. They got out and went home at 10 o'clock. People were going home at 10 o'clock, which I had never heard of people coming home at any number during a live Raw and this was the first time and it was this segment. "
Thanks for following us. On PLANET WRESTLING we bring you closer to everything that happens in the world WWE and wrestling, with the latest wwe news and the follow-up to the next PPV, which is WWE Extreme Rules next September 26. Do not forget to follow us on our RRSS and leave us a comment about the news.