On the 24th, the first Clásico of this season 2021-22 will be played, but in parallel Real Madrid and Barça are playing another one thinking about next season. At the Bernabéu and the Camp Nou they have two market objectives in common, Antonio Rüdiger (Chelsea) and Franck Kessié (Milan), two coveted pieces because both end their contract in June. The Zero Cost Classic.
Both Madrid and Barça are very aware of future free agents. They did so last summer, with the additions of Alaba as a Madrid player, and Memphis, Eric García and Kun Agüero as Barça players. The main threat to both great Spaniards by the Ivorian Kessié (24 years old) is very difficult to beat, because it is about PSG. As published a month ago La Gazzetta dello SportLeonardo (ex-Milanista) is behind the free signing of the Ivorian pivot, the same formula with which he took Donnarumma out of Milanello.
Madrid has the capacity to offer a lucrative salary to both Kessié and Rüdiger. The first, pivot that would act as a natural alternative to Casemiro, rmade a renewal offer of € 6.5M per course and is waiting to open a bid from January 1.
Firmness in front of Abramovich
As for Rüdiger, as AS reported on August 12, Madrid intends to repeat the Alaba Formula. Transfer at zero cost and a contract of at least three years at the rate of 12 million net for each of them. The same that Alaba now charges with the intention that both centrals, presumably the starting couple, are in the same salary bracket.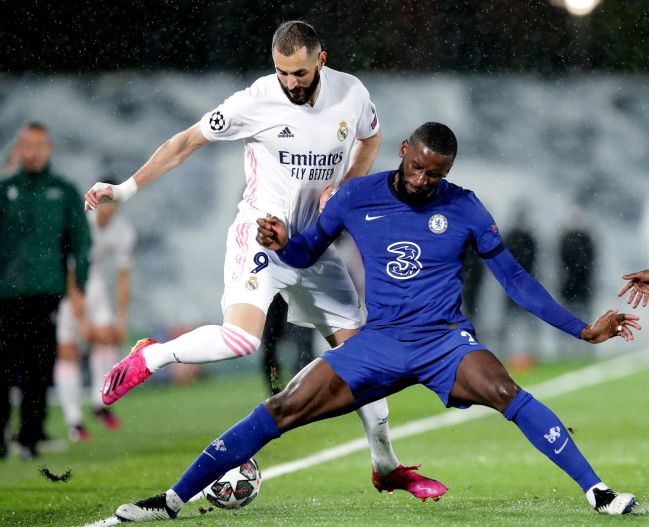 At the moment and although Tuchel loves him at all costs, Rüdiger is firmly on the road to his idea of ​​starting 2022 with the possibility of negotiating legally with whoever he wants. The English media insist that he is "disappointed" with Chelsea and his agents have not made significant progress with Marina Granovskaia, the general director of the Blues and right hand of Abramovich.
Rüdiger and Kessié guarantee zero cost muscle, which greatly attracts Real Madrid, Barça and a good range of greats from Europe …