The market is closed, but the Mbappé case still latent. At PSG, because during the season that remains of his contract they will try by all means to renew his commitment in the Parc des Princes. At Real Madrid, because they know that in a few months, On January 1, the player will be free to sign his contract with the white entity without the need for any kind of approval from the Parisian entity.
The machinery of the white club is in motion and the accounts are already done. As reported Abc, Mbappé will have a clause of 1,000 million euros. A club-state-proof armor. The same shield, for example, with which Madrid protects Benzema and Valverde. The one that Cristiano Ronaldo had. Madrid is aware of the threat of the new rich in football and in recent years has protected its stars and promising youngsters with prohibitive clauses. Brahim, on loan from Milan, has 750 million euros; Isco and Asensio, € 700 million; and Ceballos, € 500 M, to give some other examples.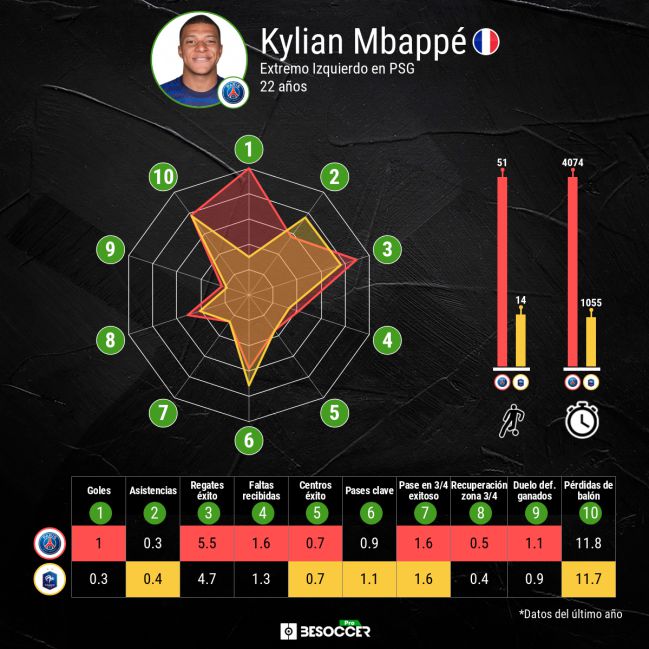 Mbappé will charge, also according to Abc, 20 million euros net per season. The figure is very far from the 36 million with which PSG tempts the player to extend his current contract and that are comparable to the amounts in which Messi and Neymar move. Madrid does not want to break the salary scale of its staff, one of the keys to withstand the onslaught of the pandemic crisis. And Mbappé has prioritized his dream of playing for Real Madrid over money, PSG's inexhaustible weapon to try to convince him to renew. In return, the player will receive a transfer bonus of 30 million euros at the time of formalizing his contract. And Mbappé, on the other hand, will also see his advertising revenue grow by associating his brand with that of Real Madrid.