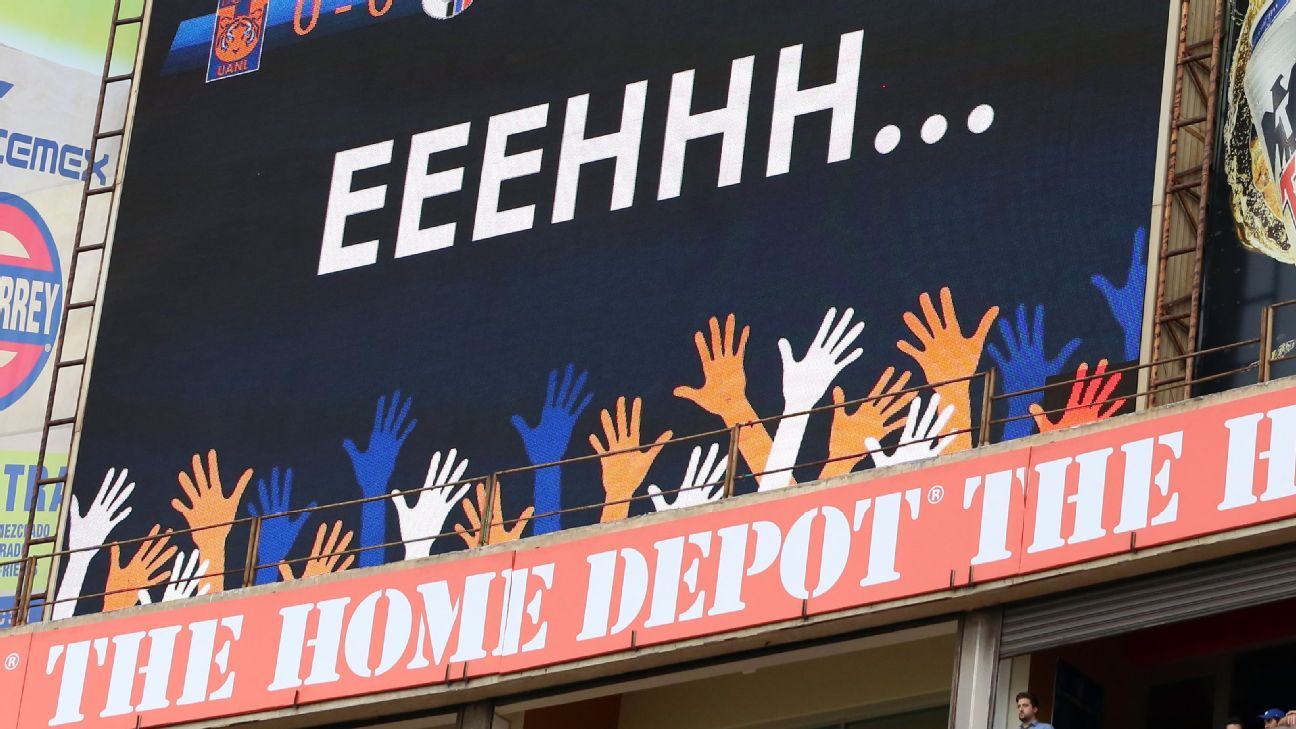 Only one game has been stopped for a repeat offense in the fan's cry so far in the 2021 Apertura
The Liga MX assured that the measures they have taken against the discriminatory cry that is experienced in the stands of the First Division stadiums have taken effect by having only seven cases throughout the Opening 2021.
In a press release, the League recalled that the only match of the semester that has been stopped by the actions of the fans was presented at Atlético de San Luis against Querétaro.
"The discriminatory cry has been presented in seven games, only in one of them (Atlético de San Luis vs. Querétaro) there was a repeat offense, which led to the suspension of two minutes of the game."
In the same vein, they pointed out that 15 fans have been taken out of the stadiums for making the shout.
"Local clubs and elements of Public Security, 15 people have been withdrawn from the stadiums by inciting the generalized shout. The LIGA BBVA MX and the Clubs reiterate their commitment to promoting inclusion on and off the pitch ".
In addition, they added that "the call to avoid from the stands of Mexico and the world any type of act that discriminates and disrespects any team or player will continue to be reinforced."
Regarding the opening of stadiums for this tournament, which has gradually improved with the Covid-19 pandemic semaphore, they mentioned that just over half a million people have attended the stands.
"The LIGA BBVA MX thanks the more than 594 thousand people who have gathered at the stadiums during the first eight dates of # GritaMéxicoA21, to support the different Clubs. At the moment, in 71 matches played in the tournament, 63 of them with the public ", the text says.
.