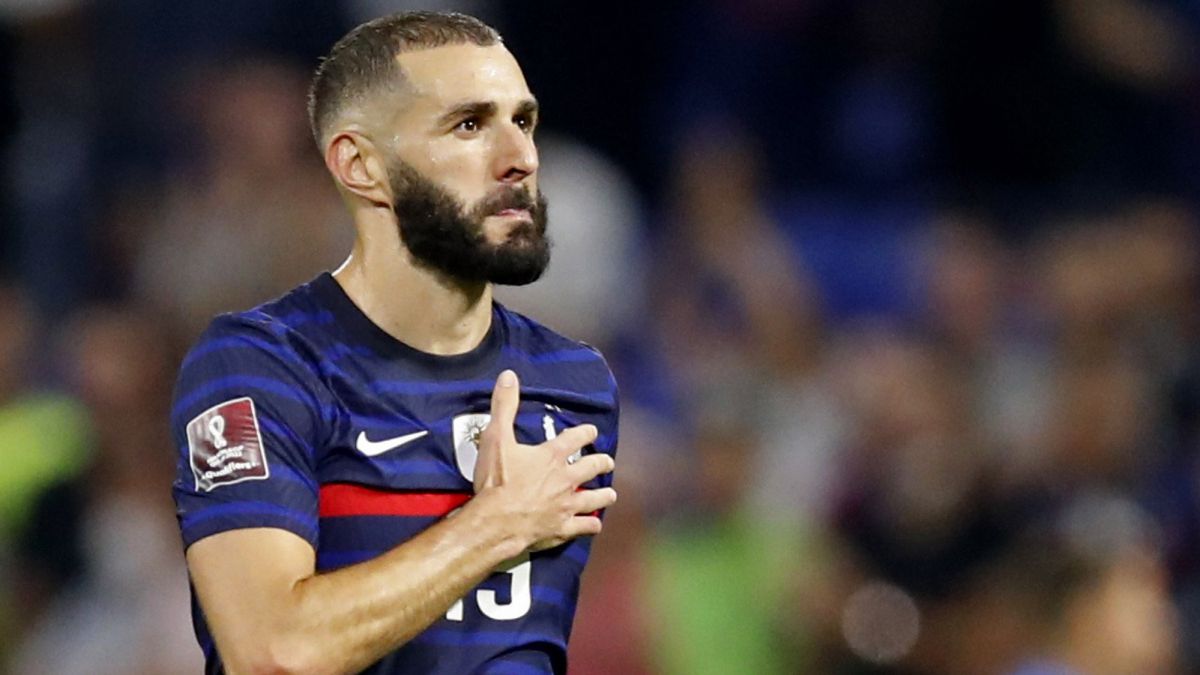 The return of Benzema with the French team It is a huge happiness for the player, who had been pursuing him for years, but a problem for Real Madrid. Since Cristiano left the Bernabéu in the summer of 2018, Karim has become the team's offensive reference. Now the scoring responsibility depends on him.
Without a reliable replacement in the position of 'nine' in recent seasons, Benzema has played almost everything since Cristiano left. In that regularity there was a secret: he used the team breaks to rest. Thus, in the 2018-19 academic year he exceeded 4,000 minutes (4,305 'in 53 games) and in the following two he touched them: 3,981 'in 48 games in 2019-20 and 3,884' in 46 games in 2020-21.
Before the European Championship, Deschamps relented and called up the madridista again. That was a great relief for the player, who did not want to retire without defending his country's shirt again, just now that he feels that he is in the best moment of his sports career. The last national team break was closed with an exhibition against Finland, but also with a match against Ukraine in which he was a substitute and only played 26 minutes due to muscle discomfort.
That muscle setback is a warning: Benzema needs rest. At 33 years old, he cannot continue touching 4,000 minutes per year at Madrid if we also have to add those he plays with France, because in his team he is indisputable and he will rarely have a break. Ancelotti is forced to rotate him, a concern that the white team had not counted on in recent seasons.
The problem is that his replacement, Jovic, is far from the level expected when Madrid spent 60 million euros two summers ago. In the break he started well with a goal in a friendly against Qatar, but then he was a substitute in the two official games. Recovering the best version of the Serbian is the only hope Ancelotti has to rotate Benzema. That or playing with a false striker (Rodrygo, Hazard, Bale …), because the coach has made it clear that he does not have Mariano.
The unknown about the plan Carletto It will begin to be resolved this Sunday against Celta, since Benzema arrives with loaded legs after three games with his team. With the Champions League just around the corner (Madrid play on Wednesday at San Siro against Inter), it would be a risk that Karim starts in both games …