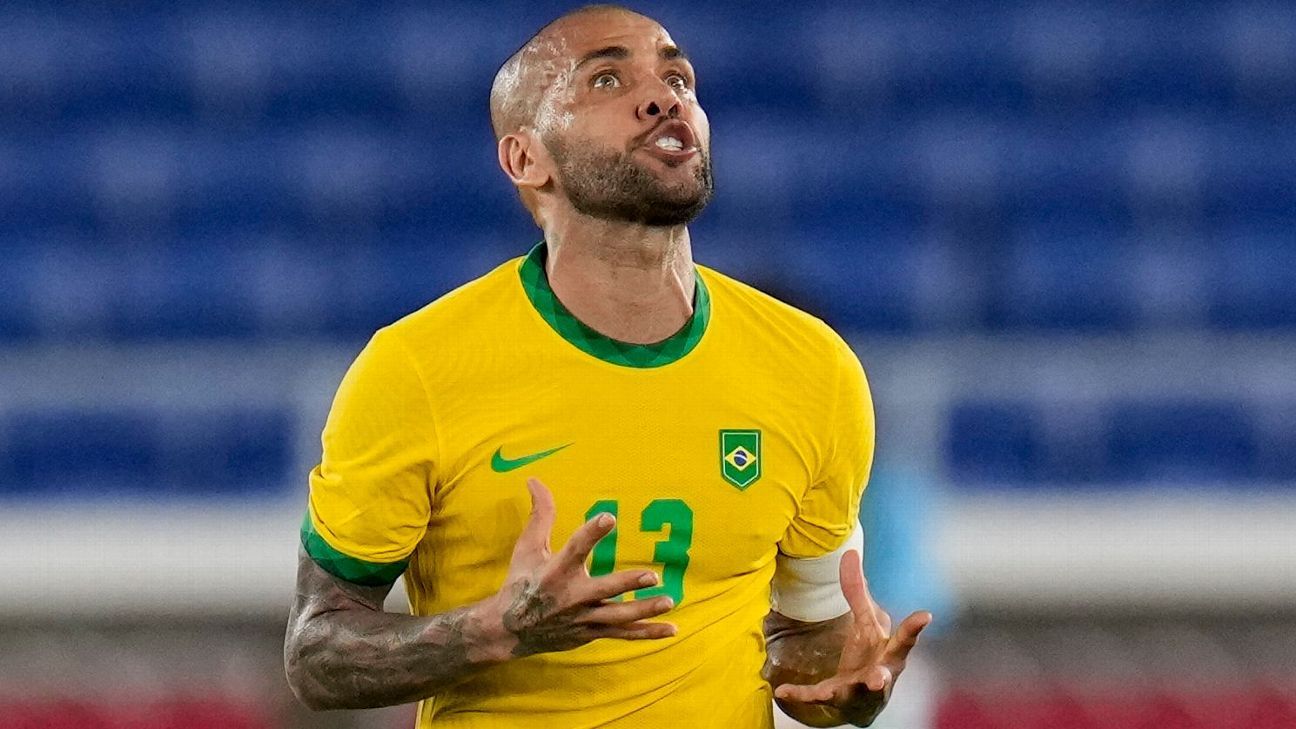 The 38-year-old winger wants to stay in his country and compete for a place in the 2022 World Cup in Qatar.
Free in the market since the contract with Sao Paulo ended, Dani alves is on the radar of some Brazilian teams. ESPN found that Coritiba, Athletico Paranaense and Fluminense They are the ones who made approximations, that is, contacts in fact showing the athlete the desire to have it.
At the age of 38, the right-back, Olympic champion in Tokyo, wants to stay in Brazil because he understands that therefore he has more opportunities to fulfill his dream of competing in the 2022 World Cup in Qatar.
Another team that watches the experienced player is Flamengo. However, the Rio de Janeiro club has not yet made direct contact like the previous three, it has only shown interest through a leader who speaks to the press, but can approach Daniel Alves at any time.
Rodolfo Landim, red-black president, praised the athlete a lot in an interview with Record. "I had the opportunity to meet him in 2019. He has a very nice professional profile. He is a winner," he said.
"No team in the world would stop being interested in an athlete like Daniel Alves," he added.
The registration deadline for the current Brazilian Championship ends on September 24 (next Friday), and since the defender did not make seven games in the competition with the São Paulo jersey (he made six), he can be hired and defend another team in Serie A.
It is worth remembering that Coritiba, one of those interested in Daniel Alves, descended in the Brazilian 2020 and leads Serie B 2021 with a solid campaign.
Behind the scenes, the athlete's representatives also try to come up with a solution as soon as possible so that the veteran can continue his career.
.