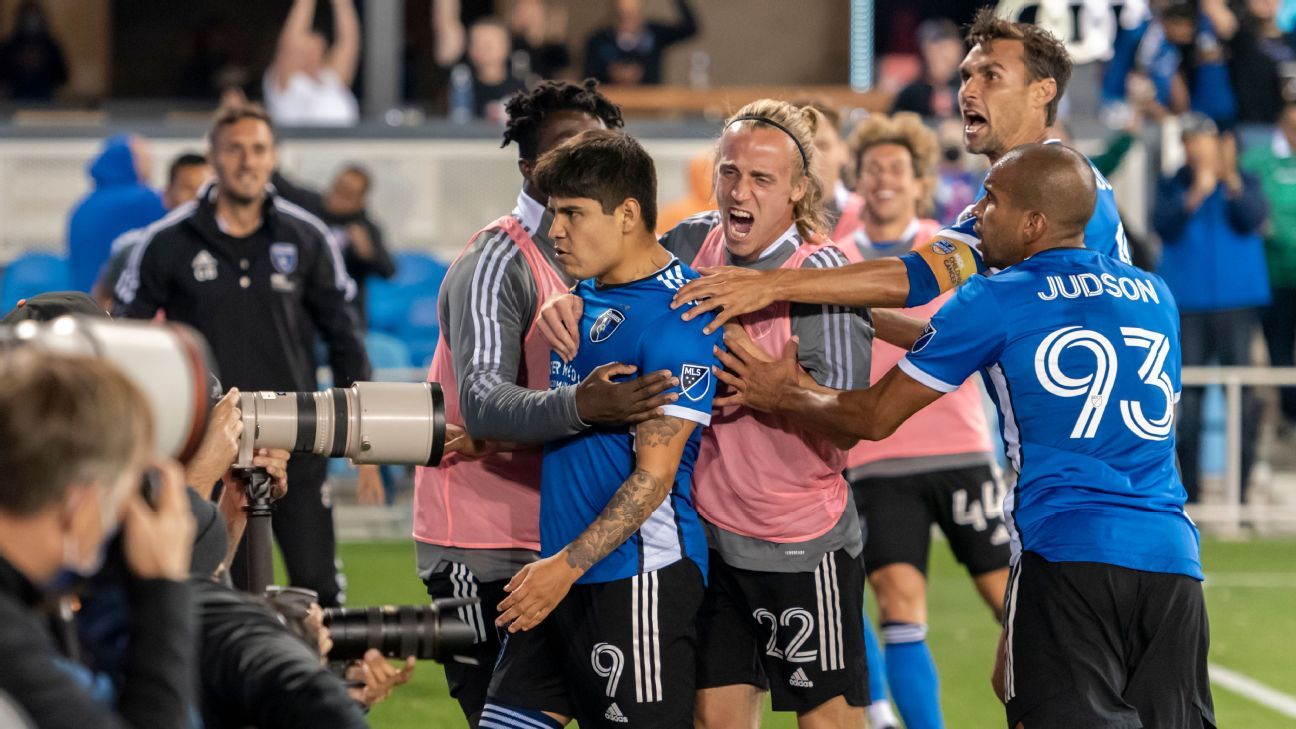 'Chofis' López was included in the MLS team of the week and does not close the doors to a return to Chivas, with whom he feels indebted
Javier Eduardo 'Chofis' López made his first hat-trick with the San Jose Earthquakes of the MLS; However, he has a short contract time in the United States, which would force him to return to Chivas, owner of his letter, wanting revenge, a situation he confessed at the press conference at the end of the game.
"After a short time I will know what will happen to my future and I think I would like to be here, but my letter belongs to Chivas and if I have to return I would be happy to return. I have another rematch over there. I know that there is little left and hopefully the best for me will happen and we just have to wait ", said the 'Chofis' at the end of the match.
"I have little loan time left. I would love if I wish I could stay here, they could buy me. I like the city, the team, how they have treated me and all I think is that I would like to stay here and stay with this team for a long time. I like how they have treated me and I appreciate that ", he added at a press conference.
'Chofis' López went to MLS on loan from Chivas for this 2021. It will be on December 31 of this year when López's participation with San Jose ends and he returns to Mexico to fulfill his contract if they do not buy it.
Meanwhile, due to the result of the match, the 'Chofis' said that their three goals were good although they could not get the result and that they still hope to reach the playoffs of the American tournament.
"Honestly, I am more sad than happy for the result. We would have liked to win and things would have been very different. I am sad because we did not win. I only think about the 10 games that remain. I really want to reach the playoffs," he said. .
"I have never had a game as good as today. That does not matter anymore. We will try to change things and focus on Saturday. I wish it was already Saturday. I want to play and get the three points we need, and that's where my thoughts are, "he said.
Finally, with his hat-trick, a first in his career, the Mexican earned his place in the MLS Team of the Week. "Chofis scored three spectacular goals on Wednesday against Real Salt Lake, including a contender for the MLS Goal of the Week and a rare Olympic goal," the club detailed in a statement.
.