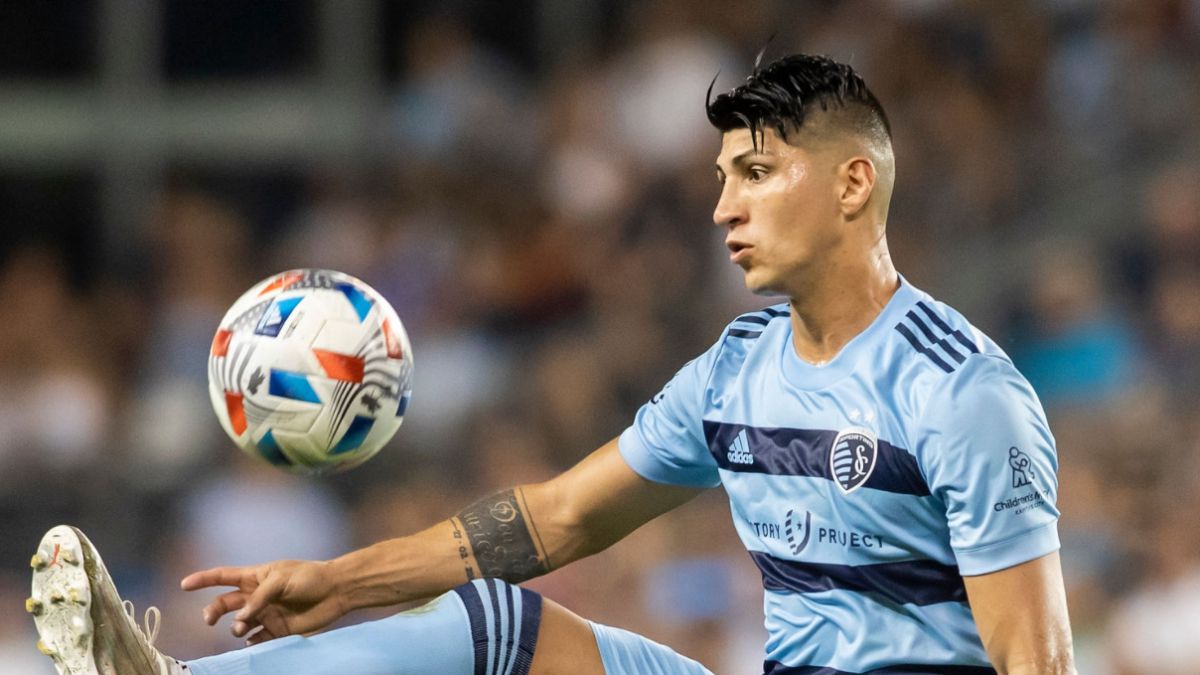 Sporting Kansas City received a heavy blow when at home they thrashed and eliminated Club León from the Leagues Cup. Despite the fact that after that match they took revenge against FC Dallas at home, the following matches were not the best with three consecutive draws and, finally, a painful win on the road in front of LAFC. Therefore, against the Chicago Fire they needed a victory, but not one that would jeopardize their attack.
After José Mauri and Johnny Russell put the visitor to sleep before he could even settle on the pitch, Alan Pulido he sought his goal at all times and was one of the great threats from the locals until at the end of the game the blood chilled everyone's body at Children's Mercy Park. Five minutes from complying with regulation time, the striker fell on the field and grabbed his left leg. Immediately, Peter Vermes replaced him with Cameron Duke and, before the rumors grew, he gave peace of mind.
"It was a hard blow more than anything, nothing greater. He's been running (against the Chicago Fire) a lot and he's put a lot of it in the last two games as well. I think it will be fine "commented the coach, who also said he was happy to finally give his people another victory. "We always want to win. There have been good games, but we have not been able to find the winning goal. Today was a good day as we took all three points. It's good to get them and more so now because of how the situation is on the table ".
Sporting Kansas City had not won a home game since June 26 when they beat Carlos Vela and Bob Bradley by a close 2-1 scoreline. Winning puts them with a dozen glories on the season and also close to the leading Seattle Sounders, just two points behind them. The only detail in this race is that Kansas has one game less, but they can rest easy because the postseason will be difficult for them to come out with a 14-point lead compared to eighth-place Vancouver Whitecaps.
What's next for Sporting Kansas City?
The next two days are key to the aspirations of Peter Vermes and his pupils in terms of being able to repeat the obtaining of the Supporter's Shield. Currently, New England Revolution is the leader of this race with 55 points, but six in a row for SKC could be wonderful and more if they manage to beat the Seattle Sounders to take the top of the West. The first test will be on Wednesday 15 against Minnesota United and until September 26 is that they will face Raúl Ruidíaz and company.