Published:
Aug 24, 2021 18:46 GMT

The 20,546 seats of the Auguste-Delaune stadium in the city of Reims will be occupied that night.
The possible debut of Lionel Messi this August 29 with the shirt of Paris Saint-Germain (PSG) has unleashed madness among the French fans. And it is that the meeting between the Parisian club and the Stade de Reims on the fourth date of Ligue 1 will have an unusual influx of public.
According to the sports newspaper L'Équipe, the 20,546 seats the Auguste-Delaune stadium in the city of Reims will be occupied that night. "The weekend before officialization of Lionel Messi [con el PSG]We sold as many tickets in four days as in three weeks, "said the stadium's box office manager, Alexandre Jeannin.
On August 15, the Auguste-Delaune stadium in the city of Reims reopened its doors to its fans after 302 days of restriction due to covid-19. Then, the locals received Montpellier under the gaze of 8,887 spectators; a capacity that It does not compare with which is expected this Sunday with the potential premiere of the Flea.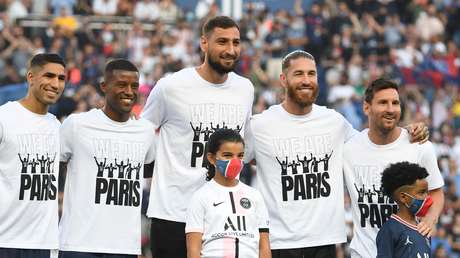 "The number of requests is exceptionalIt is difficult to quantify, "says Jeannin, detailing that there was a high and unusual sale of online box office from all over the world.
As if that were not enough, Alexandre Audabram, from the Union of Sports Journalists of France, points out that they have received 122 reporter requests, a record figure for a match at the Delaune. "We had never seen that (…) And there are two days left for the closing [de las solicitudes]", he asserted.
With the tickets completely sold out, their prices in the resale market have soared. If the costs per ticket for this event ranged between 35 and 100 euros (40 and 120 dollars), the general enthusiasm for attending the game has led some to pay between 400 and 1,000 euros (470 and 1,200 dollars) for each one.
The French press has reported that Messi will enter the squad against Reims, although will not be holder. The newspaper As points out that, judging by the behavior of PSG coach Mauricio Pochettino, the Argentine star would enter the field in the second half. Along with Rosarino, the Brazilian Neymar, his former teammate at FC Barcelona, ​​who has not played games this season, would return to the team.
If you liked it, share it with your friends!