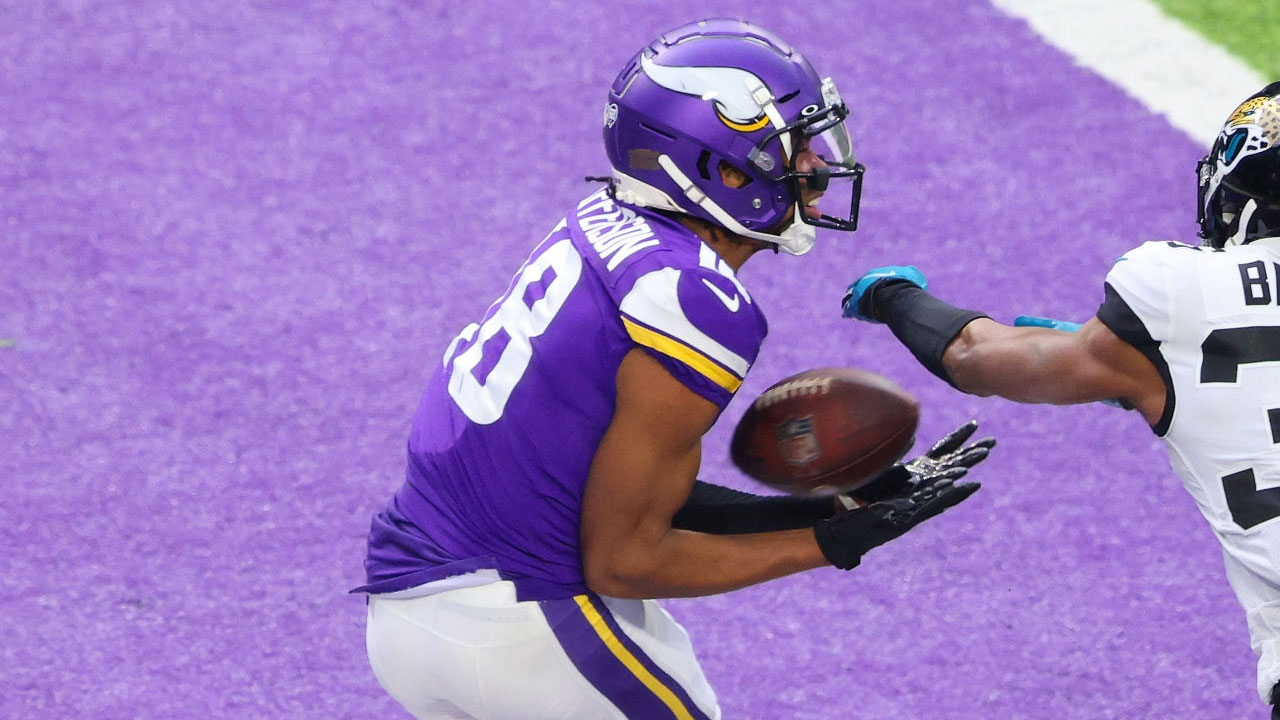 One of the traditions (curses) after playing the second week of the NFL Regular Season is one that reminds us of what percentage of teams that start the season 0-2 end up qualifying for the postseason. Since 1990, the first year in which the format of 12 classified teams was implemented, 30 teams that started 0-2 have achieved it, 12% of the total that started the season with that registration. The last to do so, both in 2018, were the Houston Texans, who started 0-3, and the Seattle Seahawks, who lost their first two games playing both as a visiting team.
In this year 2021 we already have seven teams with that 0-2 record: NY Jets, NY Giants, Indianapolis Colts, Jacksonville Jaguars, Atlanta Falcons, Minnesota Vikings and Detroit Lions. Several teams such as the Tennessee Titans, Baltimore Ravens, Dallas Cowboys or Washington Football Team dodged a bullet in the final seconds winning in extremis to avoid falling into that hole.
In any case, we must take this statistic with great caution, in addition to analyzing team by team. The 0-2 of the Minnesota Vikings is not the same as the case of the NY Jets or Jacksonville Jaguars. In the case of the Vikings, they have not played a single home game, one they lost in the OT to the Bengals and the other to the Cardinals after Greg Joseph failed an FG in the final seconds, they could perfectly be 2-0 or 1 -1. On the other hand, in the case of the Jets and Jaguars, their losses are unquestionable. Both franchises have in common a formula that is not exactly synonymous with success: a new head coach accompanied by a rookie QB.
2021: year of change in the NFL
This year there is a new factor that causes a 0-2 to lose part of its negative value in the NFL: this is not a season of 16 games, but of 17, which means that all teams have an extra bullet to rectify , and we will not have valid statistical data until the end of the campaign. To this factor, we must add that since 2020, 12 teams no longer qualify for the postseason, but 14, 43.75% compared to the previous 37.50%. Therefore, we enter a totally unknown territory due to lack of data.
In the end, this is like comparing pears to apples, but going back to the NFL arena, it's like comparing records for the same category in different eras. And we are not talking about the usual changes in the regulations that favor the passing game to the detriment of the running game and that have triggered the statistics of the QBs, but about comparing when 14 games were played to when 16 were played, a change that took place in the 1978 season following the expansion of the NFL from 26 to 28 franchises in 1976.
Here are a couple of examples:
Yards on the ground:
In 1973 OJ Simpson rushed for 2,003 yards in 14 games. If we carry those records over to a 16-game season and apply the average per game, he would have 2,289 yards, a figure that would clearly surpass the current record of 2,105 yards set by Eric Dickerson in 1984.
Yards by air:
The 4,000 passing yards is, today, a record available to almost any QB, 12 achieved it in 2020. More quarterbacks would have achieved it if they played 16 games and not 15, cases of Jared Goff, Ben Roethlisberger or Teddy Bridgewater. In 1961, Joe Namath was the first quarterback to break that record in a 14-game regular season, with 4,007 yards. If we move those records to a 16-game season, we would speak of 4,579 yards, which in 2020 would have made him the fifth quarterback only behind Deshaun Watson, Patrick Mahomes, Tom Brady and Matt Ryan.
The record for passing yards is currently 5,477 and has been held by Peyton Manning since 2013. This year we will have the first season of 17 games, so it is very easy to anticipate that there will be many more than 12 QBs that exceed the 4,000 yards. Likewise, it is possible that a passer can approach 6,000 yards; Derek Carr is on his way to 7,000 for now.
Statistics in 2021
If from now on we can anticipate that the passing statistics are going to skyrocket, and it will be impossible to compare seasons of 17 games with seasons of 16 games, we must also discard a statistical data that tells us that 88% of the teams that start 0-2 in a 16-game regular season are going to miss out on the postseason.
It is true that, of the seven teams that already have that record, we can rule out several in the postseason because they are a true image of the bad guys that they are, but in other cases I would not dare to say the same. I also dare to say that there are teams that go with a 2-0 record that seem the same or more misleading to me.
We will have to find a new "damn record" in the NFL that fits these times as it used to be 0-2. Maybe we should wait to see what the statistic says about 0-3. September has been a month of survival for a long time, and anything that is finishing 1-3 seems even acceptable to me as long as there are no alarming signs that nothing is working in the team involved.
In that case, 0-2 is just the least of all your problems, and it won't matter if it's in 2021, 1990, or 2031.
Do you think the 0-2 has lost its place among the great "curses" of the NFL? We read in the comments under this article and on our social networks.