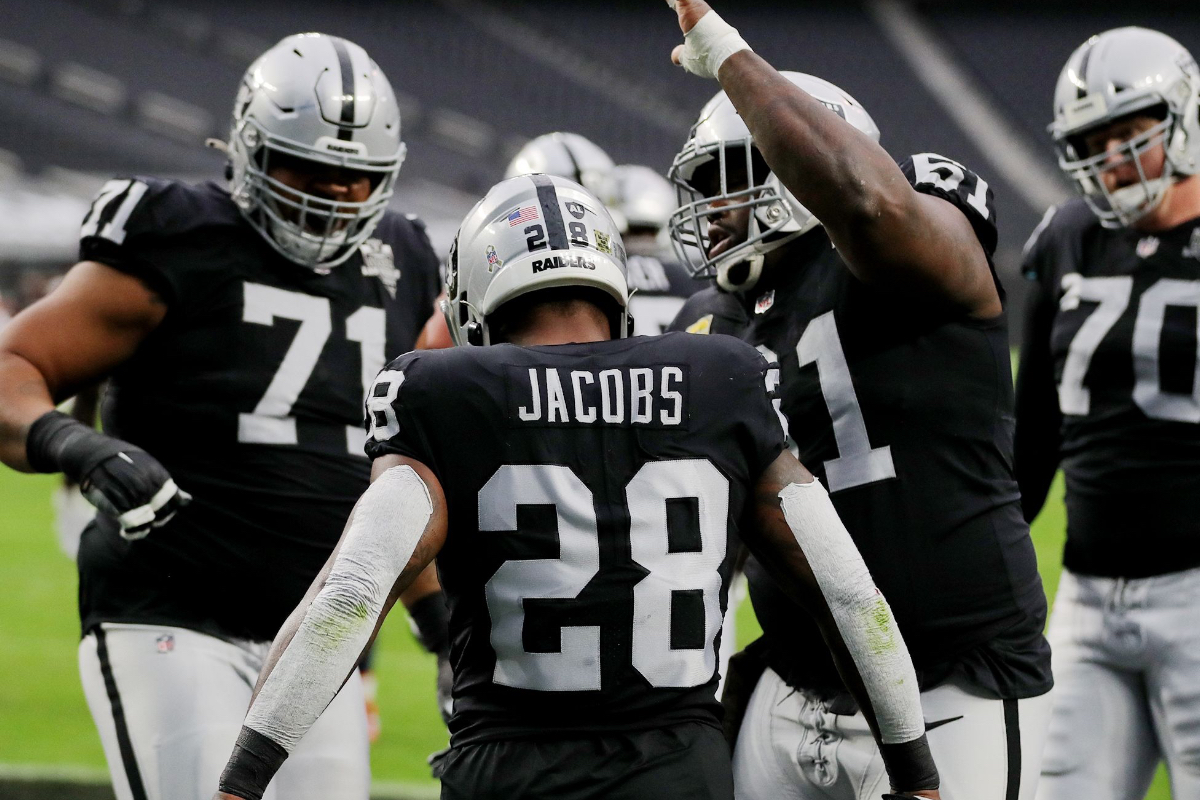 In the NFL news this Tuesday: Tyrod Taylor, out for up to 4 weeks; Kenny Golladay yelled at Jason Garrett; Derek Carr, Josh Jacbos, "very questionable" for Week 3, and more. Don't miss the NFL news.
Tyrod Taylor, Nico Collins, out for up to 4 weeks
Heading into the regular season, the Texans were seen as one of the worst teams in the NFL. However, although in the first two weeks they proved otherwise, now they may fulfill that role due to two brutal casualties: that of QB Tyrod Taylor and that of WR Nico Collins.
Houston HC David Culley noted early Monday that Taylor was assessed as day to day due to a hamstring injury, however John McClain of the Houston Chronicle, later reported that Taylor could miss up to four weeks as a result of the injury. This period makes him a perfect candidate to be placed on the Injured Reserve, and if the period is fulfilled, he would be available again until Week 7, when the Texans visit the Cardinals.
Also, with Taylor's prolonged absence, and because Culley noted that the team does not plan to activate Deshaun Watson this week, we will most likely see third-round rookie QB Davis Mills being the starter against Carolina next Thursday. at night. While QB Jeff Driskel, who is currently on the practice squad, is likely to be activated to serve as Mills' backup.
For its part, the body of receivers also suffered a drop. Nico Collins will miss three to four weeks due to a shoulder injury, reported Adam Schefter of ESPN. Collins, also a third-round rookie, started Sunday against the Browns and grabbed 32 yards on the Texans' first offensive play, but was injured on the second and never returned to the game. Will Houston be able to keep up even with the absences of Taylor and Collins?
Report: Tyrod Taylor could miss four weeks with hamstring injury. https://t.co/jAFjKKTZ41

– ProFootballTalk (@ProFootballTalk) September 20, 2021
Kenny Golladay did not yell at Daniel Jones, but at Jason Garrett
Last Thursday, during Thursday Night Football between the Giants and Washington, WR Kenny Golladay was caught on camera for shouting angrily at QB Daniel Jones, or so it was believed. This Monday, via Zack Rosenblatt from NJ.com, Golladay noted that the victim of his screams was not Jones, but offensive coordinator Jason Garrett.
"It was pretty much just me talking to JG (Jason Garrett) a little bit," said Golladay. "It was more like, 'I want to do everything I can.' Not so much a 'give me the ball more'. I've never really done anything like this, but I'm passionate about being a competitor. I love doing whatever I can to help the team. I let the emotions take over me. I mean, that was literally just during the game. He and I talked after the game and it was literally nothing. "
However, even if Golladay comments that "it was nothing," of course it means something. Yelling at your offensive coordinator is a clear synonym for helplessness that comes from only having seven total receptions so far this season. Of course, Golladay has failed to become the WR that New York hoped for when they signed him during the offseason.
So you can basically conclude that instead of the Giants having a problem between Golladay and Jones, who makes the plays, they have a problem with Garrett, who creates and orders them. Will this mishap have long-term repercussions?
Bad news: Kenny Golladay was screaming at offensive coordinator Jason Garrett.https://t.co/YIdOtdBHJW
– ProFootballTalk (@ProFootballTalk) September 20, 2021
Ifeatu Melifonwu, out multiple weeks
Last night the Lions couldn't beat the Packers and officially started the season 0-2. However, that is not the worst part. Detroit's defense suffered a severe blow early in the third quarter with the injury of CB Ifeatu Melifonwu, who, after failing to stop a 50-yard reception from WR Davante Adams, fell to the field of play at the end of the play. Melifonwu was listed as questionable to return with a thigh injury, however he never returned to the match, and HC Dan Campbell's words are not very promising:
"Yeah, it's bad," Campbell said, via Kyle Meinke of MLive.com. "Looks like he'll be out for a while." The above sounds like Melifonwu, the team's third-round rookie, will be out for several weeks, and if confirmed it would be a brutal blow to the secondary of some Lions that last week were left without CB Jeff Okudah for the rest of the year due to to a ruptured Achilles tendon.
The outlook for Detroit, therefore, is not very promising. Next Sunday in a Week 3 duel they will face the Ravens, and with two of their cornerbacks out, QB Lamar Jackson can probably have a much-needed aerial feast.
Ifeatu Melifonwu's thigh injury "a bad one" for Lions. https://t.co/qAgRfOr4dl

– ProFootballTalk (@ProFootballTalk) September 21, 2021
49ers train new RBs after injury-ridden Sunday
After a 2020 where the 49ers could not stay healthy, this start to the season has not let them breathe either. Last week it was confirmed that the team lost to RB Raheem Mostert for the remainder of 2021. In addition, HC Kyle Shanahan, yesterday pointed out that the running attack will suffer from more limitations: Elijah Mitchell is evaluated day by day for a shoulder injury and Trey Sermon is on concussion protocol.
Because of the above, San Francisco is looking for some potential additions to add depth to the roster. According to multiple reports, this Monday, the team trained with Duke Johnson, Lamar Miller and TJ Yeldon.
Johnson was cut from the Jaguars practice team last week, Miller was cut by Washington in August, and the last time Yeldon was with an NFL team was with the Bills last season. However, even if the three are far from the level they once showed within the league, their experience would be more than welcome for the 49ers in these times where their backfield is more affected than ever. Who should they sign?
JaMycal Hasty out a while, 49ers working out running backs after injury-filled Sunday. https://t.co/AaYphpn73o

– ProFootballTalk (@ProFootballTalk) September 20, 2021
Derek Carr, Josh Jacobs, "very questionable" for Week 3
In more NFL news, the Raiders have surprised locals and strangers with an excellent start this 2021 NFL Season. However, heading into next Sunday's game against the Dolphins, they are not sure if they will have their starting quarterback and running back. : Derek Carr and Josh Jacobs.
The team's HC, Jon Gruden, said Monday that Carr had an MRI on his ankle and is "questionable" for Week 3. For his part, Gruden described Jacobs' condition as "very questionable" due to injuries. suffered to the ankle and toe in Week 1 against the Ravens. Jacobs did not play the Steelers last Sunday, and his involvement with Miami seems to be hanging by a thread.
If confirmed during the week, both losses would be tremendous for some Raiders who started the year with two wins in a row, being, along with the Broncos, the only ones to achieve it within the AFC. For their part, next Sunday's rival, the Dolphins, grapple with their own problems as their starting QB, Tua Tagovailoa, injured his ribs in Week 2. Could the Raiders remain undefeated even with two of their key players? out of?
Jon Gruden calls Derek Carr questionable, Josh Jacobs "very questionable" vs. Dolphins. https://t.co/jvbTkEwPly

– ProFootballTalk (@ProFootballTalk) September 20, 2021
This is today's NFL news.
Want to hear more news from the NFL? Do not miss Under Review, the official news program of Primero y Diez where we review the best of the day, from Monday to Friday at 3:00 p.m. from Central Mexico, along with Jorge Tinajero, Luis Obregón and more.
You can watch the episode of Monday, September 20 through the Primero y Diez official channel on YouTube or direct from here:
In case you missed it: