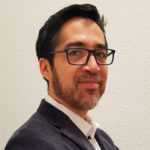 There were 64 regular season games, with a very favorable balance in the 2021 NFL predictions for Ulises Harada, not so for Jorge Tinajero. We already have more information on the teams who at this point have already played as locals and as visitors against rivals of different levels. In fact, we only have a totally unexpected undefeated before the start of the season.
This week 5 is special for many reasons. One is that it begins with a very attractive duel between the Rams and Seahawks, both teams met last season three times, the last of which was Los Angeles knocking Seattle out of the playoffs. So in this Thursday night game anything can happen.
On Sunday we will have the first of two games this season that will take place in London when the Jets and Falcons play very early for those of us who live in the Americas. Those from the Big Apple are coming off their first victory and will seek to continue on this path against a team that is completely unknown.
Speaking of games that are difficult to predict, we have the Broncos' duel in Pittsburgh where both offenses could suffer to move the ball and generate points; Titans in Jacksonville is complex to analyze because the visitors tend to suffer against rookie QBs like last week and a year ago against Joe Burrow's Bengals, but the Jaguars have internal problems that are a distraction; the game between the Browns and Chargers is attractive but of reserved prognosis; and it could be the victory for anyone the duel between the Saints and Washington.
On Sunday night, the Bills' visit to Kansas City draws a lot of attention, a duel that could be of many points (or not). Now is the time to deliver a coup of authority for Sean McDermott's team. And Monday closes the activity with the Colts' visit to the city that saw them leave, well, they actually fled so no one would see them. It will be interesting to see how Baltimore fans hold on to the grudge against this franchise that the city rejected.
Among the most prominent NFL 2021 predictions of this week 5 from the staff are:
Only Jorge Tinajero goes with the Seahawks for TNF
Pamela and Luis I. go with the Falcons in London
That? Miguel doesn't believe in Washington and Jorge less in the Broncos this week
Luis I. goes with the Dolphins over Tom Brady and the Bucs
Carlos says the Eagles beat the Panthers
Diego believes the Bengals beat the Packers and 49ers in Arizona
Pamela and Diego see the Browns winning in Los Angeles
Three staff members are confident of the Chiefs' victory