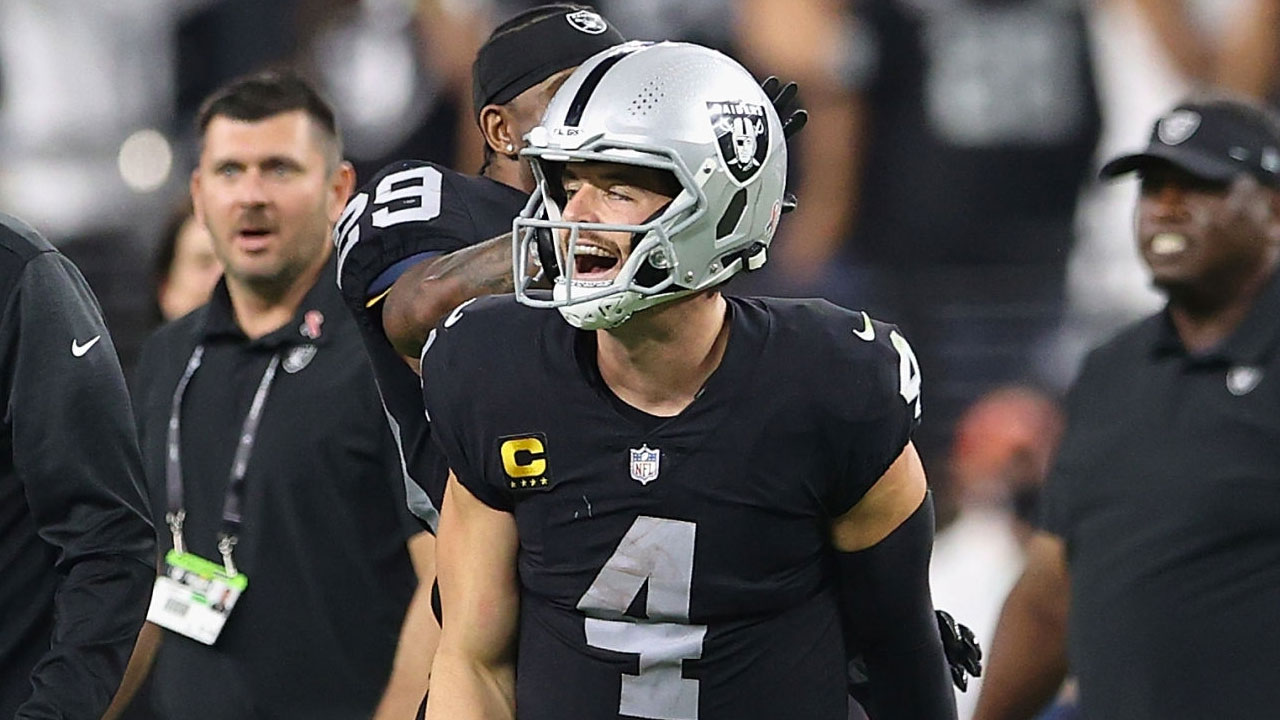 Rookie QBs are struggling, Taylor Heinicke is seen as the option in Washington, the Raiders are still winning and a lot happened this weekend. We talked about everything from the Shotgun Formation.
Quick impressions from Week 2
The second day of the 2021 NFL Season had many extremely interesting games, starting with Thursday's game between the Giants and Washington and going through everything we saw on Sunday. Among all the things that happened, these are some that most caught my attention.
1. It looks like one. Washington has had a lot of trouble with the QBs in recent years, using ten starters since 2018. The position in charge this Thursday was Taylor Heinicke, the one who rose to fame for his good game against the Buccaneers the previous postseason. This week he was far from perfect, but he saw himself as Washington's starting QB, being an accomplished element and managing to carry several scoring series at the end of the game. In a franchise that doesn't have much luck with quarterbacks, Taylor Heinicke looks like the closest thing to a starting QB.
2. Adult life is different. When you are in school, teachers tell you that adult life will be much more complicated than what you live in those moments. Well, Trevor Lawrence and Zach Wilson could confirm that notion with what happened this week. Lawrence, who was 69-0 in the regular season between high school and college, already has two losses in two games with the Jaguars, while Wilson had four interceptions that allowed the game against New England to slip away. It will be a year of great learning for these two QBs, especially since they must understand that the NFL is not at all like the NCAA.
3. No differences, for the moment. Although Bears fans want to see Justin Fields, let's be honest: There wouldn't be much of a difference in this team's brand if Fields had been the starter in both games. What's more, neither would there be if Dalton hadn't been injured today. In both games the deciding factor has been defense, which looked very bad against the Rams and improved considerably against the Bengals. Today things went well because they had a way to support Fields, but if the defense doesn't offer that, then it will be much more difficult for things to work out with the rookie on the field.
The things that I think I know
After what happened in the second week of the 2021 NFL Season, here are some things I think I know:
1. Better than expected. It looks like the Raiders will be a much more competitive team than expected, and that's great news. In fact, AFC West looks like a very interesting division with Chiefs, Chargers, Broncos and Raiders all in good shape.
2. The new nemesis. After many years of dealing with the Patriots, the Dolphins seem headed for the same fate, only now against the Bills. Miami's last win over Buffalo came in December 2018, and they have since lost six games to their divisional rivals. And the last two games (the one at the close of the 2020 season where they lost 56-26 and 35-0 this week) speak of a huge difference between the two teams.
3. Something I think I know about the MNF. Despite all the talk about Aaron Rodgers and the Packers' terrible loss to the Saints, I think things will get back on track tonight against the Lions. And some will probably start saying "RELAX!", Even for a week.
the song of the week
Derrick Henry had 182 rushing yards this week and the Titans confirmed that the running game is an essential part of their DNA. We can say, then, that they were born to run:
Besides being an excellent pretext to put on a Bruce Springsteen song,
Talking about college football
There was a lot going on in NCAA college football this week, so let's take a look at some flashy themes from this week.
1. Simply spectacular. The high school game between Bishop Gorman (from Nevada) and Hamilton (from Arizona) was 24-10 in Bishop Gorman's favor with just over a minute to play. From that moment everything started to go crazy:
This is the wildest finish to a football game. Ever?pic.twitter.com/wKdEAIBblt

– Danny Kanell (@dannykanell) September 18, 2021
2. 13 years of domain. Florida's most recent win over Alabama came 13 years ago, and Tim Tebow was the Gators' QB in that game. This Saturday things got very tight, as Crimson Tide took the victory by a score of 31-29. Bryce Young threw for 233 yards and 3 TDs, Brian Robinson Jr. produced 75 yards and a rushing touchdown, bringing Alabama to 3-0. Of course, it was not easy.
3. The Kinnick Wave is back. One of the best collegiate traditions is that of the University of Iowa, whose stadium is next to the university's pediatric hospital. At the end of the first quarter all the people in the stadium, including the players, turn to greet the children who are watching from the windows. It is a very beautiful moment that had been lost due to the pandemic, so it is nice to see it again (although the absence of masks in the stadium is, at least, worrying):
Kinnick wave time in Iowa 👋❤️

DC: @HawkeyeFootball pic.twitter.com/kVRcP925k7

– FOX College Football (@CFBONFOX) September 18, 2021
The data of the week
While the Buccaneers offense is good, I think we haven't given it its place on a historical level. This statistic proves it:
The @Buccaneers have now won 9 consecutive games while scoring 30+ points in each game (including playoffs)

They are the first team in NFL history to accomplish that feat, breaking a tie with Tom Brady's 2007 Patriots and 2011 Patriots (8 games each)

– NFL Research (@NFLResearch) September 19, 2021
The intercept of the week (or year)
When it comes to making spectacular plays, the NCAA has many examples. But few are on a par with what DJ Graham II did in this interception.
DJ GRAHAM II WITH THE DIRTY INT FOR OKLAHOMA 😱❌ pic.twitter.com/goN3fWeOtg

– PFF College (@PFF_College) September 18, 2021
It is wonderful wherever you want to see it.
The video that makes you say "dude" of the week
There is always talk of how college football is essential for players to learn the fundamentals of the sport. What's more, the experience of playing in the NCAA is supposed to help kids get ready to go to the NFL with everything they need to know to perform at a professional level. All of that is called into question by seeing this:
I couldn't help but remember @f_shotgun and say … Wey …#NCAA #NCAAFpic.twitter.com/N1vahaQ5SS

– Andrés Gutiérrez 😷 🇨🇱 (@FhagcTron) September 19, 2021
And no, I'm not just talking about the players. The officials also did a terrible job on that play because the ball had to have been declared "dead." The SEC issued a statement recognizing it, but since the TD was already marked, so everything remains in a "you excuse me."
Here we end this installment of this column. You already know that you can leave me here below this article in the comments or on my Twitter account your suggestions for topics to be covered From the Shotgun Formation. You can also share videos that you think should appear in one of the weekly sections.