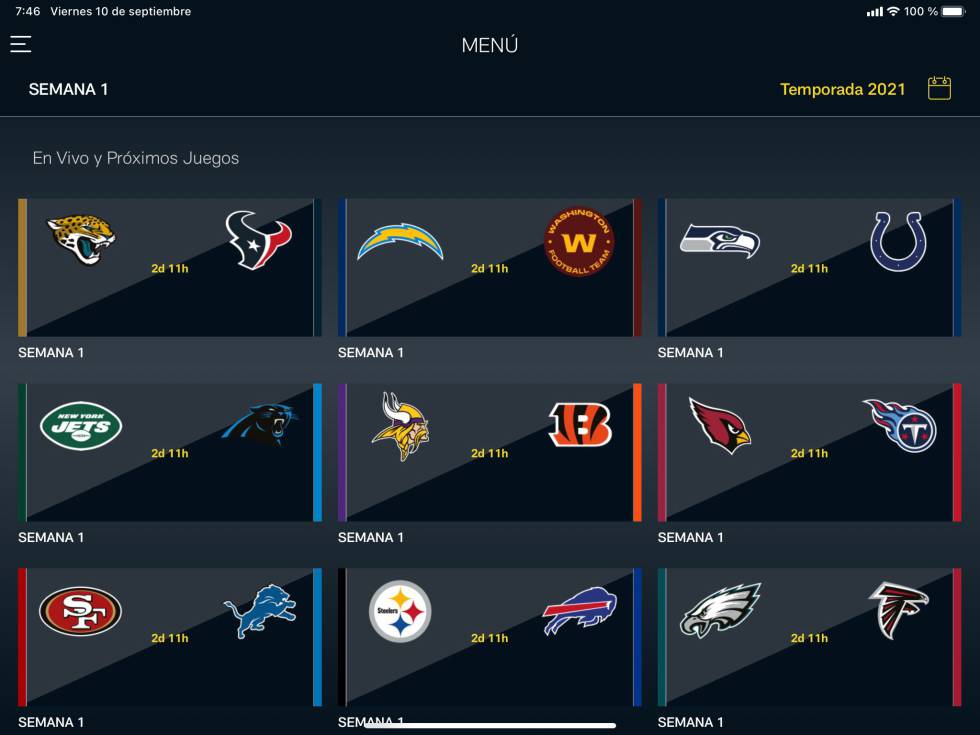 Last NFL season, 2020, ended with a final that makes history. A Tampa Bay against Arkansas that faced the two quarterbacks bigger of the current NFL. On the one hand the legendary Tom Brady and, on the other, the aspiring myth that is Patrick Mahomes. Luckily for fans of the football league, this weekend begins the bulk of the competition with the first week.
The NFL is not only known in the US There are practically fans all over the world who seek to follow every game that is played every week. In Spain we are not an exception and proof of this is that we have one of the most loyal and active communities of followers, who are lucky enough to have alternatives both through television, as well as through platforms in stream.
Where to watch the NFL?
As we say, in Spain we have two options to follow what happens in the American football league and the first of them is that of Movistar +, which has renewed one more year the NFL broadcasting rights, which will broadcast through its main sports channels. On the one hand, Movistar Deportes (dial 53) and all its windows (Movistar + Deportes 1, 2, 3, etc.), and this season also from #Vamos (dial 8 and 45). There only We will be able to see the most outstanding matches in full, so some of them will not be possible to follow them live.
Even so, within the programming we will have documentaries and summaries of each day, Monday Nights live as well as the Thursday morning games, all commented on by the cast of journalists who have been narrating the NFL in Spain for many years: Moisés Molina, Miguel Ángel Calleja (MAC), Andrea Zanoni and Rubén Ibeas. Now, if you want even more and have access to all the games, then you need to use the app NFL official.
For a few years, NFL Game Pass is available in our country, through a subscription model that allows us to see all the complete games live, or delayed, or summaries of 40 minutes as well as access to all the history of the last decades (games, Super Bowls, reports, specials, informative programs and the extraordinary films of the NFL Films ). It has a price annual € 167.99 (or € 49.99 in its shortened version) and facilitates access to the platform until July 31, 2022. Without a doubt, if you are a fan of the American professional league, it is the best option although you should know that all broadcasts are made in English (NFL in Spanish is not yet incorporated ).
.