The arrival of Kylian Mbappé to Real Madrid is considered a priority by the president of the white club, Florentino Pérez. And it will be consumed late (next season would come free) or early (between now and August 31, closing of the transfer market). The white club plays several cards in this last scenario and prepares a final offensive that will intensify on August 30, two days after the market closes. and when PSG has played their last Ligue 1 match before the first national team break of the season. Arrived on that day 30, Madrid is willing to present a great economic offer given that its good financial policy has achieved that there is money in the box. But PSG must agree to negotiate. That is the first key …
1.- Negotiation
The good personal relationships they maintain Al-Khelaïfi and Florentine they allow an open trading line to be maintained until the last market day (August 31).
2.- Ligue 1
The PSG played last Friday in Brest and next Sunday, the 29th, he will do it in Reims. The Madrid will not interfere until then so as not to harm the sporting interests of the Parisian club or the player himself.
3.- Prudence
The white club advised Mbappe and his family to have a low profile in their public statements. Any angry response can be taken in Qatar as an affront. Let's not forget that PSG is a club-state.
4.- Final offensive
If before Al-Khelaïfi has not accepted to sit down to negotiate, Madrid's great offensive would be on Monday 30th. The offer would be serious and worked, with a fork that will go between 130 and 170 million euros. The club's healthy treasury would allow it to fully meet this expense.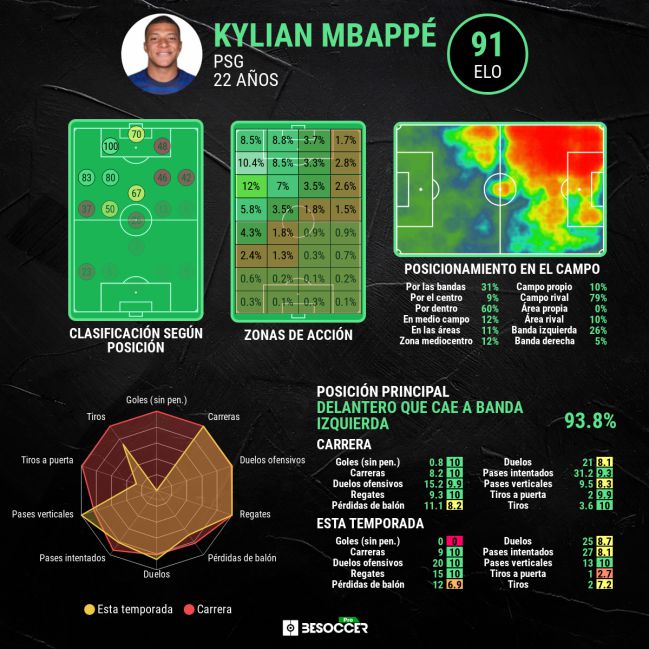 5.- The player
Kylian has a very well furnished head and is not a kid to be easily pressured or swayed. Madrid is admired for their ability to resist in not renewing their contract despite the pressure they are receiving in Paris. Madridismo awaits you.