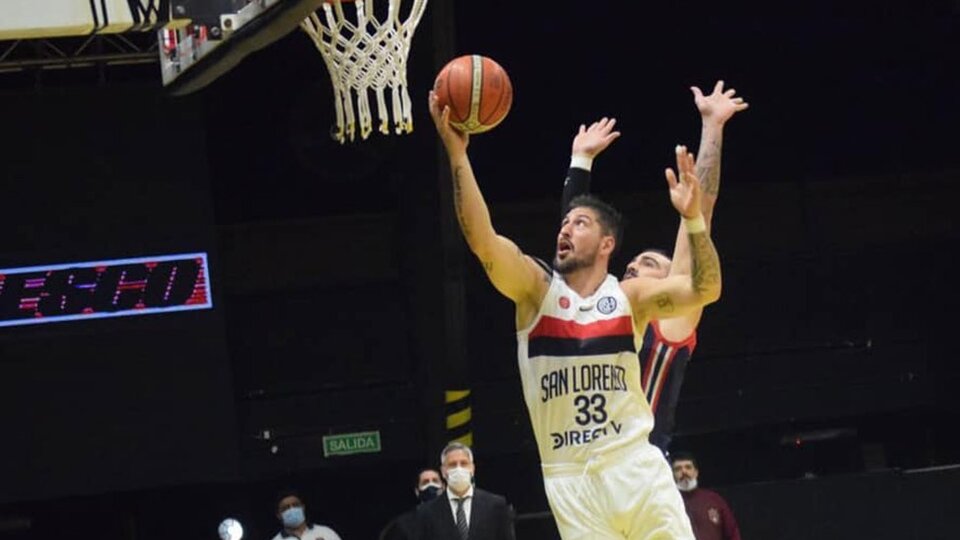 With the match that San Lorenzo, current Argentine five-time champion, will star this Thursday against Boca Juniors, one of the candidates this season, the Super 20, the contest that precedes the regular phase of the National Basketball League, will officially begin. The game will start at 9 p.m., with a transmission from TyC Sports, at the Roberto Pando de Boedo stadium, and will have as a great novelty a capacity of 70 percent of the field, after almost 18 months without an audience due to the coronavirus pandemic.
For this edition, the teams will once again be divided into North and South Conference, which in turn will be divided into two groups (North 1 and North 2; South 1 and South 2). The teams from the North Conference will play at the Instituto stadium as the sole venue and with 33 percent of the capacity, while those from the South will do so on the four fields of CABA (San Lorenzo, Boca, Ferro and Obras) with a 70 percent of the capacity. The top four from each Conference will enter the Final Four for the title.
San Lorenzo suffered the losses of its entire squad due to financial problems and will no longer be one of the candidates to give the Olympic return as it happened in past seasons. Now their names are more humble, with recent past in the ascent and in less pretentious teams of the LNB. The experience will be given by the base Lucas Pérez and the intern Matías Sandes, champion four tournaments with the 'azulgrana'. In addition, the now Álvaro Castiñera team hired José Deffelippo, Facundo Rutemberg and Leandro Cerminatto to reinforce the perimeter and Agustín Pérez Tapia, with a good job in Argentino de Junín in 2020-21.
Quite the opposite happened in Boca, which comes from a good performance with Gonzalo García at the helm and aims high with the arrivals of Leandro Vildoza, Kevin Hernández, David Nesbit and Eloy Vargas, who joined the base of Manuel Buendía, Leonel Schattmann, Adrián Boccia and Federico Aguerre.
Beyond the opening day, the South Conference will continue on Friday with the games Platense – Obras in San Lorenzo, Peñarol – Unión and Ferro – Argentino in Ferro and Gimnasia de Comodoro– Hispano in Boca, while for the North in Instituto Riachuelo will play –Oberá, Olímpico – San Martín, Quimsa – Regatas, Atenas – La Unión and Instituto-Comunicaciones.
Northern Conference
Zone 1: Riachuelo (La Rioja), Atenas, Instituto, Quimsa and Olímpico.
Zone 2: Oberá, Communications, La Unión, San Martín and Regatas
Southern Conference
Zone 1: San Lorenzo, Ferro, Platense, Peñarol and Gimnasia (Cómodoro)
Zone 2: Hispanic American, Union, Boca, Obras and Argentino.
.