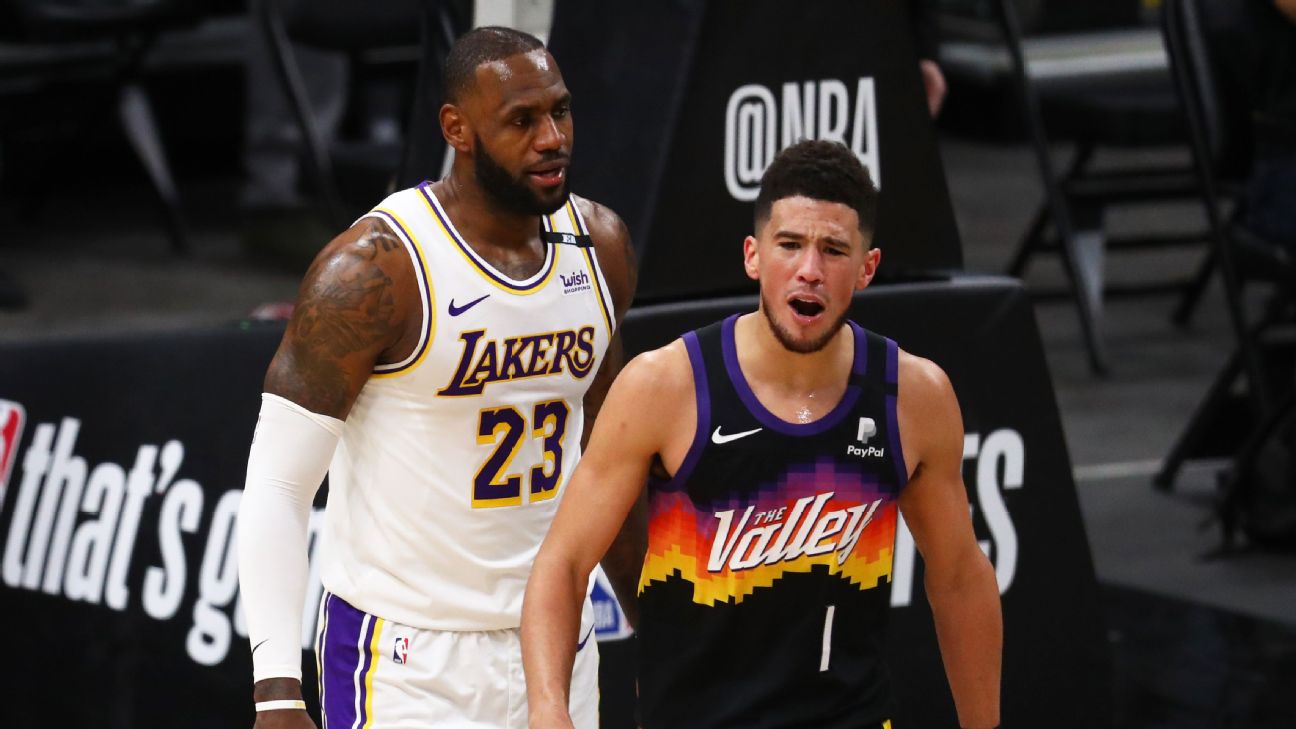 Philadelphia 76ers coach Doc Rivers wants to change the mindset of Ben simmons.
According to ESPN's Adrian Wojnarowski, the star point guard has told the team that he will not report to training camp next week and that he does not plan to play for the franchise again.
"Well, I hope we can change that mindset," Rivers said on ESPN's "Keyshawn, JWill and Max" Wednesday morning. "That is part of our job."
The disconnect between the Sixers and Simmons appears to have its beginning in the loss in Game 7 of the Eastern Conference semifinals last season against the Atlanta Hawks. In that game, Simmons missed an open dunk for a pass, capping a puzzling lack of shooting in the latter part of the series.
"The best thing about sports is you know it's fair, you fail sometimes and then you get back on the horse and try again," Rivers said. "You'd be surprised if I told you how many times during a summer that you don't win, for 29 teams, how often do you have to go through something similar to this. Because losing is hard. People internalize it, and you have to deal with it. So let's deal with this. "
After the series, Rivers was credited with saying he wasn't sure if the Sixers could win a title with Simmons at point guard.
"That's not what I said, actually," Rivers chimed in Wednesday when asked about the comment. "This is what makes our job more difficult. In fact, I said when the reporter asked, I'm not going to answer those things right now. I don't even know how to answer that. So, I was talking about not answering the question. I didn't have nothing to do with Ben. "
Rivers said he called an impromptu press conference the next day to say he wasn't saying Simmons couldn't lead a championship team, and that Simmons knew what he was talking about.
"But it's amazing how it starts and how it takes on a life of its own," Rivers said Wednesday.
Rivers was then asked if Simmons can play for him and win a championship.
"Yeah, all day. All day. He just does so many things," Rivers said, and went on to explain how scoring isn't everything in the game.
"The Ben wallace of the world. It was great to see him enter the Hall of Fame. And the Dennis Rodman in the world … they help teams win titles and have Hall of Fame careers without being great scorers, "Rivers said." I think Ben can score a lot more than he's scored, but that's not what he makes him a great player. What makes it great is all the other things it does. "
Simmons averaged 14.3 points, 7.2 rebounds and 6.9 assists in the regular season. He shot 56% from the field, but only 30% percent from the 3-point line, trying just 10 all season – a staggering number in the modern game. He has made two 3-pointers in 34 career playoff games.
Still, he is a three-time All-Star and has been part of the NBA All-Defensive team twice.
He had only five points in that Game 7 loss to the Hawks, but added eight rebounds and 13 assists. And there's another thing Rivers pointed out: Simmons kept Atlanta's star point guard, Bring young, in 5 of 23 shots.
So Rivers doesn't want to just focus on his shots.
"We forget how he gets his teammates wide shots, how he puts pressure on defenses with his athletic speed," Rivers said. "Yes, there are things that he needs to work on and that we can work on, but we can definitely win with him."
While Rivers wants to change the narrative, he hasn't had many opportunities this offseason. He was asked how much he had talked to Simmons.
"Not much, but we've had a few [conversaciones]"he said." And I understand your feelings. I understand where it is at the moment, but we are going to keep trying to work on it to get it to the right place. "
As for on-court play, Rivers said the 76ers hired a shooting coach.
.