LUB: the classics in the last date
The Uruguayan Basketball League 2021/22, in its XIX edition, starts on Monday 25. The National-Peñarol and Goes-Aguada classics are played on the last date.
---
The trophy to be awarded by the 2021/22 LUB champion.
---
Marcelo cozza
October 13, 2021
---
The launch and draw ceremony for the Uruguayan Basketball League 2021/22 match schedule was held this Wednesday night in the "Idea Vilariño" room of the Torre de las Comunicaciones (Antel). The tournament will be called "100 years of Aguada" and "100 years of Trouville" and will begin next Monday 25. The televised matches in production of Tenfield, on the VTV and VTV Plus screens, corresponding to the first date, will be: Biguá vs. Urunday Universitario, on Monday 25, at 9:15 p.m., and Malvín vs. Aguada, on Tuesday 26, at 9:15 p.m.
Fourteen clubs will participate in the contest: Aguada, Biguá, Capitol, Defensor Sporting, Goes, Hebraica and Macabi, Malvín, Nacional, Olimpia, Olivol Mundial, Peñarol, Trouville, Urunday Universitario and Urupan.
Urupan, will play for the first time. Olivol Mundial, returned to the greater circle after an absence of 40 years.
The championship will have a regular phase, Play-in and Play-offs. The regular phase will be played on two wheels, everyone against everyone. The top four teams will advance directly to the quarterfinals and play Super 4.
Those classified from 5th to 12th place will compete in the Play-in, for four places in the quarterfinals of Play-offs for the title.
The last two teams located in the table of positions of the regular phase will descend to the Metro.
PLAY-IN
Round of 16 (best of five games, the best classified start winning 1: 0)
5th vs. 12th.
6th vs. 11th.
7th vs. 10th.
8th vs. 9th.
PLAY-OFFS
Quarter-finals (best of five games)
1) 1st vs. Winner 8th vs. 9th.
2) 2nd vs. Winner 7th vs. 10th.
3) 3rd vs. Winner 6th vs. 11th.
4) 4th vs. Winner 5th vs. 12th.
Semifinals (best of five games)
Winner 1 vs. Winner 4.
Winner 2 vs. Winner 3.
The winners of the two semi-final brackets will play the final series (best of seven games).
FIXTURE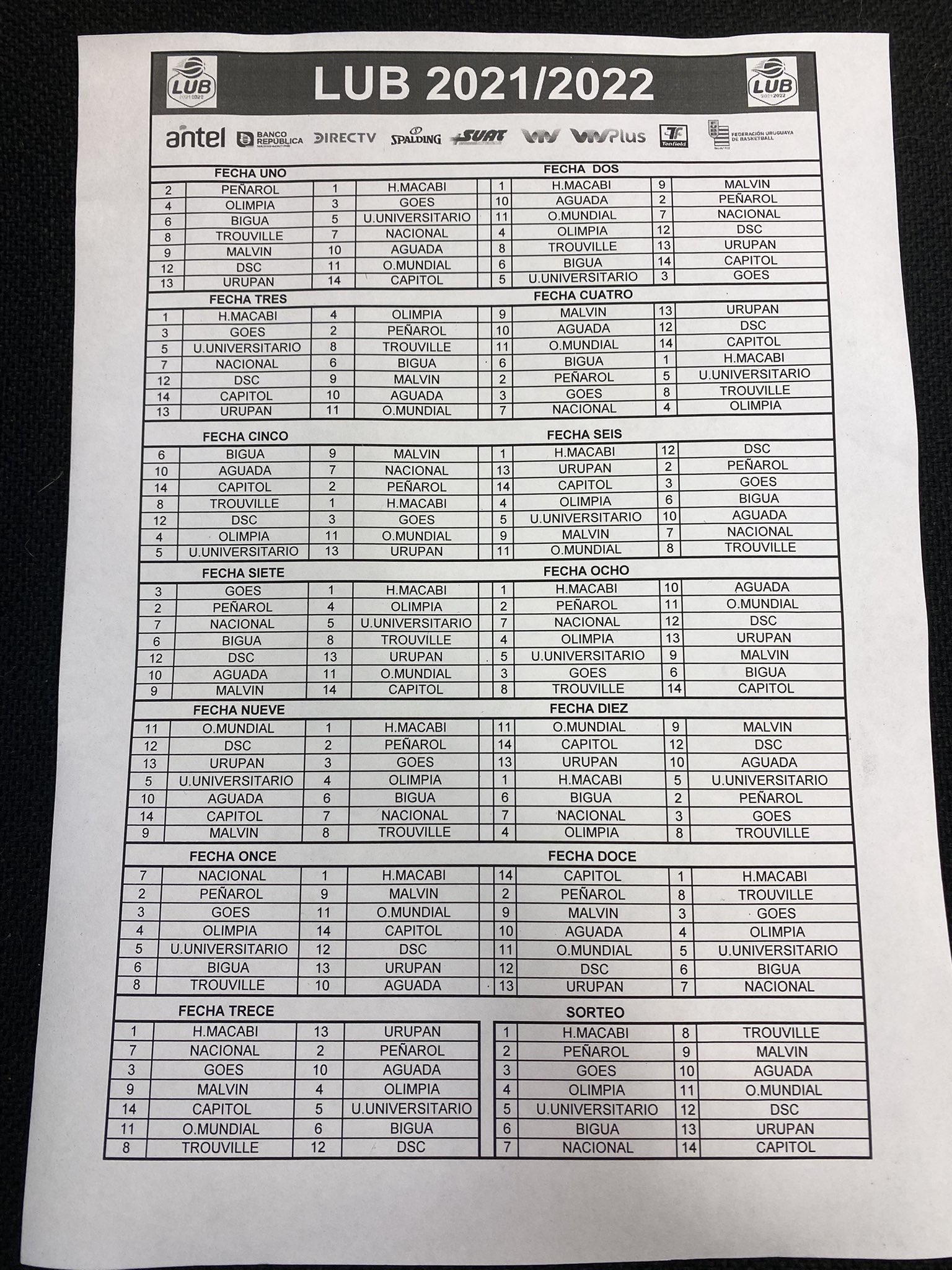 ---