Last night, Independiente, Del Progreso, Pacífico and Petrolero scored their second victory and that is why they are the leaders of the Pre Federal basketball played two dates.
Centro Español debuted with a home win against Deportivo Roca (71-65); In the most even match of the second day, El Biguá -in overtime- beat Pérfora by "1". They had equaled in regulation at 66 and the final figure ended 71-70 for those led by Mauricio Santángelo.
Two acquaintances of the last Federal and Petrolero made the difference before Centenario were found in the Plaza Huincul Cave. It was 88-67, in a duel that broke in the third quarter, where the matador found effectiveness -constant- in each advance.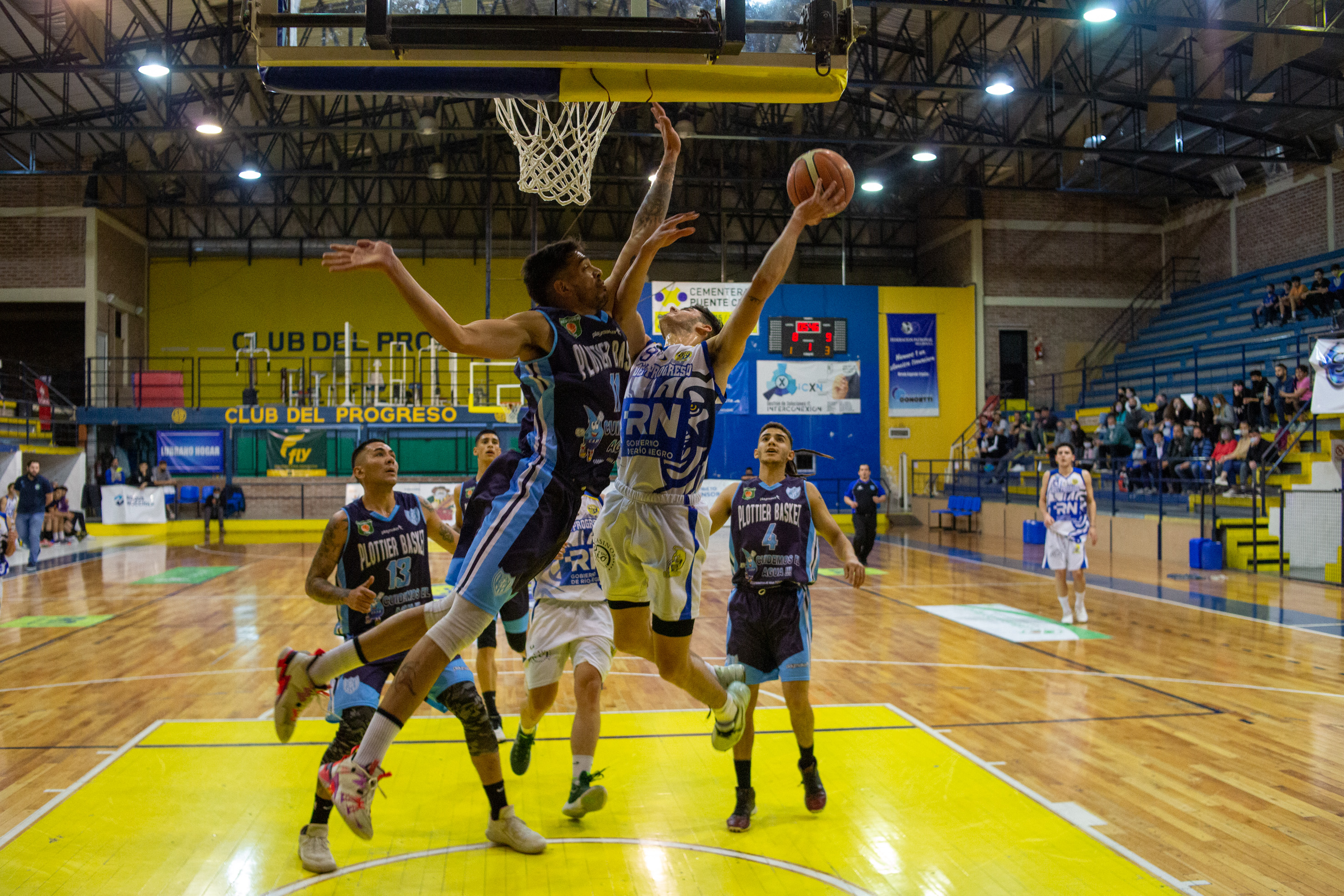 The Dean played for the first time before his people and in the remodeled Viejo Ramírez, and had no problem leaving Cinco Saltos on the road by a clear 94-69. A colossal second quarter, which ended 35-9, defined the story very quickly.
Another of the leaders is in General Roca and it is Del Progreso, who in his second presentation, this time before his people, ended up beating the debutant Club Plottier 72 to 66.
Synthesis
---
Del Progreso (72): Marco Roumec 30, Sebastián Pérez Ascani 9, Joaquín Santos 6, Fausto Boglio 3, Diego Agnoli 10 (FI), Franco Benítez 2, Francisco Gaytán, Leonardo Solís 4, Juan Cruz Rodríguez 3, Mauricio Pane 5, Laureano Corominas. DT: Marcos Fernández.
Club Plottier (66): Pablo Rodríguez 8, Giuliano Peralta 9, Nataniel Rodríguez 26, Franchesco Gallina, Pablo Crauzas 11 (FI), Mariano Betti 1, Julián Tapia 9, Valentino Bartoli, Helmut Duckwen 2, Pablo Marte Fernández, Francis Córdoba. DT: Gabriel Alzugaray
Partials: 17-19, 39-28 and 53-49
In the Corpofurt gym, Independiente won running, beating Cipolletti 101-62. They had Atlético Regina and Unión AP de Allen free.
Next date 9/17
---
On the third date, next Friday, the Roque clubs of Deportivo Roca and Del Progreso will have free.
Union AP vs. Cinco Saltos, Centenario vs. Pacific, Spanish Center vs. Petrolero, Atlético Regina vs. Cipolletti, Independent vs. Biguá, Pérfora vs. Plottier.