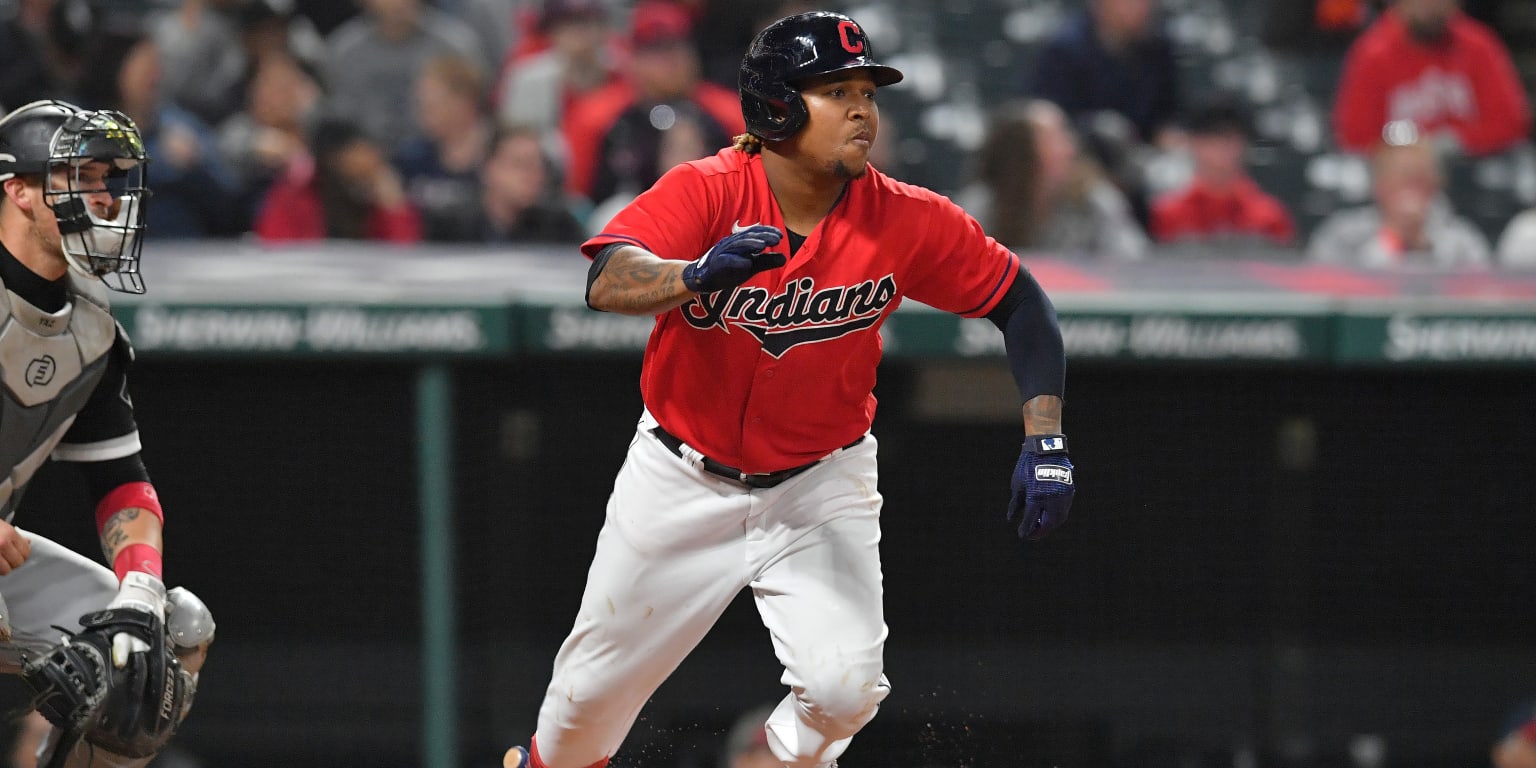 CLEVELAND – The Indians haven't had much reason to be proud of their offense this season. The team has received three no-hitters and no-run games, not counting a seven-inning no-hitter thrown at Tampa Bay. The loose and inconsistent offense has not only played a key role in bringing the team close to ending its first record-negative season since 2012, but also in the fact that Jose Ramirez is flying under the radar.
Once again, Ramirez could find his name on a good number of AL MVP ballots, even if his numbers are being overshadowed by the team's collective woes.
"It's very impressive," said Venezuelan Andrés Giménez, a Cleveland infielder. "We all here know what he's capable of, and it's great to be able to play alongside him and see how he does his job."
This is nothing new for Ramírez, who has been the heart of the club for several seasons now. Apart from a slump towards the end of 2018 that extended into the first half of 2019, Ramírez has been as consistent as any other player in the majors. From the start of the 2016 season until Friday, Ramírez was among the top 10 in the majors in several categories: fWAR (third, 32.6, behind Mike Trout and Mookie Betts), stolen bases (seventh, 132) , runs scored (tied for 8th, 519) and RBIs (10th, 489).
"I'd seen him from afar, competing against him," Indians interim manager DeMarlo Hale said. "I started noticing things at Spring Training. The way he goes about his routine, that daily work ethic, to put it one way. Even when he wasn't playing the game that day. Good players are like that. And he's there with them… He's one of the best in the game, and that's what they do. They work constantly. It has been fantastic to see him work and to see the season he is having ".
And Ramírez still has a chance to join an even more elite company in the final week of the season.
His two-run home run in the first inning of Saturday's game was his 36th of the season, coming within three of his top person. Ramirez also has 99 RBIs, 30 doubles and 26 stolen bases this year. If he can hit four more home runs, steal another four bases, and hit 100 charters, he will become only the eighth player since 1920 (when RBIs became an official statistic) with at least 100 RBIs, 40 homers, 30 doubles and 30 stolen bases in one season, joining Ryan Braun (2012), Jeff Bagwell (1997, 1999), Alex Rodríguez (1998), Larry Walker (1997), Ellis Burks (1996) and Cuban José Canseco (1988) .
"When you talk about his power, threatening her stealing bases, he probably knows where he's standing," Hale continued. "But what I like the most is the way he does things. It's all about winning games. You hear him in the dugout, and you see that he gets annoyed when sometimes he doesn't respond ".
All attention is on Shohei Ohtani and Vladimir Guerrero Jr. when it comes to the LA MVP vote – and with good reason – but Ramírez has found a way to keep his shape in conversation with his bat and also due to the fact of having arrived on Saturday with nine Defensive Races Saved, tying his personal top. He has finished in the top three in MVP voting in three of the last four seasons, and while he probably won't be a finalist in 2021, his name will definitely appear on many ballots again.
"He's the best third baseman in the LA and probably the league," Indians starter Eli Morgan said. "Seeing how much fun he has playing. The way it works in the dugout. That he is that type of person and also such a good player, is seeing fun and well cool See that".
.