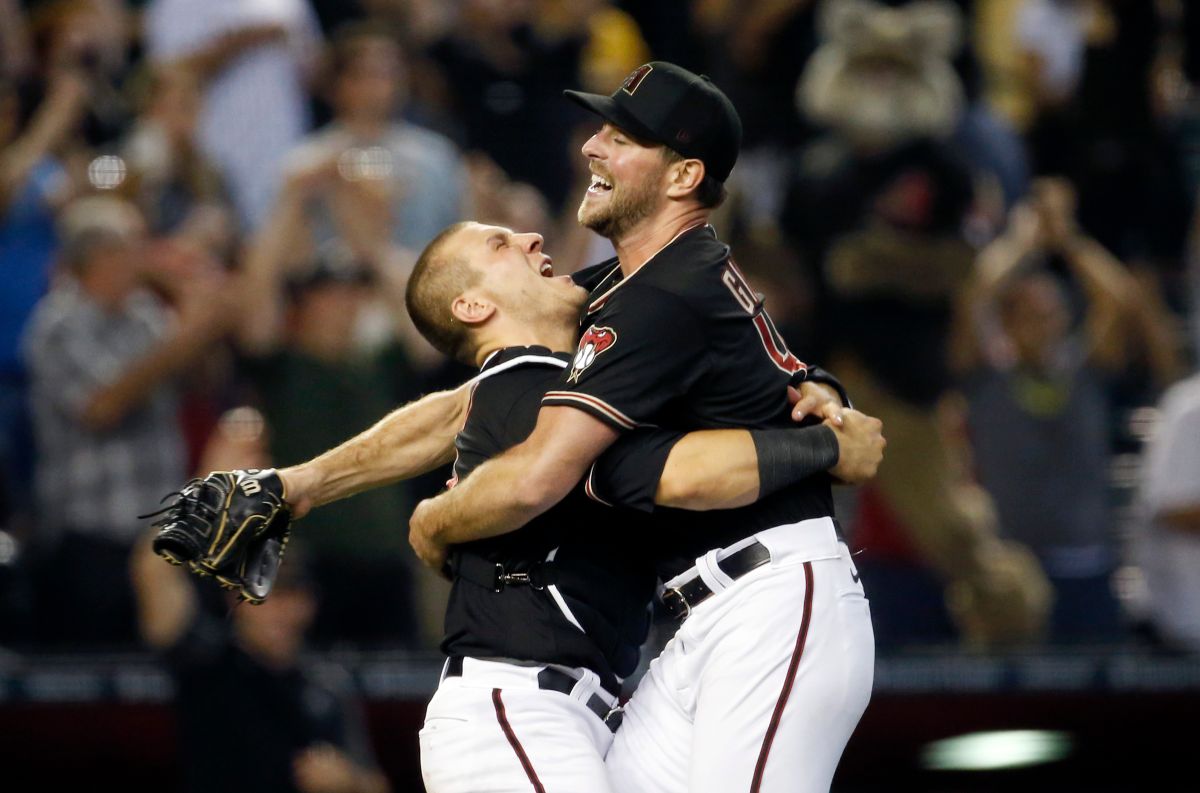 Photo: Ralph Freso / Getty Images
The story behind the sporting feat. Tyler Gilbert rode the mound to throw a no-hit no run in his first game in the Big leagues. The pitcher was torn between baseball and being an electrician, but his brilliant performance in the 7-0 win of Arizona Diamondbacks about the San Diego Padres, it has cleared the future for him.
One of the most moving images was his father's reaction, Greg Gilbert, after the last out captured by Ketel Marte that consumed the splendid performance of the pitcher.
Tyler Gilbert's dad had an amazing reaction to his son's no-hitter. ❤️ pic.twitter.com/11MGrvvLIF

– MLB (@MLB) August 15, 2021
Tyler's father, Greg, is an electrician. In this sense, the Diamondbacks pitcher had worked for him during the summer. to help you with the bills for the month. A year ago, Tyler had stopped his sports activity because of the COVID-19 pandemic. One year after that interruption he becomes the fourth pitcher to accomplish this feat in his first appearance.
"I'm learning the trade and he (his father) was teaching me things here and there. You know, I'm just trying to earn some money and learn a trade. But I'd rather be here (Major League Baseball) right now", Expressed the pitcher after the victory.
In his first career MLB start, Tyler Gilbert throws a no-hitter! 😱 pic.twitter.com/1iuswQdBi6

– MLB (@MLB) August 15, 2021
Tyler Gilbert became the Eighth pitcher to record a no hit no run this Major League Baseball season (a record for the competition). Bumpus Jones, Theodore Breitenste and Bobo Holloman were the other three pitchers to accomplish this feat in their first appearance over the mound in MLB.
The first no-no by an @Dbacks player in Chase Field history.

Take a bow, Tyler Gilbert. pic.twitter.com/NTSL8ZA9gc

– MLB (@MLB) August 15, 2021
You may also like:
Mexican record: Luis Urías had a perfect afternoon and reflected his name in the feats of the Major Leagues
Goodbye to the Cleveland Indians: the Major League team changed its name because the previous one had "racist overtones"
Welcome to the Major Leagues: Mexican Alejo López made his MLB debut with a hit in his first at-bat
.