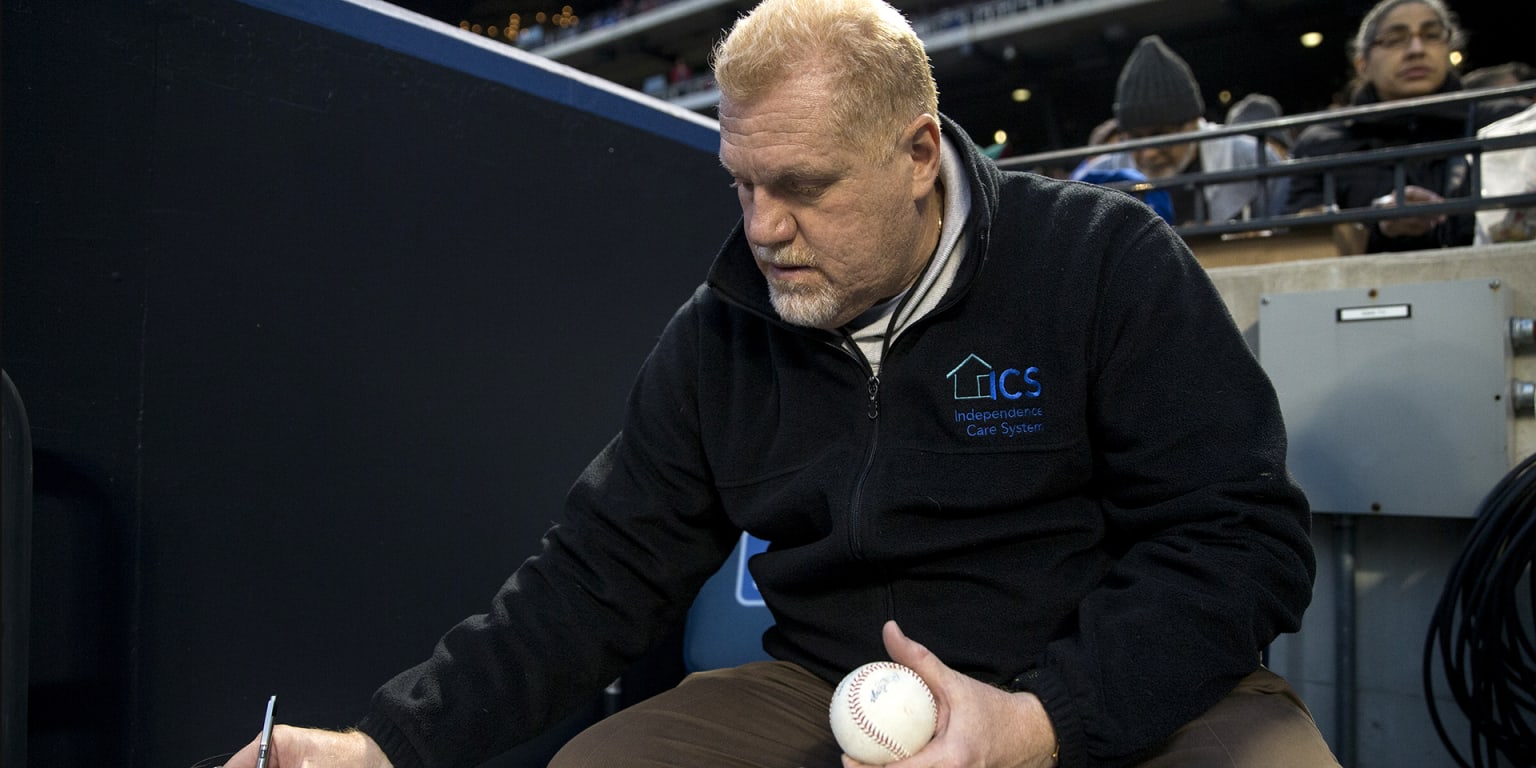 When Puerto Rican Juan Nieves pitched the first no-hitter game in the history of the Brewers franchise on April 15, 1987, few souvenirs survived.
"We kept his jersey and hat, and I think a ball that was used in the game," said veteran Brewers clubhouse operations director Tony Migliaccio. "In those days, the boy with the best handwriting on the team would write the date on the ball and put it in a box."
What a contrast to the night of September 11, 2021. Corbin Burnes and Josh Hader combined for Milwaukee's first no-hitter in 34 years, and there were enough professionally authenticated items from that night to fill a small museum.
Baseball fans have been collecting game memorabilia for many, many years. But it was only in the 21st century that sport developed and perfected a system for retrieving and verifying objects used in games – balls, bats, shoes, helmets, caps, bases, line-up sheets, stadium dirt and stop counting – It prevents fraud, preserves history and, yes, it generates income.
The 2021 season marks the 20th anniversary of a process that is innate to the Major League Baseball player of this era, but not well known to fans. The MLB Authentication Program is the most comprehensive item collection system in any professional league, documenting hundreds of thousands of collectibles each season.
"We are here to record history," said Michael Posner, MLB's director of authentication. "It's something the league will look at in 50 years and be able to say, 'Thank God we had a process to record all of this, because now we know where everything is and there is no question about it."
Doubts generated around supposed souvenirs were the origin of the authentication program.
In the late 1990s, a man who visited a Padres store saw some items supposedly signed by Tony Gwynn that he was sure were fake.
How did you know? Well, the customer who was visiting that store was Tony Gwynn himself.
The local FBI office in San Diego was brought up to speed and Gwynn participated in an investigation into forged autographs and apocryphal collectibles that became known as "Operation Bullpen." The first phase of the investigation, which was completed in April 2000, ended with 26 indicted individuals. They all ended up being sentenced. When the investigation spread outside of Southern California to its second base, another 36 individuals were sentenced and 13 criminal groups were dismantled.
At the time, more than half of all autographed items on the collector's market were estimated to be fake. (One of the accomplices had joked with an undercover agent that Mickey Mantle still had an arm sticking out of his grave signing autographs.) Even if an object came with a "certificate of authenticity", it was not to be trusted, because the certificates were also falsifying them.
"As a league," Posner said, "we realized all of that and decided to do something to protect our players, fans and teams."
The authentication program began in 2001, with the help of an outside accounting firm, and it took a few years for all the details to be refined. But by 2006, the program in use today had basically taken shape.
MLB has 220 official authenticators, all of them law enforcement officers who were still active or already retired.
"What we really do is collect evidence," Posner explained. "We use people who have gone through a background check process. We know very well who they are and what their history is ".
In recent years, documentation of balls used in games has been expanded to include corresponding Statcast data – the pitching speed with which it was thrown and the exit velocity it reached after being hit.
"The first thing we tell authenticators is to forget everything you know about watching a baseball game because you're going to see the sport in a different way," Posner said. "Everything has a story. You never know when the next no-hitter or four-homer game is going to happen. Even if it's just any game on a Tuesday night, there is always something. Each ball is linked to a unique result and really captures the poetry of baseball and all the things that happen during a game. "
For truly historic moments – like Hader pulling the last out of the record-setting ninth no-hitter game of 2021 or Miguel Cabrera's 500th home run – the authentication program is vital to ensuring that there is evidence of who has custody. of the relevant objects. The balls used by pitchers against Cabrera when he had 499 home runs were marked with an "M," a serial number, and a mark that can only be seen under UV light so that they could be verified when a lucky fan caught the number 500, and the Cabrera's full uniform was authenticated after the game.
When the show was in its infancy, authenticators literally had to hunt down the story. When the Cardinals closed their World Series title in 2006 with a strikeout, Puerto Rican wide receiver Yadier Molina seemed confused when Posner approached him on the field.
"What's wrong daddy?" Molina asked him.
"The ball from the last out, we have to authenticate it," Posner replied.
Now understanding the situation, Molina handed the ball to Posner, along with a huge hug.
The popularity of the show has just grown since then. Today's players know what to do – and who to look for – when history is made. For example, Anthony Rizzo caught the last-out ball for the Cubs to win the 2016 World Series – the North Chicago team's first title in 108 years – and immediately pocketed it for authentication later.
"We got closer, and he knew immediately why we were there," Posner recalled. "He was smiling and showing us the ball. After we authenticated it, he seemed like a child because of how happy he was. "
Of course, most of the objects that have been collected do not have much historical significance. But that does not mean that it is not of enough value to someone. Players just promoted from the minor leagues always like to keep the ball from their first hit as a souvenir. And fans like to have items that were part of a match, which they make from the artifacts at team stores or at charity auctions.
However, not everything can be authenticated. Because individualized serial numbers, like Cabrera's batted balls, are only used for more storied circumstances. Home runs into the stands cannot normally be verified, unless the ball never leaves the authenticator's sight. Authenticators set fairly strict requirements for themselves.
(Although in a 2020 regular season with no fans, MLB was able to authenticate almost every home run ball for the first time)
"We get some items from the clubhouse and we have to qualify them as 'team-awarded' or 'player-obtained,'" Posner explained. "We are completely clear if an item changes hands, we have given all possible descriptions and the person who acquires it can make the same determination."
After the game of Field of dreams, the balls from home runs into the cornfields were not differentiated from those from batting practice, so they could not be verified.
But Posner had a great alternative: They authenticated the stems themselves.
"I thought corn was the biggest draw," Posner said. "It was a big part of the movie and it was our focus. So we find an area in the gardens, we take out 10 to 12 stems, we authenticate them [con etiquetas] on the sheets and send them to the winery. I do all of that because I know it is something curious and fun for the fans. "
The game of Field of dreams It was an example of the contributions of the program to the community. Authenticated items from the White Sox-Yankees matchup were auctioned and more than $ 200,000 was raised for the MercyOne Center in Dubuque, Iowa.
There was a time when the world of collectible baseball items enriched counterfeiters and thieves, today it can serve better causes. And fans will have peace of mind that any item with the official label is authentic.
"It's a way for there to be a connection with the fans," Posner added. "There is a boy or girl who would like to have a ball hit by his favorite player. Now we can offer them that ".
.