"Play ball". It is the usual phrase that is heard at the beginning of a baseball game. The players are in the bullpen preparing to hit the field and start the nine-round game.
The pitcher lays down on the mound, looks around, listens to the fans in the stands making noise. He watches his teammates on the rest bench, chewing gum, sighing and throwing. "Strike out" his opponent.
This was the life of Richard Mendoza Delgado placeholder image 29-year-old from Juncos, who had a promising future in the diamond sport. But his dreams – suddenly – were shattered.
From a very young age, Richy – as he is known in his hometown – had a clear goal and it was to play with the true "horses" of baseball, the Major Leagues.
Had played in the Superior Baseball League Double A with the teams of Salinas, Lajas, Guaynabo, Loíza and Caguas, where he was awarded two trophies.
In 2010 this young Junqueño achieved his dream, be in the MLB draft – which assigns beginner-level players from high schools, universities, and clubs— where he had the opportunity to show his talents with the St. Louis Cardinals.
Also in 2013 he represented Puerto Rico in the Pan American Under-21 Championship in Panama where the ninth Puerto Rican won the silver medal.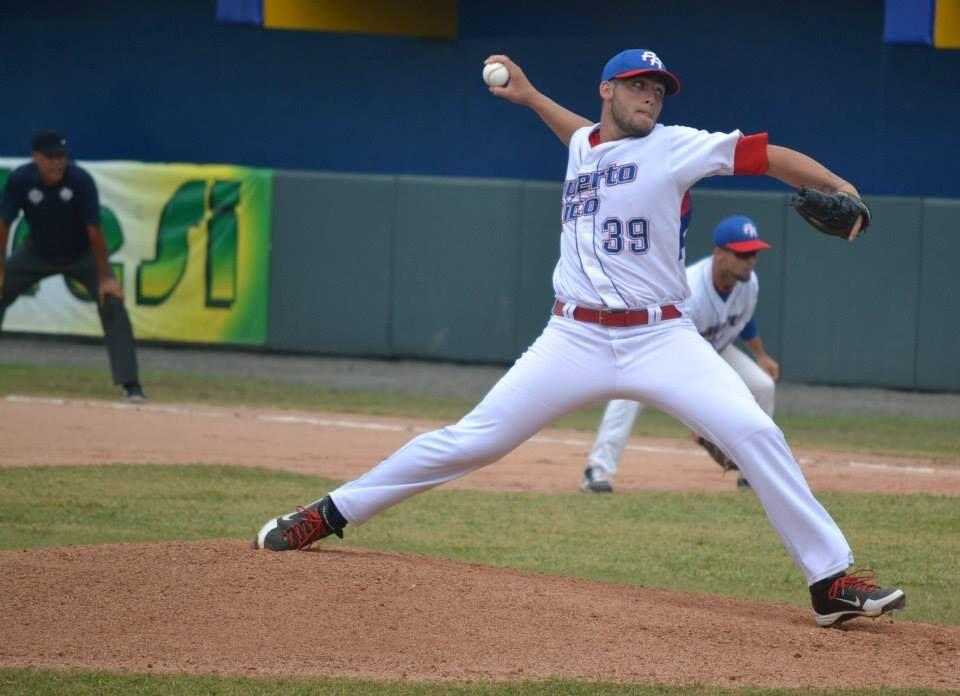 But, an injury dashed all his dreams.
"I suffered from an injury called 'Tommy John'. It is an injury that is a bit strong in his recovery and I spent a year without being able to play between therapies, etc. ", Richy -the broken voice- told THE SPOKESMAN.
This injury is a tear of the elbow ligament caused by forceful and repetitive movements.
"I couldn't make it to the Major Leagues, my real dream as a player was always to make it. I had the opportunity and joy to "draft" with the St. Louis Cardinals in 2010 and it really was in the short time (for more than 6 years) that I was playing professional baseball. In the time I was there, I enjoyed it, I enjoyed it "Richy confessed.
When he recovered, he decided to return to the parks, but he was no longer the same and he did not see the sport that he loved so much as a priority.
"Face my reality of wanting to undertake much more than just baseball and stay stuck in the parks. My mentality changed and I decided to go for business and undertake, rather than just play"Said the young man with a smile when talking to THE SPOKESMAN.
In 2016, he took the path of going through the business world where he hit a home run to adversity, reinvented himself and managed to have his first food truck called MLB spot located in the town where he grew up, his little Paris, Juncos.
"Spot MLB was an idea that got into my head of wanting to adapt to a new lifestyle, since I wanted to follow other paths different from what I did all my life, which was to play baseball, "he explained.
But the sport was still engraved on the surface and the name of his business is "By the acronym of Major Baseball League (MLB) and by the place where we are located [área deportiva de Juncos] five years ago ".
As time went by, this dream was also going to be upset, since the menu he had was not so attractive for the demanding consumer. Until one day one of the most famous dishes was born, the mofongopleta: a triplet of mofongo.
"This idea was born one day with my grandmother Menchín. I told him, grandma, I want to make mofongo for the first time and I want to crush it and put the triple meat in it, since a lot of people ask me for a lot of mofongo ", Richy said happily when talking about his grandmother.
"We tried it and we began to crush it, to roll it up and we put everything that a triplet entails and we made the combination of mofongo with triplet and at that time my grandmother was the creator of the name mofongopleta"he explained.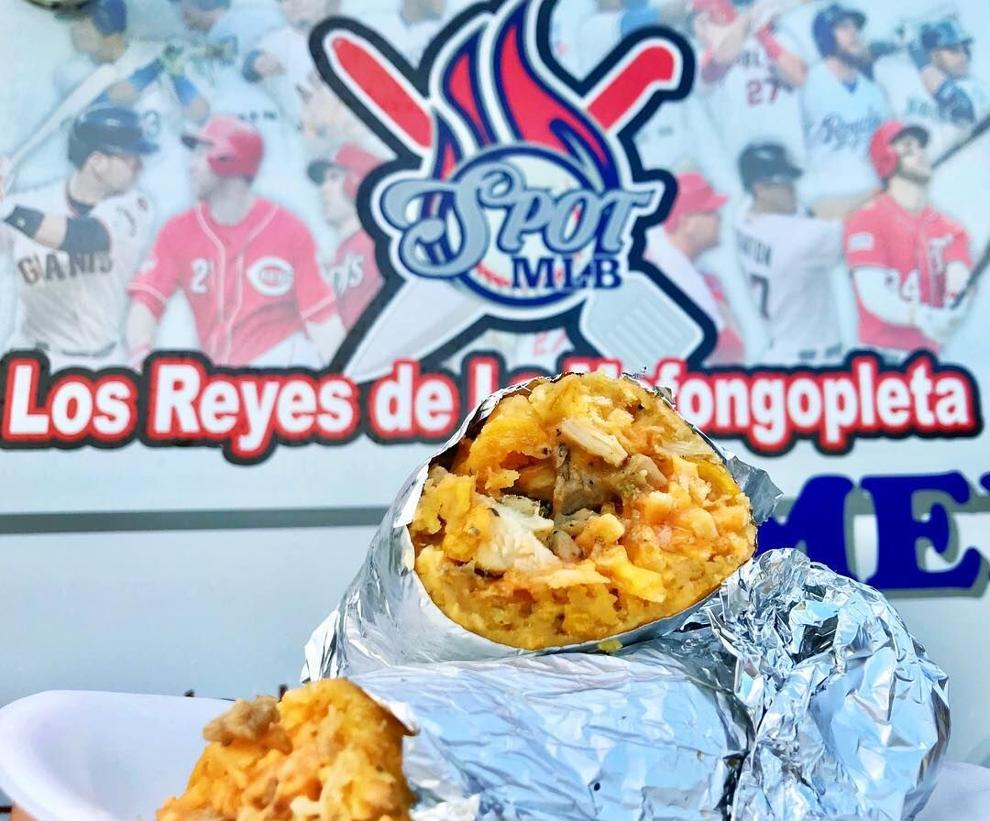 Since then they have been known as "The Kings of the Mofongopleta".
"We offer typical Puerto Rican dishes such as mofongo with fried meat, churrasco, and seafood. We also have the options of papas locas – French fries with three meats and their sauces – crazy platanutres, mofongo balls, el yunquetazo, buelo (sic) loco, among other delicious dishes, "he said with a laugh.
Where do these curious names of the dishes come from?
"It's funny that you ask me, the names have been spontaneous with my work team and my wife with whom we jointly create ideas and from there these brutal names are born ", he said.
"At one point my daughter told my dad 'grandfather coco' and 'buelo loco' and that's why one of them (the dishes) is called 'buelo loco'. Also, there is another called the 'yunquetazo' —which is a stuffed mofongo ball— that was due to my uncle, who is well known in Juncos – by his nickname Yunque- "he explained.
Although success smiles on him now, "life is not rosy" and Richy remembers how difficult it was to get his first cart.
"We had many mishaps and it was difficult, since I started this business with a commercial loan" that cost a lot to pay for the high expenses that I had.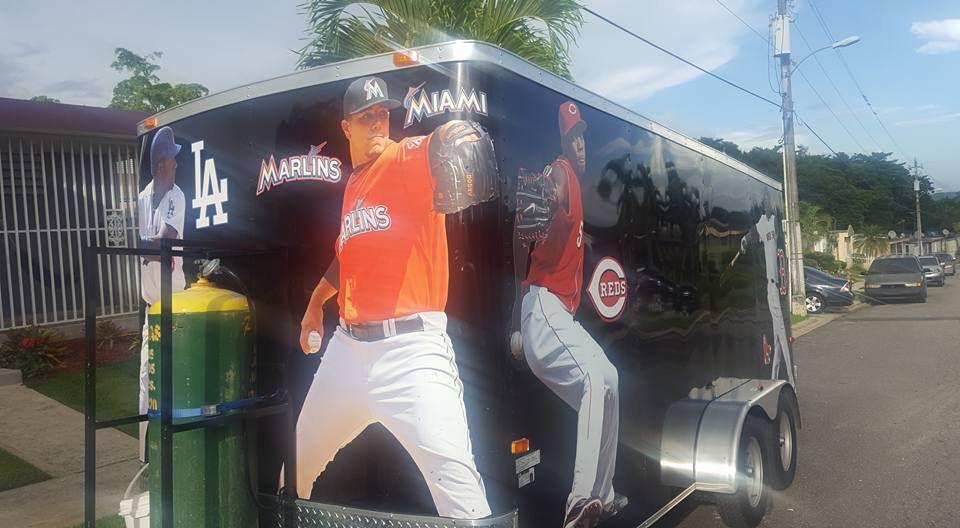 Let's cross the puddle
After the birth of his daughter, Richard had another strategy to get off the bases and score another run: cross the pond and settle in Florida.
"I came to the United States (to Kissimmee) with the idea of ​​wanting to leave the island was to undertake. It was time for Los Reyes de la Mofongopleta to be recognized outside of Puerto Rico and to give my family a better quality of life, "he said, while with a smile he said that his family is the engine to continue growing as a businessman and as a person.
"We are going to meet two years in the United States and five in Puerto Rico"He added.
But the pace of the game has not dropped yet and there are a couple of extra innings: Richy has two initiatives to help those most in need both in Puerto Rico and in Kissimmee called, MLB Spot: Give a smile (in Puerto Rico) and Los Reyes de la Mofongopleta giving love (in Kissimmee).
These initiatives are aimed at providing food to people in need, regardless of the situation they are going through.
"I don't like to say who I help. I do not like fame, I do this from the heart and help those who need it. They are the values ​​that my parents taught me, "he said.
Among the aids that Richy offers are also tips for entrepreneurs and athletes.
"To entrepreneurs, do not take offAlways trust and put God first, he is the primary step for your undertaking and being successful in life, "he said.
"In this world (of business) you have to have love, dedication, efforts and sacrifice and anyone can have a business as long as they have the discipline, maturity and good management to grow," he added.
"To you athletes be disciplined in the sport you love, but above all be good people ", he concluded.
.