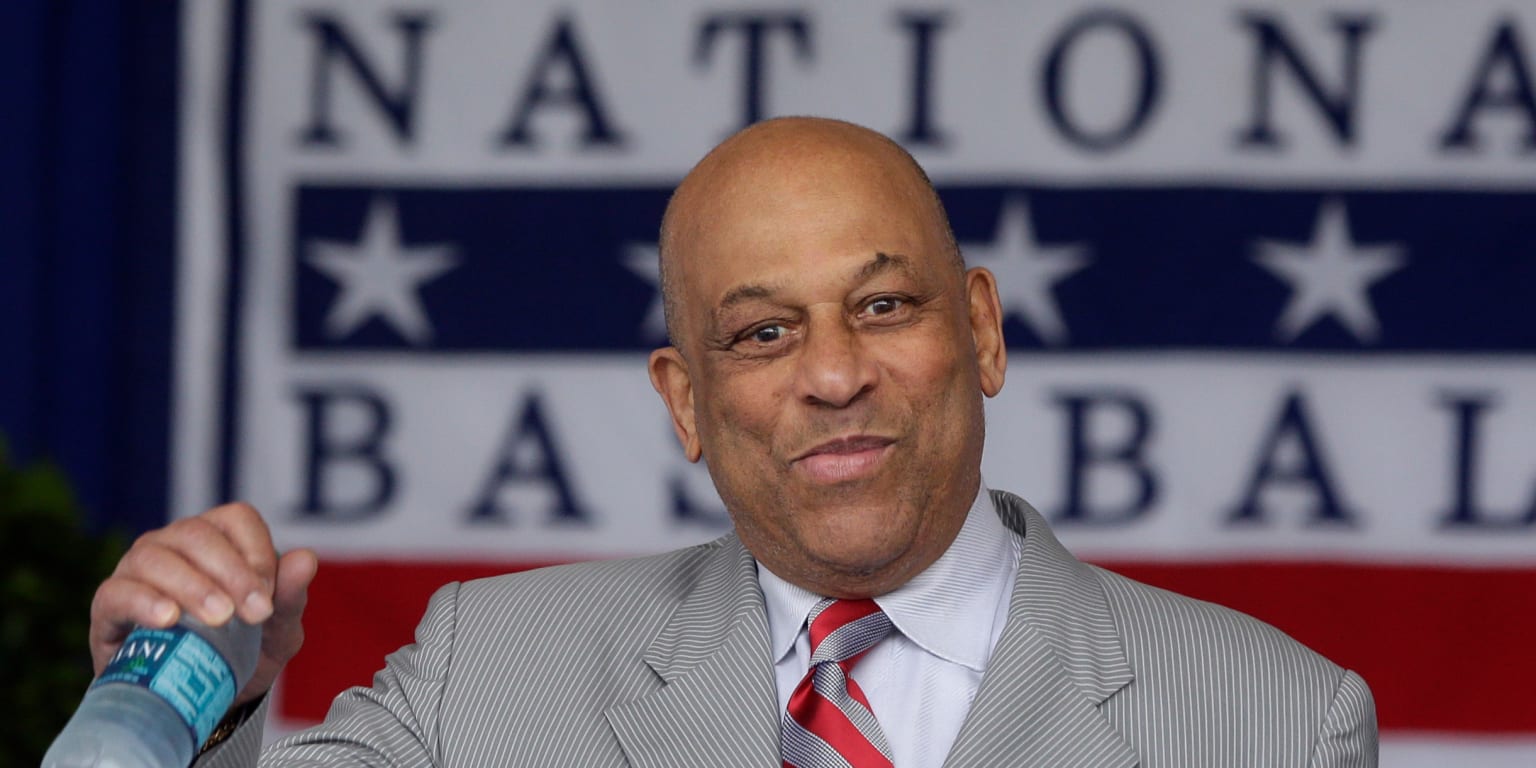 COOPERSTOWN, New York – When Puerto Rican Orlando "Peruchín" Cepeda was inducted into the Hall of Fame in 1999, he was only the fifth Latin American with a plaque in Cooperstown in the era after major league racial integration (since 1947).
However, after the entrance to the Hall of the Cuban Atanasio "Tany" Pérez a year later, a wave of Latin Americans arrived with plaques in Cooperstown since 2011. The Puerto Rican Roberto Alomar, the Dominican Pedro Martínez, the Puerto Rican Iván Rodríguez, the Quisqueyan Vladimir Guerrero Sr., the Puerto Rican Edgar Martínez and the Panamanian Mariano Rivera have been exalted in the last decade.
For Cepeda, 83, seeing that Latin American presence in Cooperstown is a source of happiness.
"Every day I feel more proud to be Latino," Cepeda said on Cooperstown's Main Street, prior to Wednesday's Hall induction ceremony for Derek Jeter, Larry Walker, Ted Simmons and Marvin Miller (posthumously). "I am proud to come to Cooperstown, because I feel grateful and blessed."
Sitting next to John Smoltz and a few other Hall of Famers signing autographs, Cepeda took some time to reflect on his journey to Cooperstown, from his childhood in Puerto Rico, his stint in the island's professional league with Cangrejeros. and his Major League career since 1958, when he was the National League Rookie of the Year wearing the San Francisco Giants uniform.
For Cepeda and other Latin American players of his generation, navigating the waters of a different culture than theirs was not easy. Racist laws restricting the movements and rights of people of color in certain parts of the United States weighed heavily. Learning and mastering the English language, without the support that Latin American players have today, was also difficult. And very different from today, in which the Latino major leaguers have a massive role in the majors, there were relatively few who made a name for themselves at that time: Cepeda, Roberto Clemente, also Puerto Rican, Dominican Juan Marichal, the Alou brothers. (Felipe, Mateo and Jesús) and Cuban Tony Oliva — to name a few.
In addition, the path on a personal level for Cepeda has not been easy, with certain complications off the field after his retirement and some health mishaps in recent years. But "Peruchín", son of the prominent Puerto Rican player Pedro "Perucho" Cepeda, has managed to overcome everything to enjoy his Hall of Fame status and bring joy to the fans who came to Cooperstown for an autograph and a photo.
And it does not stop recognizing its roots.
"I inherited the ability from my father," said Cepeda, who in addition to being Rookie of the Year in 1958 with San Francisco, was MVP of the National League with the champion San Luis Cardinals in 1967. "I am grateful to (my parents), because I was a baseball player, I'm in the Hall of Fame and I'm enjoying everything I did for baseball. "
It was a lot that he did. Eleven times called up to the All-Star Game, Cepeda hit a total of 379 home runs, drove in 1,365 runs and finished a 17-year career with a 133 OPS +. He produced a cumulative WAR of 50.12, surpassed among those born in Puerto Rico only by Clemente, Carlos. Beltrán, Rodríguez, Alomar and José "Cheo" Cruz. In home runs he is surpassed only by Carlos Delgado, Beltrán and Juan "Igor" González, and in pushed by Beltrán, Delgado and González.
Now, Cepeda enjoys seeing the successes of today's Latin Americans.
"I feel very happy, because there are many Latinos today playing in the Major Leagues, who are tremendous players."
And with that quality, in the near future more Latin Americans will come to Cooperstown, as exalted to the Hall.
"Tremendous pride," Cepeda said about it. "I congratulate you all, because being a player is not an easy thing. You have to be born with that ability and develop it and each day be more grateful that we were born with that ability ".
.