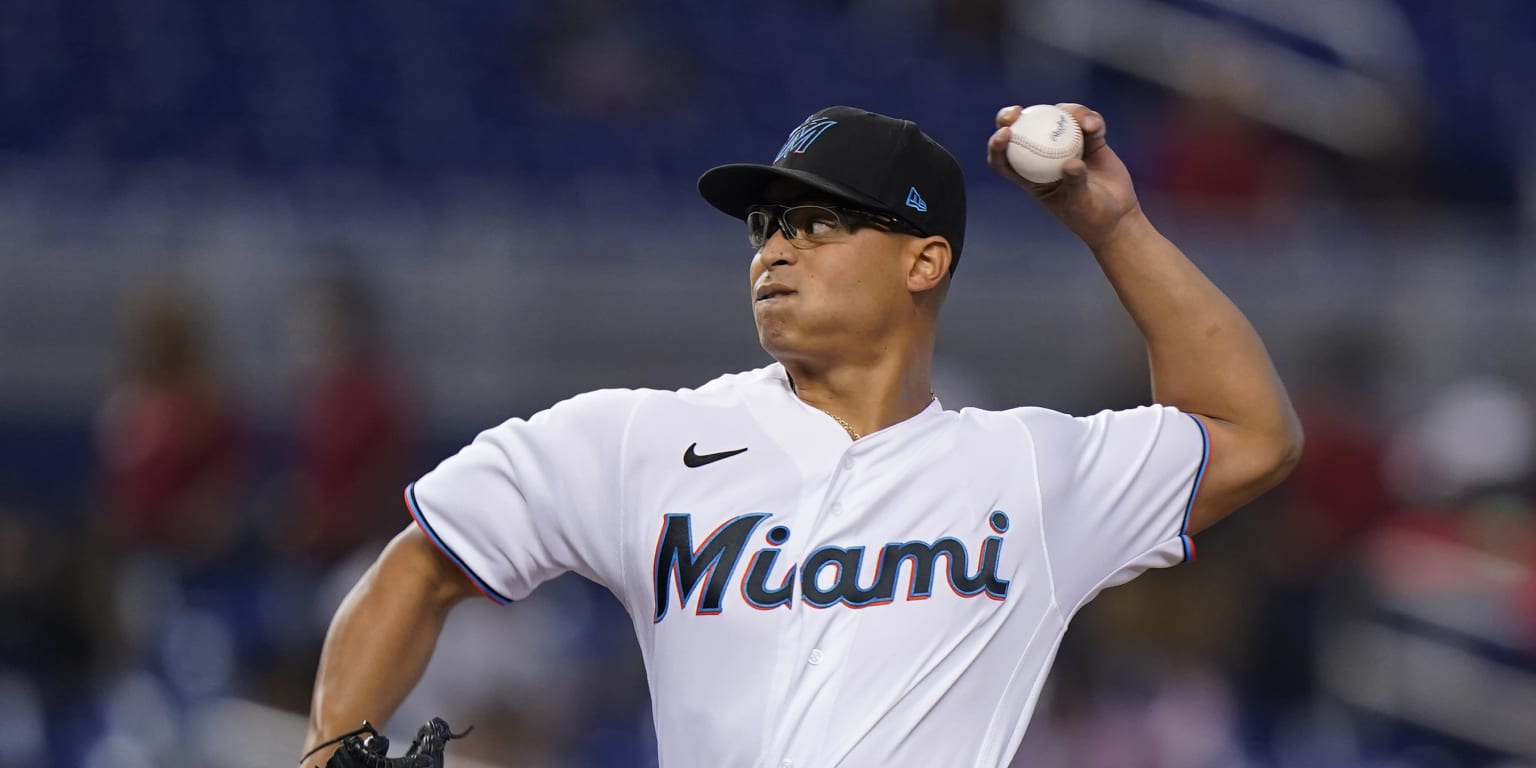 ATLANTA – Peruvian-Venezuelan Marlins pitcher Jesús Luzardo tied a career-high Thursday with eight strikeouts against the Mets, thanks in part to an improvement in one of his breaking pitches.
Statcast identifies it as a curve. PITCHf / x considers it a slider. Either way, that pitching helped the 23-year-old make one of the best starts of the career.
Luzardo got six of his eight fans Thursday from that pitch; all with blank swings. He buried it in the ground, threw it glued and even put it in the corner of the area. He used it more than any other pitch – 33 of 97 total.
"It's a pitching that has improved," Luzardo said. "I think I had it early in my career; a couple of years ago, but I lost it on occasion in the last year and in this one. We've been working a lot on him – talking to him [receptor venezolano] Sandy León and the rest of the boys. It is progressing ".
Over the year, Luzardo has unsuccessfully fanned opponents 48.7% of the time with that pitch. They only put the ball in play once, which resulted in the 29th homer of the year by Puerto Rican Javier Báez.
"We had a good idea of ​​the guy's good arsenal," manager Don Mattingly said. "The change is good and the curve or slider – whatever you want to call it – is a good weapon for him. It was a matter of finding consistency in what he does and being able to attack the area when he needs it ".
Mattingly said he wants to make things easier for Luzardo down the stretch of his first season with the Marlins, after being acquired from the Athletics at the trade deadline.
"The trade is about having a boy for a long time and a young pitcher that you feel you can develop along the same lines as Sandy Alcántara, Pablo López, Trevor Rogers," Mattingly confessed. "Guys who feel like you can improve until they hit the top of the rotation."
.