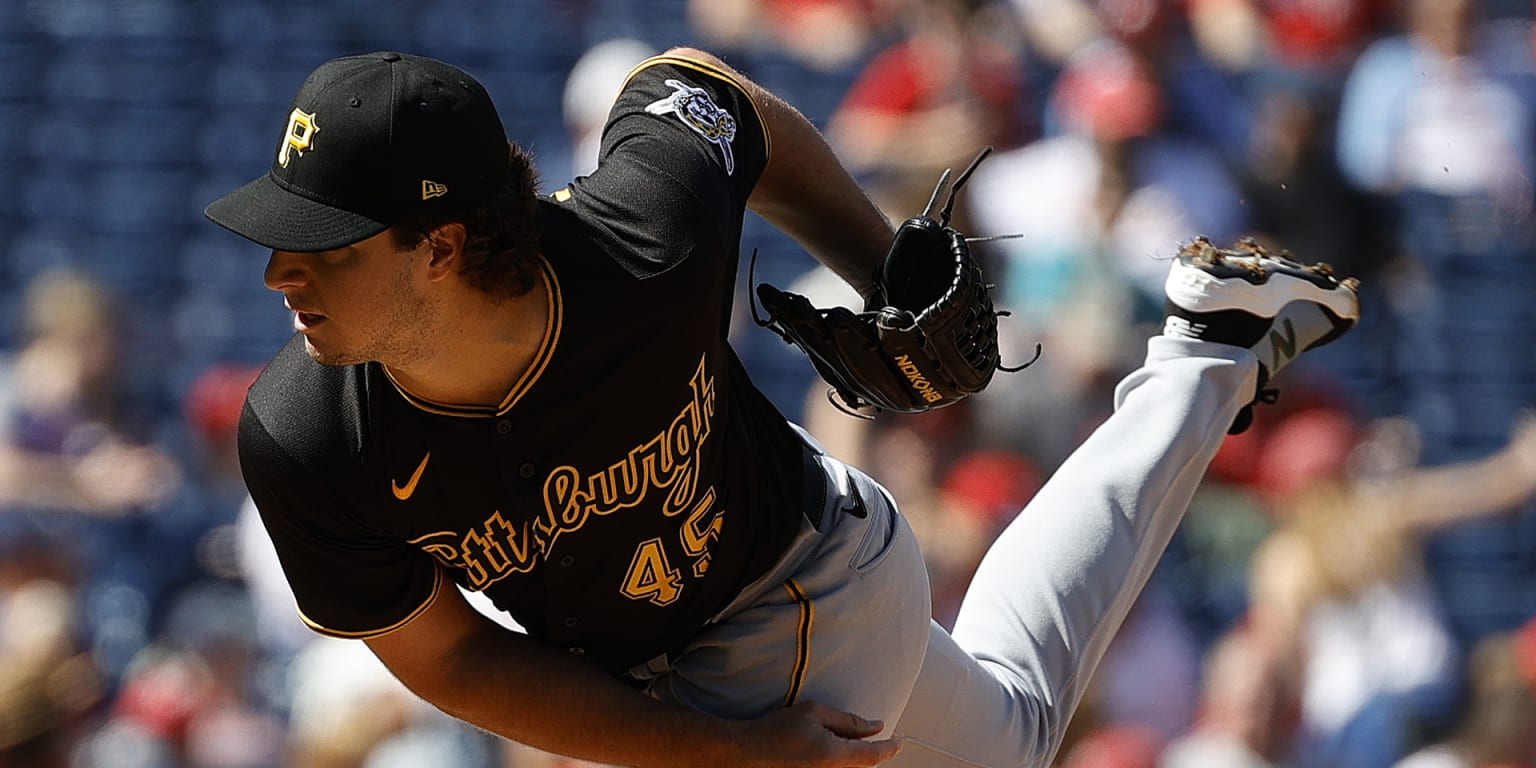 PHILADELPHIA – Phillies starter Hans Crouse allowed a Cole Tucker home run on his first major league pitch and Philadelphia's postseason aspirations took a hit in Sunday's 6-0 shutout of Max Kranick and the Pirates from Pittsburgh.
The Phillies, who had won five games in a row, started the game 1.5 games behind Atlanta in the top of the NL East. Philadelphia visits the Braves for a three-game series beginning Tuesday.
Bryce Harper and Philadelphia finished the home portion of their schedule at 47-34.
Crouse (0-1) started his major league career with a fastball that Tucker pitched in the back of right field for his first home run of the season.
The Phillies chose to call Crouse from their minor league branches rather than open the game with relievers. The 23-year-old right-hander allowed two hits and walked four in three innings.
Kranick (2-3) worked five innings and combined with four relievers in a six-hit shutout.
Kranick, who in July became the first pitcher in 127 years to throw five perfect innings in his major league debut, put up a solid showing for the second straight start since being called back to the big team a week ago. He gave up four hits, walked three and struck out five.
Chasen Shreve, David Bednar, Nick Mears and Chris Stratton all shut out Philadelphia in the last four innings, giving up just two singles. Pirates pitchers combined for 11 strikeouts, including six in the last three innings.
For the Pirates, the Puerto Rican Michael Pérez 4-0. The Dominican Wilmer Difo 1-0.
For the Phillies, Venezuelans Odubel Herrera 4-2; Freddy Galvis 4-0; and Ronald Torreyes 1-0. The Dominican Jean Segura 3-1.
.