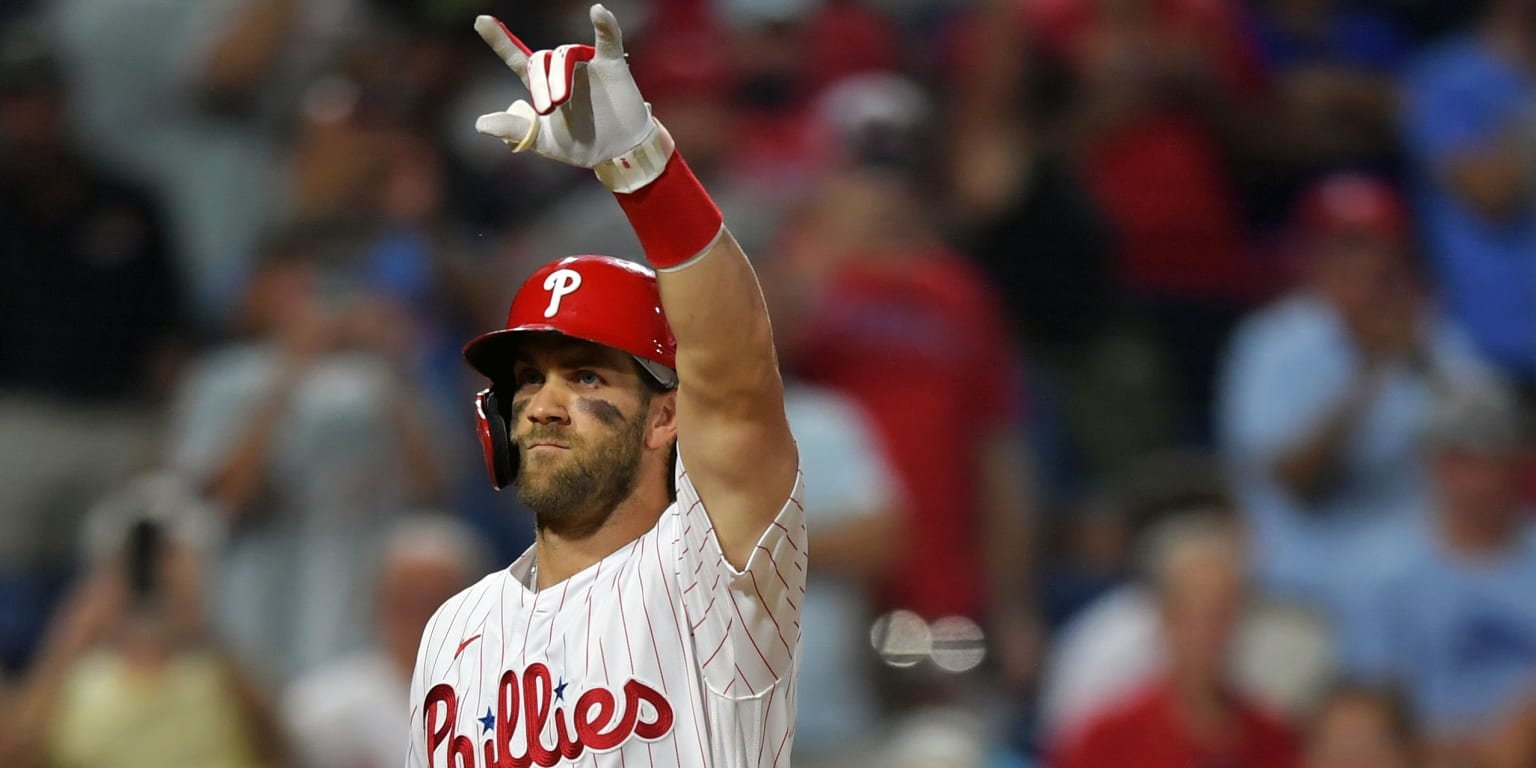 PHILADELPHIA – Bryce Harper did not play in the postseason in 2015, the year he was the National League MVP.
There are other recent examples of players taking home the accolade despite their team failing to qualify: Mike Trout (2016 and 2019), Giancarlo Stanton (2017), Albert Pujols (2008), Ryan Howard (2006), Barry Bonds (2004) and Alex Rodríguez (2003).
Harper is receiving consideration for this year's award, but the Phillies started the day Saturday at 2.0 games from the Braves for the NL East and 2.5 from the Cardinals for the second Old Circuit Wildcard.
Harper's chances of becoming an MVP will improve if the Phillies qualify. Many voters still think that the winner should be on a postseason team, even though there is no requirement. Not surprisingly, Phillies manager Joe Girardi thinks the best player in each league should be the winner, not the best on a playoff team.
"I think it is the one that has been the most valuable in the passing of a season," he mentioned. "Does the Cy Young need to be on a postseason team? I do not believe it. He is the one who throws the best. It is difficult to define what is 'most valuable' at times, but they always come up with it at the end of the year ".
Harper started Saturday night hitting .313 / .427 / .626 with 37 doubles, a triple, 32 homers, 77 RBIs and the majors' best OPS, 1.054. His main rivals in that sense are Max Muncy, Freddie Freeman and the Dominicans Juan Soto and Fernando Tatis Jr.
There's been a lot of talk about Harper's RBIs (or lack thereof), but he's hit players in scoring position just 18.3% of the time.
Well, there have been 4,605 ​​players since 2008 with 125 or more times at bat in one season. Harper's percentage with men in scoring position is the 129th lowest in the past 14 years.
Only three Phillies have hit .300 / .400 / .500 since 1900 (minimum 500 times at bat): Howard (2006), Chuck Klein (1929-1930, 1932-1933) and Lefty O'Doul (1929-1930). Harper's OPS + is the third best among all Phillies players since 1900. Only Mike Schmidt (198 in 1981) and Dick Allen (181 in 1966) did better.
Girardi was asked if there was an extra motivation to play better late so as not to waste Harper's campaign.
"I don't think there is an additional motivation," Girardi confessed. "I never think about not wanting to waste someone's season. We are all in this, right? The game will always, for me, be about the team. But there's a reason we've stayed alive: The season he's had for the past two and a half months. What he has done has been incredible to witness ".
.