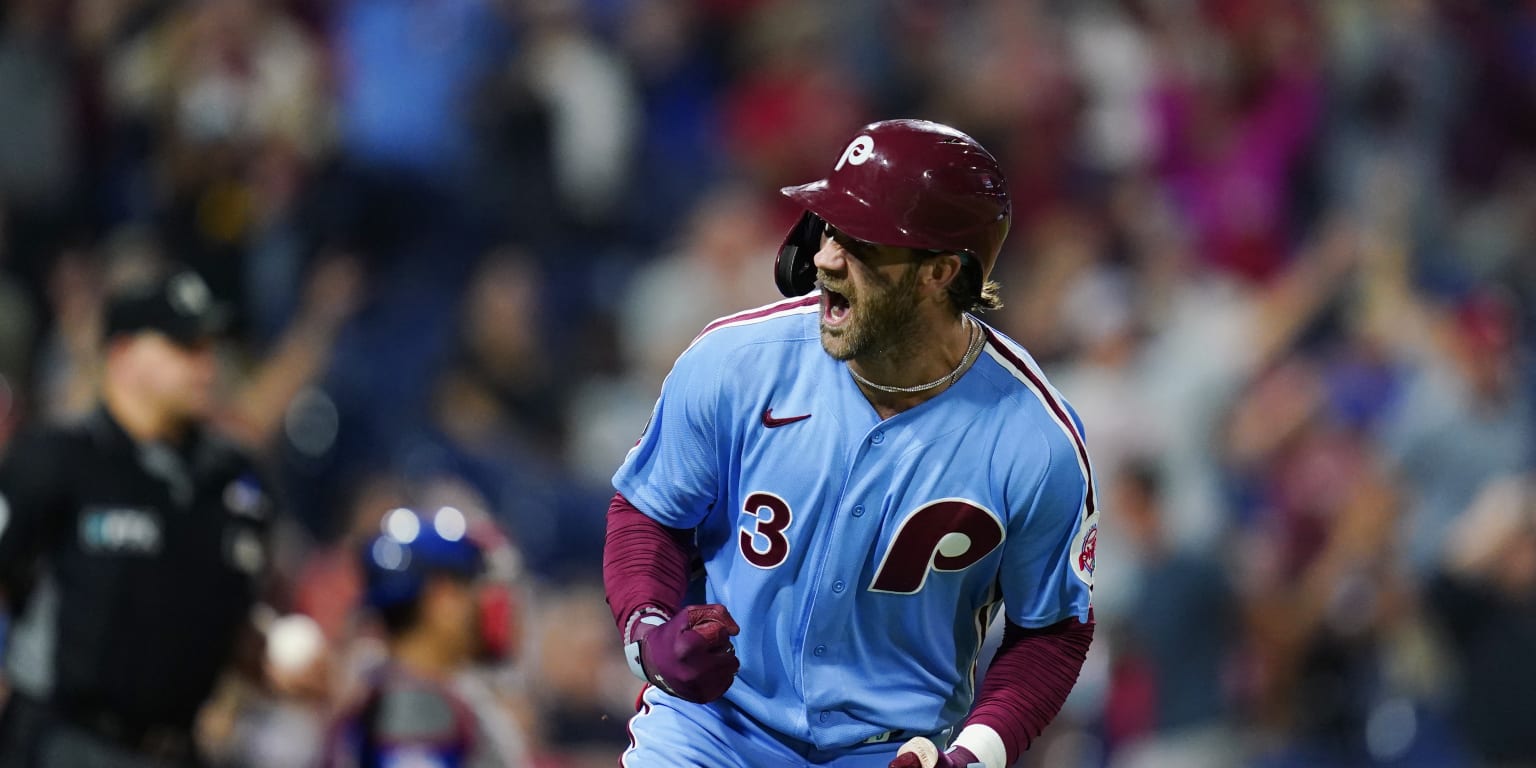 PHILADELPHIA – Bryce Harper continued to hear the chorus in Philadelphia calling for his election as the MVP of the season.
Harper doubled to start a seven-run attack that tied the game in the fourth inning. In the sixth, he produced the lead run and in the seventh he hit a three-run homer that ensured the Philadelphia Phillies' 17-8 win over the Chicago Cubs on Thursday.
Harper's case for the award is getting stronger. And Philadelphia's aspirations of advancing to the playoffs remain alive.
The Phillies are three games behind the Braves, who lead the NL East and whose game on Thursday was postponed due to rain. 16 commitments remain from the regular season.
Additionally, Philadelphia is two and a half games behind St. Louis in the bid for the second wild-card spot to the postseason. San Diego and Cincinnati also have an advantage over Philadelphia in the wild-card dispute.
Harper doubled to left field, which produced a run off Mexico's Manuel Rodríguez (3-3), with one out in the sixth inning, for Philadelphia to take the lead 8-7.
In the seventh, he hit his 33rd home run of the season, a three-run club blow off the Rex Brothers that made it 15-8.
Dominican Héctor Neris (3-6) took the victory with two innings of relief.
For the Cubs, Venezuelans Rafael Ortega 4-0 with a run scored, Willson Contreras 4-2 with two runs scored and two produced. The Dominican Sergio Alcántara 3-1 with a scored.
For the Phillies, Venezuelans Odubel Herrera 5-2 with two runs scored and three RBIs, Freddy Galvis 3-1 with two runs scored. The Dominican Jean Segura 6-3 with three runs scored and three RBIs.
.