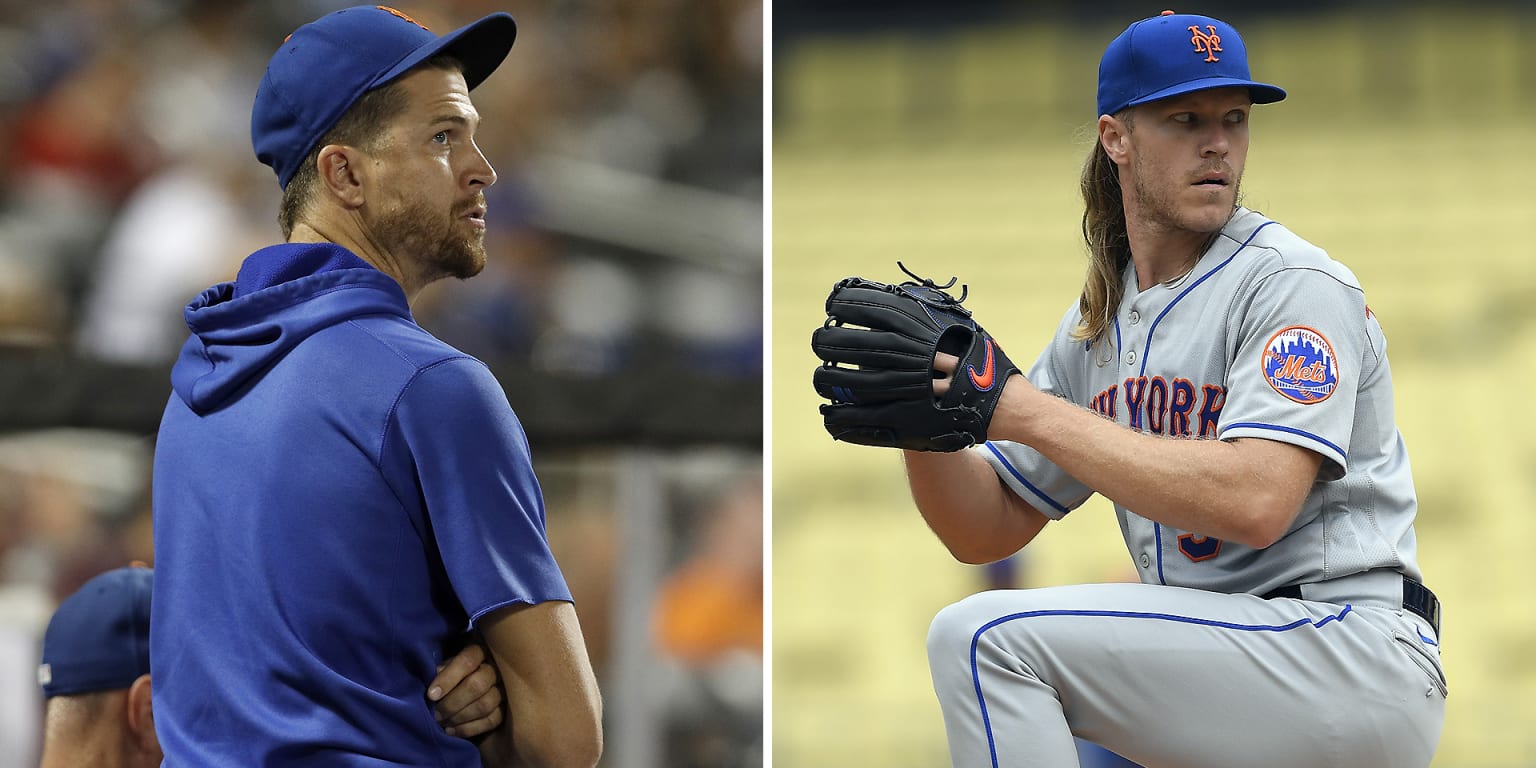 BOSTON – The Mets can say with increasing confidence that their two most prominent pitchers, Jacob deGrom and Noah Syndergaard, will return before the season is out.
Syndergaard is scheduled to make the first of what will likely be two rehab starts in the minors for Triple-A Syracuse on Wednesday, putting him on track to make his long-awaited comeback from Tommy John surgery as soon as next week at Citi. Field. deGrom, for his part, launched a bullpen session Tuesday at Fenway Park for the first time since July, and while he's less advanced than Syndergaard by now in getting his arm in tune with it, he thinks he'll be back before that. end the campaign.
When specifically asked if he thinks he will pitch again this year, deGrom, who is dealing with a swollen right elbow, replied: "If everything continues to go well. I feel good".
Barring a late climb up the NL East standings, there is little competitive reason for the Mets to bring back deGrom or Syndergaard after elbow injuries. However, both players have bid to come back, trying to show they are healthy before the offseason hits.
For Syndergaard, coming back would mean avoiding going 31 straight months without pitching in a major league game. For deGrom, it would mean avoiding a nine-month hiatus.
"It's important to see these healthy guys doing what they can do," Mets manager Luis Rojas said. "We're still trying to close the gap a little bit to fight for a postseason spot, which is our main goal. Both of us would be great if they are at the top of their conditions ".
.