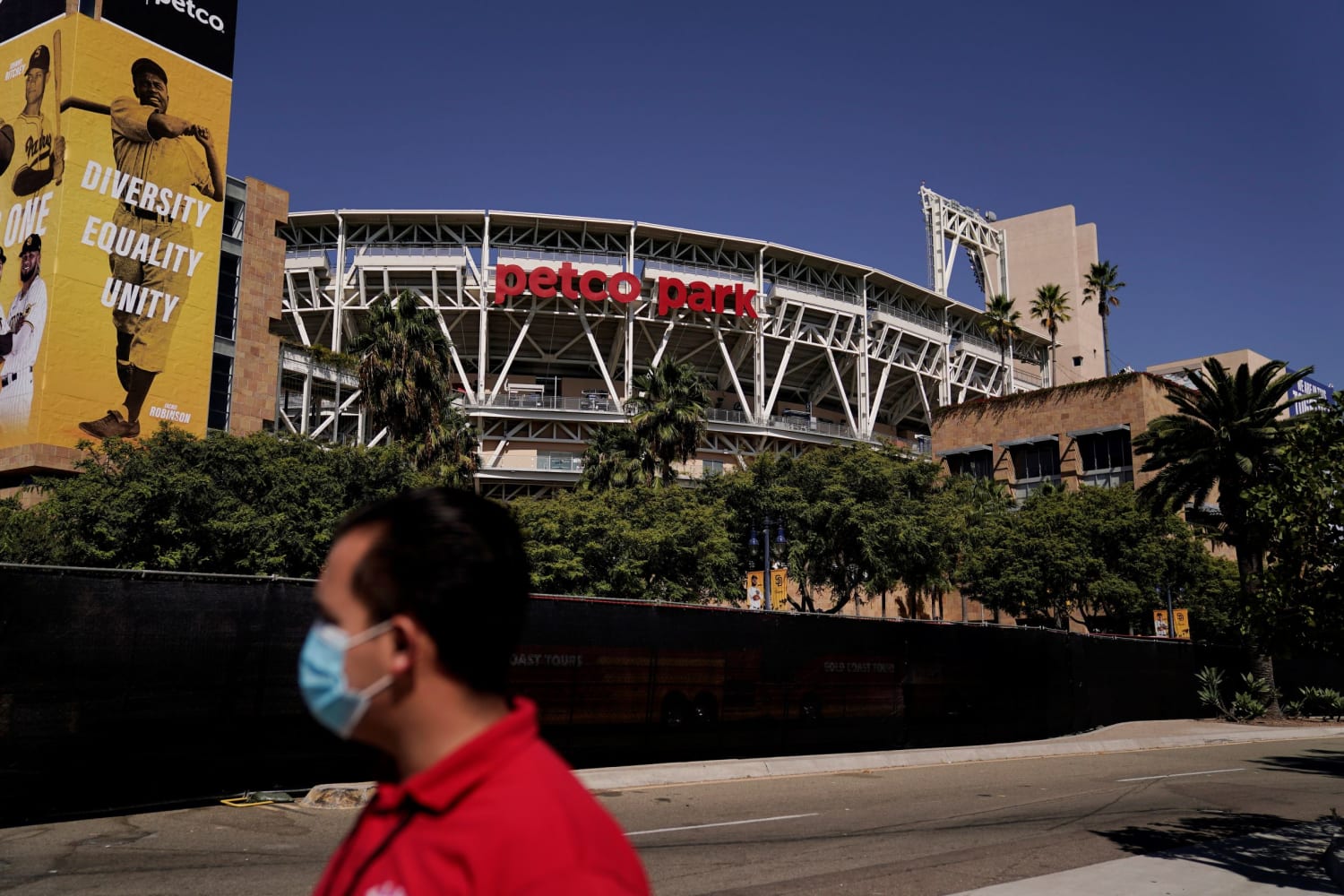 A mother and her 2-year-old son died Saturday after falling from the third level of Petco Park Stadium in San Diego as thousands of fans entered a Padres baseball game.
The police pronounced them dead at 4:11 pm, about 20 minutes after receiving the alert., as reported by the San Diego Tribune newspaper. Lt. Andra Brown of the San Diego Police Department explained to the press that it is still too early to know if the fall was intentional or accidental, but the deaths appear "suspicious."
[El funeral de Gabby Petito será este domingo en Nueva York]
The 40-year-old woman and her son fell from a balcony on an esplanade of the stadium, located six stories high, according to NBC News.
When the police arrived at the scene, there was nothing to do. "Sadly it was very apparent that they were both dead, however (the police) tried to resurrect them with the off chance that maybe they still had life"Explained Lieutenant Brown.
Their names have not been released, but they were both identified as San Diego residents. "Obviously our hearts go out to family, but also to the people here who could be potentially traumatized and who saw this," Brown said, as reported by the San Diego Tribune. "It's a horrible, horrible thing. That is why we are looking at it very seriously. "
Some witnesses described a traumatic scene to the local newspaper. A man who did not want to be identified explained to the San Diego Tribune that his wife witnessed the fall. She told him it looked like the boy fell from an area with picnic tables, and the mother also fell while trying to grab her son.
On social media, some people were surprised that the game between the San Diego Padres and the Atlanta Braves took place even with the tragedy that had occurred in the stadium. The game began at 4:15 pm, just at the time when the police and emergency forces were taking care of the case.
[Una mujer soldado fue agredida por evacuados afganos en la base militar de Fort Bliss]
Some photos shared on social media by reporters and the media show the area of ​​the tragedy cordoned off by the police and patrols on the sidewalk, and offer a clearer perspective of the height from which the woman and child fell.
The mother and child were in a food court on the esplanade level before the fallPolice Lt. Adam T. Sharki told the San Diego Tribune. The boy's father was at the stadium when the deaths occurred, police said, although it is unclear if he was with his family when the tragedy occurred.
San Diego police asked for information from people who may have seen something or have data to help determine the cause of the fall.