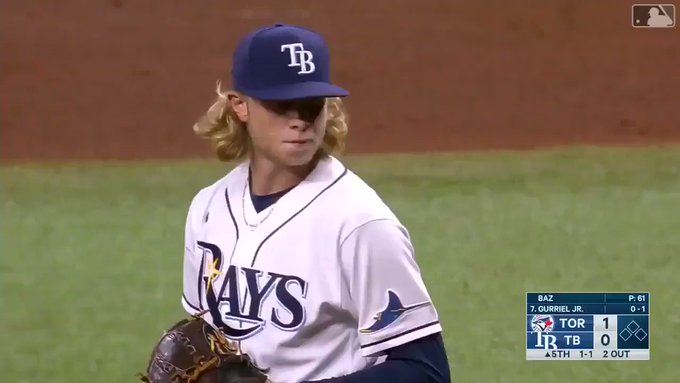 Gian Franco Gil / @ Gian_Gil98
Who blinked the moment Lourdes Gurriel Jr. he made the swing, maybe they lost sight of the connection at the exact moment he came off the tree. The Cuban gave him a starting speed of 110.7 mph to disappear the Rawlins during the game that faced the Toronto Blue Jays with the Tamba Bay Rays.
Turns out, in the top of the fifth inning, Gurriel Jr. came in to wield for the Blue Jays off right-hander Shane Baz. At an even 1-1 count, Baz tried to mistake the West Indian for a slider going 85 mph. However, Yunito responded with a laser beam that took less than two seconds to disappear 413 feet down the left field of Tropicana Field.
Lourdes hit his 20th homer of the season, half of it off someone else's yard. Of the total homers he has accumulated, six have been achieved so far in September, his highest accumulated monthly so far.
You may also like: MR. SEPTEMBER: Toronto Gurriel gave 3 to Tampa
Just one season ago he was marching with seven goals, so he has one homer left to improve his best record in the ninth month of the year.
In addition to a score of home runs, the youngest of the Gurriel brothers has 82 RBIs this season, by far his best all-time crop. Before 2021, his most productive harvest in the majors was that of 2019, when he towed 50 teammates.
With an offensive line of .282 / .325 / .795 (AVE / OBP / OPS), Lourdes appears as a key piece in the aspirations of the Canadian franchise to reach the wild card of the division, dominated precisely by its rivals on duty, the Rays.

Before the Tampa staff, he historically accumulated, prior to this game, 13 indisputable in 54 times at bat, of which four extra-base hits: three tubeyes and a home run. In addition, he has had six RBIs and has been struck out 12 times thus far.